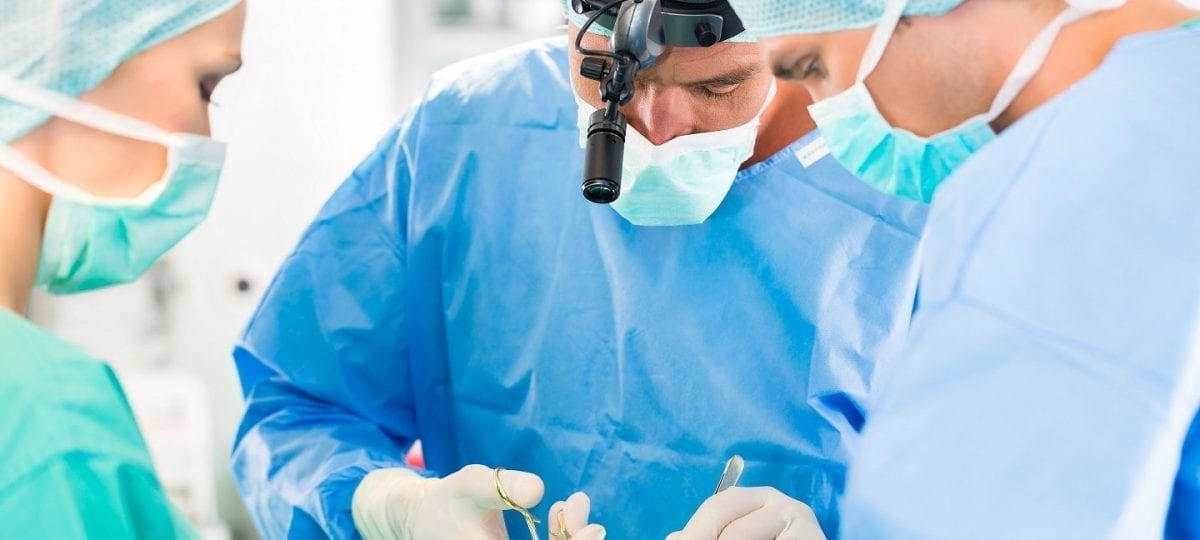 Law Firms Specialising in Perforated Bowel Claims
We specialise in helping victims of perforated bowel claim the compensation they deserve. That's why we work with the expert legal professionals of the UK to ensure that all perforated bowel claims get the justice they demand.
Start your claim
Find out how much your claim could be worth now…
Perforated Bowel Negligence Claims
The Medical Negligence Experts can help you obtain fair compensation. Especially for perforated bowel claims or another personal injury to the abdominal wall or abdominal cavity.
Medical operations, in general, are not without some degree of risk. However, they usually come off thanks to good management. Done right, they minimise the chance of things going wrong and injuring patients, like a perforated bowel. Unfortunately, accidents can happen, especially those where you can prove your injury was the result of medical negligence.
What is Perforated Bowel Negligence?
A perforated bowel consists of a rip or tears in the lining of either the stomach or the intestines. Instead of waste being processed safely through the body it can leach into the bloodstream. As a result, it causes severe (possibly fatal) infections and complications including peritonitis and sepsis.
Not all instances of perforated bowel are the result of negligence. Some occur despite every possible precaution, too. That's especially true if a patient suffers from a bowel illness like Crohn's disease.*
When doctors identify a perforated bowel swiftly, they can repair it and a patient can recover with no ill effects.
Avoidable abdominal pain errors and clinical negligence
Perforated bowel negligence occurs when a patient suffers an incident due to an avoidable error. Examples include a puncture during surgery or a colonoscopy. It can also occur when a vulnerable patient with an injury to the small intestine or large intestine.
For instance, here's one case study to evaluate. Say that a patient with Crohn's receives inadequate treatment. Another example of perforated bowel negligence happens when a patient suffers perforation without detection. Subsequently, they don't receive proper treatment due to inadequate monitoring and assessment.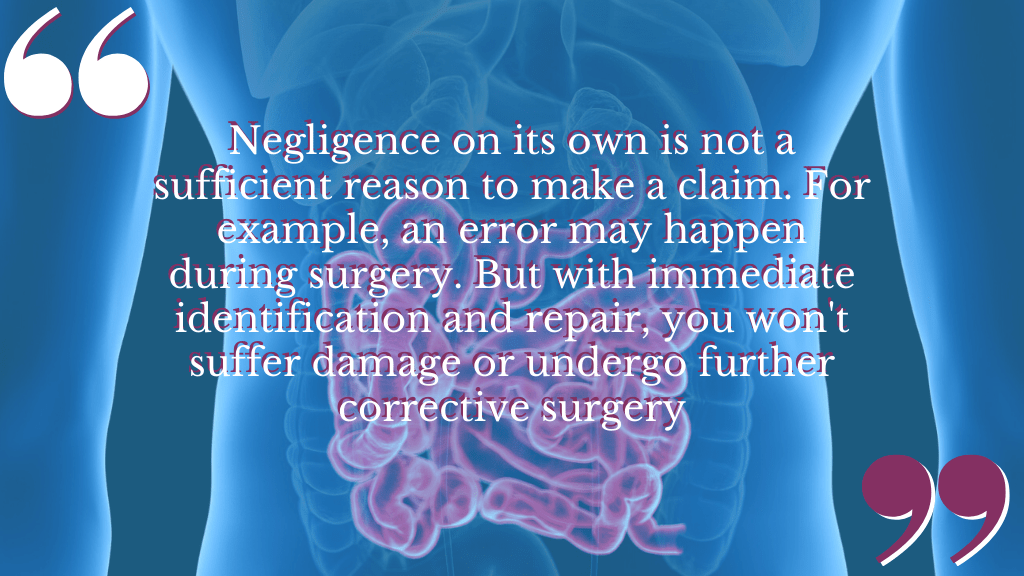 How Can We Help With Perforated Bowel Claims?
Negligence on its own is not a sufficient reason to make a claim. For example, an error may happen during surgery. But with immediate identification and repair, you won't suffer damage or undergo further corrective surgery. However, if you suffer an injury as the result of negligence you may deserve compensation.
Lawyers through The Medical Negligence Experts help you identify whether a claim you make can succeed. In order that we do this, we will talk to you about your circumstances. This might include:
What your health was like before and after the incident.
A request for your medical notes.
Perhaps any CT scans that took place.
Seeking an independent assessment from an independent medical practitioner.
With this information, our registered office of solicitors isn't limited in their capability. In fact, they can make a professional recommendation on how best to proceed.
Common Bowel Compensation Claim Injuries
As we use medical negligence solicitors that know the claim process, we've got experience with loads of different bowel perforation injuries. Some bowel injuries we deal with as a medical negligence claim include the following.
Bowel ruptures;
Contents of the bowel;
Impediments to regular bowel function;
Penetrate injury;
Extensive organ damage as a result of bowel perforation;
Simple perforated or ruptured bowel damage.
The Medical Negligence Experts only work with firms registered in England in Wales. Moreover, our code of conduct means we turn only to firms regulated by the Solicitors Regulation Authority.
What Happens in a Medical Compensation Claim?
There are four main stages to a medical compensation claim:
Identifying whether negligence occurred, and proving it caused damage.
Presenting the evidence to the responsible party with the request for fair compensation.
Waiting while the other party conducts their internal investigation and returns either with an offer or a denial of liability.
Negotiating to obtain an appropriate amount of compensation. In general, that means a deal covering expenses as a result of your injury, including loss of earnings. Most cases settle without reaching court, too. But if we cannot achieve an agreement, we'll be your advocate in court until the case concludes.
There is a statutory time limit for making a claim for medical negligence compensation. Therefore, get in touch with The Medical Negligence Experts today to see how we can help you.
Next steps
If you or a family member suffers bowel perforation injuries in the workplace, road, or public place, we can help. We work on a No Win, No Fee basis here at The Medical Negligence Experts. In short, this funding arrangement means you do not pay a penny if you lose your case. Therefore, you don't have to worry about the financial burden of making a claim at this difficult time.
To get started, simply call us on for a free conversation (you're under no obligation, either). Our panel of expert bowel injury law firms will quickly figure out whether you have a claim. Adhering to a strict code of conduct, we'll gladly answer any questions you might have about the legal process.
*In essence, Crohn's disease blocks the bowel, causing it to stretch to the point of bursting.