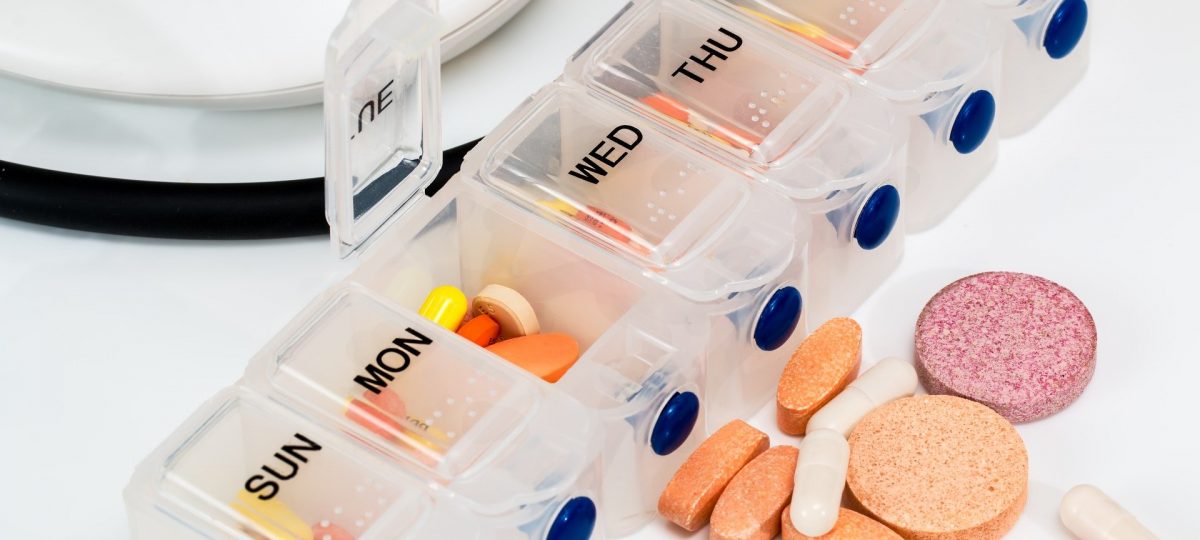 Experts in Pharmaceutical Negligence Claims
We specialise in helping victims of pharmaceutical negligence claim the compensation they deserve
Start your claim
Find out how much your claim could be worth now…
Experts in Pharmaceutical Negligence Claims
Taking the wrong medication, or taking the correct medicine in the wrong dose, can have severe repercussions for a patient's health. Pharmacists and doctors are usually extremely careful about what they prescribe and dispense, but errors can happen. Ergo, pharmaceutical negligence claims as fairly common, with over 200 million cases and hundreds of adverse drug reactions happening a year.
Do you suspect that pharmaceutical negligence causes you or a family member to fall ill or suffer injury? Don't hesitate: be sure to reach out to The Medical Negligence Solicitors for help.
What is Pharmaceutical Negligence?
Patients should always check that the medication they receive matches the details of the prescription, in theory. But the reality is that most people implicitly trust pharmacists and doctors to fulfil their duty of care and give them the correct medication. Pharmaceutical negligence error occurs (and pharmacy claims happen) with either one of two things.
A doctor makes an avoidable error prescribing medication, or;
The pharmacist makes a mistake when filling the prescription.
So what examples might, in fact, lead to a personal injury negligence case?
Incorrectly advising a patient on how frequently to take their medicine.
Prescribing or dispensing medication that counteracts another medication the patient already takes.
Substituting a prescribed brand for another without checking with the patient or doctor. This can happen if there is a product shortage.
Dispensing an incorrect medication, or mixing patients' prescriptions up.
Computer errors leading to mistakes when dispensing medicine.
Advising a patient to take the wrong dosage – this can happen when a doctor calculates a suitable dose for a child.
Allowing a repeat prescription to continue for too long without assessing the patient. Taking some medicines for too long can have damaging side effects when taken for extended periods.
Manufacturing & packaging errors
Pharmaceutical negligence can also refer to mistakes made during the manufacture or packaging of medicine. It may have the incorrect label or subject to storage in conditions causing the deterioration of the product.
Not all pharmaceutical errors are a direct result of pharmaceutical negligence. For example, say a doctor prescribes medication for a patient. However, the patient who fails to disclose they were also taking antibiotics for a tooth infection by their dentist.
How Can We Help?
When it comes to knowledge of and experience dealing with medical negligence claims, the lawyers we work with at The Medical Negligence Experts are unparalleled. From your initial inquiry until the settlement of your claim, we will:
represent your best interests;
negotiate on your behalf, and;
act as your advocate to ensure the outcome is the best it can be.
We recommend you seek legal advice right away once you know you have been the victim of medical negligence.
There is a statutory time limit for submitting a compensation claim. It may take months, furthermore, to build a case proving harm came to you as the result of the error. Moreover, your injury wouldn't occur if you hadn't dealt with the unacceptable standard of care.
Types of damages with a pharmaceutical negligence claim
Our collection of specialist solicitors take a look at the short-term and long-term needs of its clients. In essence, your claim might lead to a variety of different compensation packages. For example, you might need to take a significant amount of time off work as a result of personal injury.
That's a significant hindrance on your earning power and career potential that you deserve to reclaim. Accordingly, you can claim to recover that loss of earnings.
How to proceed?
Do you have some concerns owing to pharmaceutical or medical negligence that it's affecting your or a family member? Then get in touch with The Medical Negligence Experts. We can professionally advise you on whether your claim has a good chance of success. If we determine that it does, we can then show you should proceed.
Get in touch with us
Contact The Medical Negligence Experts today and find out how we can help you claim for compensation. Here are the simple steps that make up our process:
You've must make certain that you're eligible to make a claim. Additionally, you've spoken with one of our specialists using our callback service, live chat function or contact form.
The details of your case get an assessment from one of our legal advisors. Next, we can connect you – if you wish – with a suitable solicitor. That kicks off the discussion of the facts and possible outcomes of your claim.
Your solicitor will gather all the evidence and work on your case. The negligent party will be notified that you have begun claim proceedings. Your solicitor will then negotiate on your behalf.
Regardless of how your claim turns out, we're not here to add to the strain. It's very simple: if you win your case, you'll get the compensation you deserve. But if you lose, you'll still pay nothing as a result of our No Win No Fee agreement.**
---
Am I Eligible?
If you have suffered from medical negligence in the past 3 years, the short answer is yes.
However, medical negligence can be complicated, so we recommend that you speak with one of our expert solicitors – it's free.
How much could I claim?
As every medical case is different, the amount of compensation paid out can differ. Varying factors lead to the final figure include: the level of negligence, earnings missed out on, future losses and more.
Our experienced team of experts will give you an indication of how much you could potentially claim.
How does the process work?
We understand that when making Pharmaceutical Negligence Claims, it's important to know what to expect and when to expect it. That's why we make the process as transparent as possible.
Your solicitor will gather all the evidence and will notify the negligent party of your claim. With your dedicated solicitor negotiating on your behalf, you will be kept up to date every step of the way.
---
No Win, No Fee Service
We offer a No Win No Fee* service on all our claims – We assess each claim on its merits with the information provided, which aids us to determine its likely success rate. This takes the risk away from you.
Expert, Friendly Solicitors
Our experienced solicitors are experts in securing compensation no matter the level of negligence.
We are committed to securing the best possible outcome for you, while providing friendly support every step of the way.
Personal, Dedicated Lawyers
On contact, you will be allocated your own expert Medical Negligence solicitor who will be there every step of the way. You will be provided with a direct phone number and direct email address of your solicitor.
---
Expert pharmaceutical negligence solicitors working for you
We specialise in helping victims seeking Pharmaceutical Negligence Claims get the compensation they deserve.
With all of our clients, The Medical Negligence Experts offer a No Win No Fee basis. Once you make contact, your experienced solicitor will work to recover the maximum compensation you are entitled to.
Whether you are ready to make a pharmaceutical negligence claim, or you would just like a free conversation with an expert, we have agents on hand to give you all the information you need. Take the first step to getting what you deserve by filling in our quick contact form and we will call you back whenever suits you.