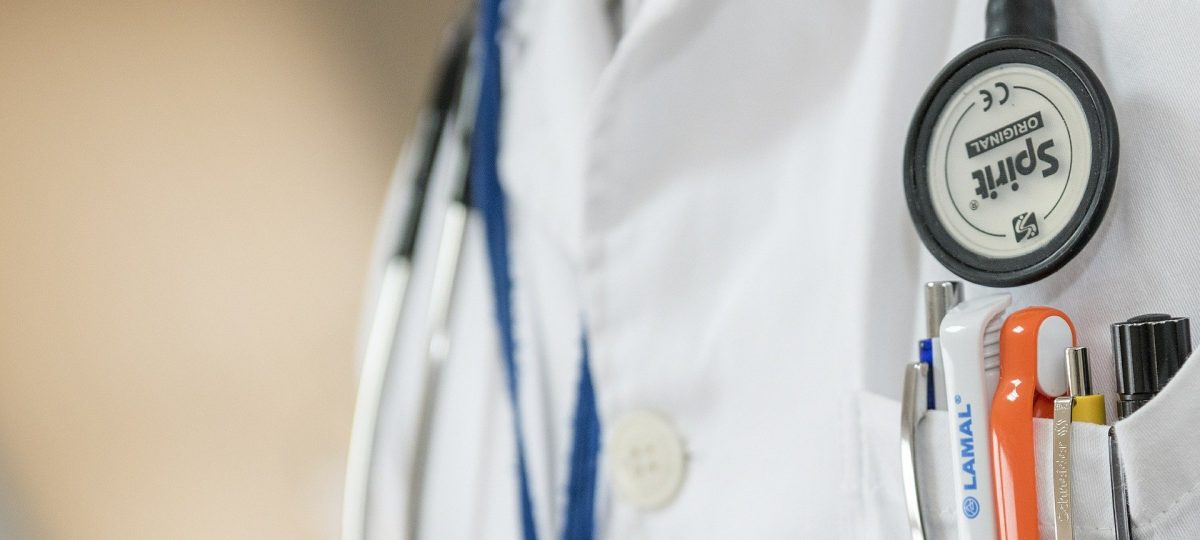 Expertise in Cancer Negligence Claims
We specialise in helping victims of cancer negligence claim the compensation they deserve
Start your claim
Find out how much your claim could be worth now…
Cancer Negligence Claims Expertise in Law
Despite huge leaps in successful diagnosis and treatment over the last few decades, learning you have cancer is terrifying. Even worse than hearing you have cancer is finding out that your prognosis is worse than it should be due to medical negligence or misdiagnosis. In a time when you may feel enormously let down by those you trust, cancer negligence claims become necessary.
Therefore, it's essential to know that there is a team of experienced medical negligence solicitors who can fight in your corner for the compensation you deserve.
What is Cancer Negligence?
Cancer negligence can take several forms including cancer misdiagnosis and delayed cancer diagnosis. Both instances of clinical neglect could lead to a patient requiring a more aggressive type of treatment. Certainly more than would have been necessary if they identify the disease earlier. It can also shorten their life expectancy. No one wants bad news about their future due to someone else's mistake.
Examples of cancer negligence include:
Not requesting scans or other tests when symptoms indicate cancer could be present
Misinterpreting scans, smears, or different test results
Losing test results and delaying obtaining new samples
Incorrect or inappropriate treatment, including issues with chemotherapy and other medication
Oncology negligence can also extend to the mismanagement of a patient's treatment. That includes:
prescribing or dispensing medication incorrectly, or;
not informing a patient about types of treatment available and;
the benefits and risks that go with each.
Patients cannot claim compensation for developing cancer. But they may have a case for compensation if they can prove negligent care causes the worsening of their condition.
Delayed Cancer Diagnosis
Cancer Research figures show 850 people receive a cancer diagnosis every day in the UK (309,500 people a year). Cancer is rarely a disease which attacks suddenly. There usually are warning signs which send people to their GP.
Early diagnosis is the key to successful treatment. That, in short, comes down to:
people visiting their GP;
a doctor identifying the symptoms and referring them for further tests, or;
a specialist who can make an accurate diagnosis.
The Medical Negligence Experts help victims of cancer diagnosis delays obtain the recognition and compensation they deserve.
As the claimant, the onus is on you to prove that the delay in diagnosis causes your health to worsen. Moreover, to prove your treatment would have been less invasive or more successful had it begun earlier. In severe instances, we support and represent the families for whom the delay has proven fatal.
What successful cancer negligence claims look like?
An example of a successful claim made for a victim of delayed cancer diagnosis involved a woman in her 20s who showed symptoms of cervical cancer. Despite her requests, her GP dismisses her appeal for a cervical smear. He says he felt the symptoms were about hormones and cervical erosion.
Three months later, the victim returns to the same surgery. Seeing a different GP, she gets immediate referral her for a biopsy and subsequent hysterectomy. Though grateful to be in remission, the woman – keen to start a family – copes with the devastation of being infertile.
Solicitors representing the woman were able to prove that her initial symptoms were significant enough to warrant a referral for a cervical smear. Moreover, had this been done, it was highly likely that she could receive treatment without losing her fertility.
Incorrect Cancer Diagnosis
We support clients who don't receive the medical care they deserve. Also, we do it for those who undergo stressful and damaging procedures and treatment which were unnecessary. With several years experience in medical negligence claim law, we can help whether it's a:
Cancer misdiagnosis claim;
Cancer claims, such as lung cancer or any other type of cancer;
Breast cancer.
Imagine being told you are critically ill – possibly terminally so. But then you realise the specialist was wrong in their diagnosis of cancer. Indeed, you and your family would understandably be in relief to have a positive prognosis. Nevertheless, the strain this brings on is almost unforgivable.
Because a sign of cancer gone unseen by top medical professionals won't escape the purview of our medical negligence team.
The harm it does to your body by unnecessary radiotherapy or chemotherapy.
Don't forget that they fail to diagnose it in the first place, failing to meet the standard of care.
Never mind the mental strain and psychological pain for patients preparing for a painful course of treatment.
Also, the financial implications of the patient's being unable to work and coping with the loss of earnings.
Our medical negligence solicitors provide relevant legal advice on how to claim compensation for physical and financial harm. They can represent you and negotiate on your behalf to obtain legal recognition for your suffering. Next, they help ensure you and your family's future isn't a bleak one through financial hardship.
Working on your behalf, our lawyers show that a misdiagnosis of cancer will lead to the retribution you deserve.
How Can We Help?
Starting a claim for cancer-related medical negligence case is as simple as contacting The Medical Negligence Experts. We recognise that you have already been through more than anyone should have to endure.
As a result, we do all we can to make the process as simple as possible. We will speak to you directly about your situation, assessing it and advising on whether your claim has a high chance of success.
Factors taken into consideration when awarding compensation include loss of earnings and potential future earnings, physical and mental pain and suffering, and the cost of future rehabilitation and care.
The next step is to obtain the medical evidence necessary to prove your claim, and we can put you in contact with medical experts who can assist with this. We will then submit your request to the health provider, outlining the cause and effect and requesting appropriate compensation.
Only if these negotiations are unsuccessful will we refer your case to trial. Because we recognise that the court adds stress to what is already a stressful time for you and your family. Therefore, if we can avoid it for you, we'll strive to settle by negotiation instead.
You need to lodge a cancer negligence claim within three years of receiving the negligent treatment. If the patient's not 18 years old, they can make a claim before they turn 21. It is worth noting that this timeline is only for the initial application. Moreover, there is no time limit on the duration a claim can take to process.
Contact The Medical Negligence Experts today and find out how we can help you.