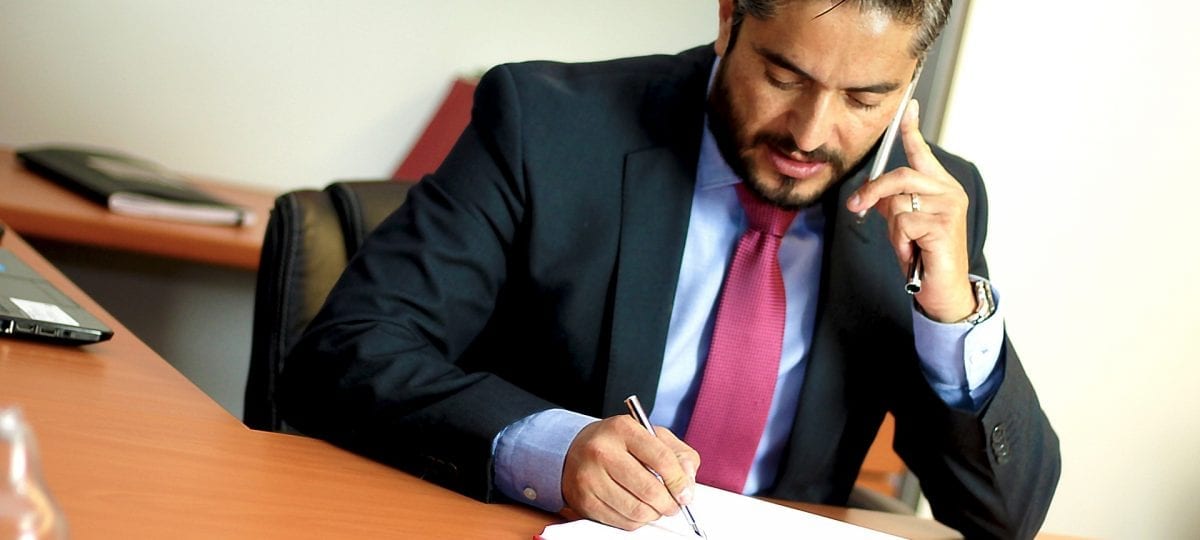 How to Choose the Right Solicitor for your Case
Medical negligence can cause you physical injury or emotional suffering. So be sure to choose the right solicitor for your potential claim.
Start your claim
Find out how much your claim could be worth now…
How to choose the right medical negligence solicitor for your case
Most people are happy with the treatment they receive from their healthcare professionals. But mistakes do happen and they can be very distressing. These mistakes can cause you physical injury or emotional suffering. If so, you'll need to choose the right solicitor: you may have a medical negligence case for a compensation claim.
Clinical negligence solicitors are a vital part of the preparation of your claim. They gather evidence, liaise with medical experts, follow litigation protocols and handle every aspect of the clinical negligence claim. The solicitor is responsible for negotiating your settlement and securing the best possible outcome for your case.
The more of a specialist your solicitor is with healthcare negligence cases, the better. After all, not every solicitor will correctly handle a complex clinical negligence claim. Choosing a specialist firm of clinical negligence solicitors with the right knowledge and understanding can make your claim easier and more effective.
What is clinical negligence?
So, why do you have to choose the right solicitor for clinical negligence? First, let's get to the bottom of what it is and take action against medical accidents.
Clinical negligence can happen by the actions of an individual healthcare practitioner. These include actions of a doctor, nurse, surgeon, psychiatrist, physiotherapist, health visitor, dentist or laboratory technician.
Or it can happen by the actions of a healthcare service, such as the NHS or a mental health team. Clinical negligence accreditation notwithstanding, healthcare professionals effectively make an avoidable mistake. In turn, that mistake causes undue and perhaps lasting harm to you in some way.
There are two parts that come under the analysis of our clinical negligence panel:
The care or treatment you received was poor and fell below the standard expected of a competent healthcare practitioner, and;
You suffer physical or mental injury as a result of the substandard treatment.
Below are some common examples of clinical negligence that we can build a solicitor case from:
You GP did not notice symptoms of a serious illness or failed to refer you for tests;
Your doctor gave you the wrong treatment and this caused you harm;
The hospital discharged you too early and your illness or condition got worse;
Your GP prescribed the wrong medicine and you had a bad reaction to it;
A surgeon made a mistake during surgery;
There were no warnings about the risks of a particular treatment;
You did not give your consent to receive the treatment.
The Legitimacy of your case
To choose a medical negligence solicitor to take your case, you need this to be a legitimate and provable claim. In essence, the injury needs to be serious enough to justify the cost of pursuing a clinical negligence claim.
By contrast, say your injury is minor and you recover within a few weeks. If you don't lose any money (such as wages), it's probably not worth taking legal action. For the firm of solicitors we may put you in touch with, the chance of successfully winning determine if they take on medical negligence claims.
If they do take on your case, it's because they believe in the potential your case offers. If not, you may have to fund the case or turn to Legal Aid instead, be it for cosmetic surgery or cerebral palsy alike.
Should I suffer clinical negligence, what action can I take?
Yet if a medical mistake happens to you, then understandably you might be very angry. You may want various things to happen, such as:
An explanation;
An apology and assurance that the same mistake will not be made again;
Dismissal or disciplinary action to be taken against the person who causes you harm;
Forcing a healthcare facility to change how it works, and;
Compensation for your pain and suffering.
It is important to understand that making a clinical negligence compensation claim is only about getting compensation for the harm or injury you experience. It will not give you an apology, and you might not even get a proper explanation as to what went wrong.
If you want anything other than compensation, you should consider making a formal complaint. Under the NHS constitution, you have the right to make a complaint and to seek a full investigation. If the complaint is upheld, it may result in the apology or change in practice that you seek.
It is important to note that medical negligence cases can be made even after you make a formal complaint. In fact, making a complaint is a good way of finding out what happened to you and whether there was any negligence. It can help your solicitor to decide whether there is any foundation for a legal claim. For more details of how to make a complaint regarding NHS services, please visit NHS choices.
Private medical institutions, on the other hand, will operate their own complaints procedure. Start by speaking to the private doctor or the manager of the private facility that provided your care, and then contact a professional to see if a solicitor case is the right course of action going forward.
Why choose a specialist clinical negligence solicitor?
Clinical negligence is a highly specialist and complex area of law. It demands medical as well as legal knowledge. Moreover, it requires sensitivity toward the feelings of injured patients who have been harmed by negligent treatment.
Therefore, it's crucial to appoint a solicitor who specialises in healthcare negligence cases. In addition, someone who understands the legal and medical issues.
How do you choose the right solicitor for clinical negligence?
It is sometimes difficult to find the best clinical negligence solicitors for your claim because numerous law firms say that they can handle medical negligence cases when, in fact, this is not always true. Some firms handle a wide range of personal injury claims including car accidents, trips and falls, faulty products, holiday accidents and accidents at work. They might handle only one or two clinical negligence claims each year. This is not enough for them to develop expertise.
The best advice is to find a medical negligence expert who has an established reputation and a demonstrated track record in medical negligence litigation, such as the solicitors we work with at The Medical Negligence Experts.
Reputable clinical negligence solicitors will offer you a free initial conversation, without obligation, and will be happy to take the time to chat with you about the case. You can use this time to gather all the information you need to make an informed decision about which solicitor to appoint
What qualifications do the best clinical negligence solicitors have?
To effectively represent you, your clinical negligence solicitor must have comprehensive knowledge of all the laws, court rules and conventions that relate to medical negligence. The best clinical negligence solicitors will have spent years negotiating with insurance companies and the NHS Litigation Authority, and they will have a proven track record of winning clinical negligence compensation claims.
It is not enough that your solicitor has a law degree and the relevant professional qualifications. The best clinical negligence solicitors will:
Have years of hands-on experience
Work exclusively or primarily in the field of clinical negligence
Have access to a range of medical experts and up-to-date legal resources to ensure that their advice is timely and accurate
Possess a network of contacts who can help with rehabilitation, pain management, counselling and financial support which may be crucial to helping you to get better; and
Be willing to give you references and share the testimonials of clients they have helped in the past
Speak honestly about your case, both the good and the bad, and not overstate your chances of making a successful claim
Avoid cold calling you or pressuring you into accepting their services or making a claim you are unsure about.
What other qualities should I ask about to choose the right solicitor?
There are additional factors you should consider when you are looking for a clinical negligence solicitor to act on your behalf. The chances are that you will be going through a tough time. The last thing you need is a solicitor who does not treat you with the sensitivity and respect you deserve.
Many of the top clinical negligence solicitors chose this area of the law because they genuinely want to help people who have suffered an injury due to medical negligence. In addition to being technically excellent and well-informed, you should look for someone who:
Listens to you
Explains the legal process so you always know what is going on with your claim
Gives you clear and straightforward advice
Is considerate and empathetic
Can visit you at home if you have mobility issues
You get on well with and are happy to trust.
How do I know that my clinical negligence solicitor is as good as they say they are?
A solicitor's body of work is the best proof that they have been successful in pursuing clinical negligence cases in the past. The best advice is to ask about previous healthcare negligence cases they have taken on, especially those that are similar to yours.
Find out how many clinical negligence cases the solicitor has handled, and ask about their success record. If possible, ask to be put in touch with clients who have used the solicitor's services in the past.
What if I'm not happy with my current firm of clinical negligence solicitors?
In essence, there are many reasons why you might not be happy with your clinical negligence solicitors. Perhaps they've misunderstood the medical negligence and have instructed the wrong expert. On the other hand, perhaps they didn't include all your losses, thus undervaluing your claim.
Indeed, such experiences can have a very stressful effect, too. Especially if you think you gave instructions to the right solicitor for your claim.
Certainly, you have the right to change your clinical negligence solicitor at any point if you're unhappy. However, it may need approval by your insurer if you have cover for legal costs by a legal expenses insurance policy.
Will I have to pay clinical negligence solicitors' fees upfront?
Conditional Fee Arrangement: In short, reputable clinical negligence solicitors take your case on a No Win, No Fee basis. Accordingly, they won't charge a fee at the beginning of the case. Instead, clinical negligence solicitors receive a percentage of the compensation money you earn if you win the case.
Get an explanation on the percentage before you hire a clinical negligence solicitor on a No Win, No Fee basis. Standard fees for successful claims are 25% of the compensation you receive. Our panel of expert clinical negligence solicitors all work on a competitive percentage, too. Moreover, they are always transparent regarding any costs to you and your family.
Plus, there are other costs regarding the preparation of your case.
Court fees;
Copying medical records and;
Hiring medical experts, and;
A barrister to support your case.
If you win your claim, these expenses are usually paid by the losing side. However, due to our No Win No Fee agreement, you don't have to worry about upfront costs with our solicitor case.
Next steps
Now that you have answers to your questions, it is time to find the best clinical negligence solicitors to handle your healthcare negligence case. Here at The Medical Negligence Experts, the panel of specialist clinical negligence solicitors we work with has the right experience, expertise and knowledge to get you the best monetary recovery for your losses.
We work hard to provide a superior level of support throughout, keeping the procedure simple, straightforward and most importantly stress-free.
You only get one chance to bring a claim so it is important that you get the very best representation. Please contact our expert team of solicitors who will give you all the information you need to proceed.