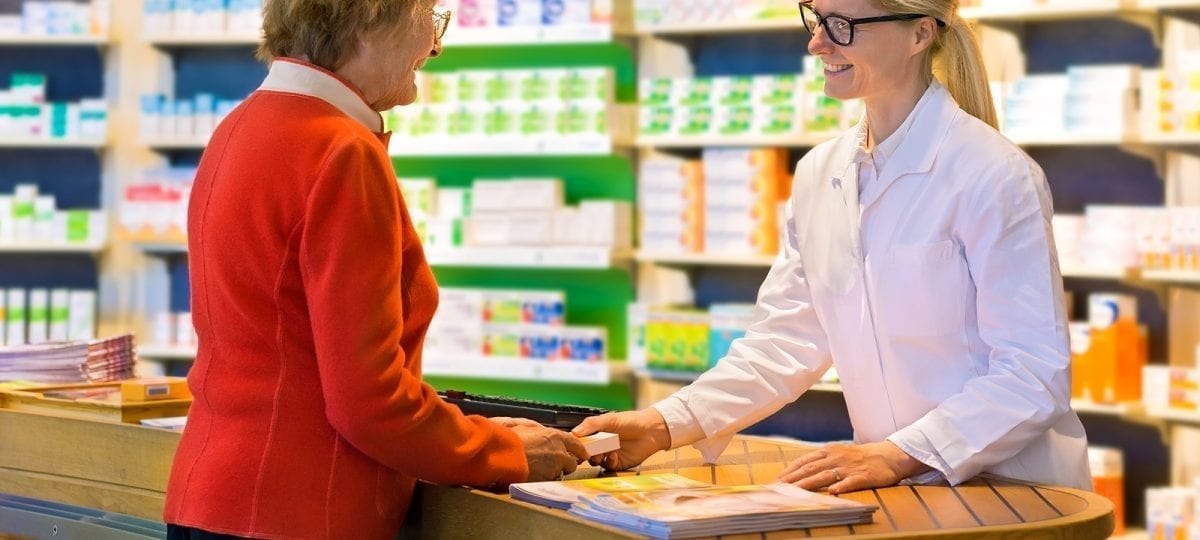 Expertise in Pharmacy Negligence Claims
We specialise in helping victims of medical negligence claim the compensation they deserve through access to solicitors specialising in Pharmacy Negligence Claims
Start your claim
Find out how much your claim could be worth now…
No Win, No Fee Pharmacy Negligence Claims
Dispensing medication may appear to be a straightforward process for the patient, in fact. They go into a pharmacy, hand over their prescription, and receive a bag with the correct medicine in it. Behind the scenes, however, is a different story: hence, pharmacy negligence claims.
Indeed, your medical professional face a duty of care when they prescribe your medication. Likewise, your pharmacy has a duty of care to ensure you do not receive a drug which will harm your health. Be it for wrong prescription or wrong dosage, trust in a medical negligence solicitor who knows the field. With us, we work with law firms authorised and regulated by the Solicitors Regulation Authority.
Ethical and professional pharmacists follow a strict protocol to minimise any risk to a patient's health. The NHS estimates over one billion items are prescribed in England every year, which is around 2.7 million items every day. Such huge numbers make it easy to understand how pharmacy errors happen.
The results of a prescription error can range from minimal to life-changing. At best, the condition you are receiving treatment for will not improve from incorrect medication dispensation. At worst, you could suffer a severe and adverse reaction and require emergency intervention. In very rare instances, pharmacy negligence has had fatal results from such clinical negligence.
What is Pharmacy Negligence?
The process of dispensing medicines in the UK is a comprehensive one, hoping to minimise the risk of mistakes. Pharmacies must keep a record of all medications they dispense, above all. Moreover, they intervene when they believe a medication may pose a threat to a patient's health.
Instances of pharmacy negligence can include:
Making an error reading a prescription and dispensing the wrong type or dose.
Giving a patient incorrect advice about how, or how often, to take their medicine.
Keeping inadequate records regarding medicine dispensed to individual patients.
Failing to perform required legal and clinical checks for accuracy.
Failing to have sufficient processes to ensure the integrity of the products. For example, only obtaining them from trustworthy suppliers to ensure they are not counterfeit.
Neglecting to advise patients about potential side effects.
Storing medication incorrectly, such as at the wrong temperature. Failing to inform the patient of how to store medicine correctly at home.
Allowing a repeat prescription to continue for an extended period without a patient re-visiting their GP.
Case Study
An example of a successful compensation claim for pharmacy negligence is this. In this instance, a patient dies after taking medication meant for another patient. The man's name on the outside of the box was, in actuality, correctly labelled. Yet the medication's label inside was for a different patient.

The man, who is blind, therefore had no chance of discovering the discrepancy. An investigation finds that the assistant who assembles the prescription didn't follow standard procedure. It turns out that she cut open a box to add additional pills by request.

Additionally, the pharmacist who checks the box only looks to see if they add the extra medication. Unfortunately for the victim, the pharmacist did not check that it was in the right name.

---

Another case study of a successful pharmacy negligence claim relates to a woman falling into a hypoglycemic coma. This after a pharmacist dispenses tablets which reduce blood sugar levels, typically given to diabetic patients. However, she doesn't even suffer from diabetes in the first place.
Talk to The Medical Negligence Experts if you,  or someone you love, has been harmed by a dispensing error. Our medical negligence lawyers have the necessary knowledge and experience of pharmacy negligence claims to help you. Above all, we'll seek to obtain maximum compensation in the shortest possible time. Thus giving you the financial resources you need to help you recover and move on.
How to protect yourself from Pharmacy Negligence
You need to protect yourself from pharmacy negligence. Such as when you take prescription medication every day or only occasionally, make sure you do these things.
Check that the medicine you have received matches the name and dosage of that on your prescription.
If you have several boxes within your order, be sure to look to see that your name is on all of them. Moreover, check if they have labels outside and in, and that your name is on both parts.
Ask the pharmacist to confirm how to take your medicine. For example, if you take two tablets daily are these taken together?
Or should you have one in the morning and one at night? Does this medication need to be taken with food or on an empty stomach? How should they be stored?
It may be convenient not to have to visit the GP. But do not allow a repeat prescription to continue for longer than your doctor advises. Above all, have a check-up, especially if the medicine is either not helping or creating an adverse effect.
If you take any other medication, let the pharmacist know. Be sure to ask whether there are any concerns about the combination. Your doctor should also check these particular details at the time they write the prescription.
How Can We Help?
To make a claim for compensation due to pharmacy negligence, the burden is on you to prove it occurs. You need to prove both that you receive substandard treatment and it causes you to suffer illness or injury. The Medical Negligence Experts team will first determine whether you have likely grounds for a claim. Next, they'll collate and submit this evidence with a request to the responsible party for compensation.
The lawyers we work with have experience in handling all types of medical negligence claims, including pharmacy negligence. We know it can be many months – even over a year – until the conclusion of the claim.
No client's request is the same as anyone else's as the circumstances are always unique. It doesn't matter how much medical negligence claims we process. We never lose sight of the person at the centre who suffers hardship or damage. And only because health care professionals fail them a time when they need help.
Pharmacy Negligence Compensation FAQ
We offer the answers to some of our most frequently asked questions about pharmacy negligence below. But please contact The Medical Negligence Experts for any other queries we don't address here.
We offer a free, no-obligation conversation where we can talk specifically about your circumstances. Then we advise whether you should request payment of damages.
Can I claim compensation?
You have legitimate reasons to make a compensation claim for pharmacy negligence if you:
receive the wrong medication from your pharmacist;
fall ill or exacerbate the condition you were receiving treatment for;
Plus: it happens within the last three years.
A medical negligence lawyer that we work with at The Medical Negligence Experts can look at the specific details of your situation. Plus, we'll give you more information relating to your particular circumstances.
How much compensation will I receive?
It is understandable that prospective claimants want an idea of their potential compensation payment. Especially before they invest their time and effort into starting a claim. Your payment will be based on two amounts: general and special damages.
General damages recognise the pain and suffering the negligence causes. There are industry guidelines: ergo, your solicitor can share what you may expect according to the nature of your injury.
The second type of compensation payment, special damages, covers any out of pocket expenses due to the injury. These costs can include:
private rehabilitative treatment;
prescription charges;
travel expenses to and from medical appointments or hospital;
loss of earnings if you had to take extra time off work to recover, or;
the cost of your partner or spouse's time if they have been unable to work while caring for you.
If you are unsure whether an expense may be recoverable with special damages, ask your lawyer.
How long does a pharmacy compensation claim take?
Most compensation claims for medical negligence take between 18 and 24 months. This may seem like a long time, but it can take several months for your lawyer to gather the evidence necessary. It's all necessary to prove that you endure negligence that was directly responsible for your ill health or injury.
Once we submit your claim, the other party has up to four months to investigate from their side and respond. From there, negotiations begin over the proportion of liability and the amount of compensation to pay.
Claims that have to go to court, either because the other party refuses to admit responsibility or because you can't agree on a fair payment, take longer, as do claims involving complicated injuries where the extent of long-term damage is initially unclear.
Will I have to go to court?
It is possible, though very unlikely that your claim will go to court. In addition to the two above examples of disagreement over liability or a fair payment amount, you will have to go to court if you are acting as a litigation friend for a close friend or family member. As compensation in these cases goes into a trust, the amount of the payment needs to be approved by a judge.
The NHS resolves 98% of all compensation claims made against it in out-of-court settlements. Accordingly, we will do all we can to make sure your claim finds resolution out-of-court as well.
Is there a time limit for raising a claim?
Whichever is most recent, you need to raise your claim within:
three years of your injury or;
of the date that your injury officially links to pharmacy negligence.
Expert legal advice isn't to wait: rather, talk to a lawyer if you feel your injury is from negligent care.
You'll have the information you need to make the right decision about whether to pursue compensation. It will also help with support and funding so you can access the best rehabilitative treatment.
In addition, it can mean your case receives faster processing as obtaining information. Particularly with reliable witness statements and medical records, when events are fresh in people's minds.
How do No Win No Fee pharmacy claims work?
No Win No Fee* claims make it affordable for everyone to access quality legal representation when they need it. Sometimes referred to as Conditional Fee Agreements (CFA), they are an arrangement where your solicitor takes on the financial risk of making a claim.
You pay nothing up front, and none of your lawyer's costs if your claim is not successful. If you win you pay a success fee, which is an agreed percentage of your total compensation payment. Standard fees for successful claims are 25% of the compensation you receive. We'll discuss it with you at the start of your claim – it will enable us both to work together in good faith.
In addition to removing the financial risk for the claimant, No Win No Fee* pharmacy claims provide the added security that your claim has a good chance of winning.
The No Win No Fee Agreement
Lawyers carefully assess the information around an application before agreeing to a No Win No Fee basis. But they will not do so unless they believe there is at least a 60% likelihood of winning. Another benefit is that you know your lawyer will be working their hard. They want to secure the maximum compensation for you as their payment depends on their success.
If you lose your claim, you may be liable to pay the defendant's legal fees. Your lawyer will help determine whether you have adequate cover under and existing legal policy and advise if you need to take out an After the Event insurance policy to cover the expense if you do not.
You have nothing to lose by making a free enquiry, and you will receive top-quality advice. Our expert solicitors handle claims on a No Win No Fee* basis to make claiming affordable for everyone.
Contact The Medical Negligence Experts today and let us help you find out whether you can make a claim for compensation and, if so, how to proceed to get the best possible outcome.