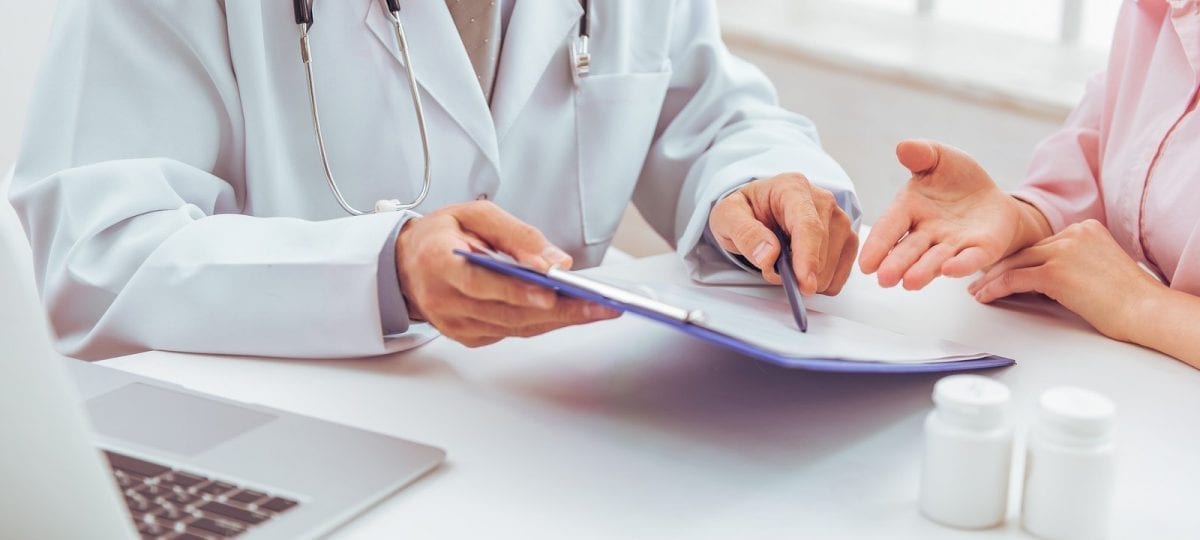 No Win No Fee Inadequate Treatment Compensation Expertise
We specialise in helping victims of medical negligence claim the compensation they deserve. We support you by putting you in touch with top solicitors specialising in Inadequate Treatment Compensation Claims.
Start your claim
Find out how much your claim could be worth now…
Experts in Inadequate Treatment Compensation Claims
What, indeed, have you gone through to decide to apply for inadequate treatment compensation?
In summary, healthcare provider services don't have to be wrong or absent for them to be negligent. Sometimes, the care they deliver simply falls short of an acceptable level, and you suffer as a result. If you believe you suffer the effects of inadequate treatment, experts at The Medical Negligence Experts can help with free advice on how to start a claim.
What is Inadequate Treatment?
In short, inadequate treatment is when you don't receive an acceptable standard of care due to:
human error or;
ineffective processes.
It does not have to be deliberate, and it also doesn't even have to occur in a hospital.
Inadequate care can affect patients who seek treatment from the GP or dentist, or to residents in care homes. Moreover, inadequate care does not discriminate between NHS and private patients either. Our clients have suffered negligent care in both types of facilities.
Inadequate Treatment Compensation Case Study
A dental patient claims compensation due to additional treatment necessary. This happens after their dentist:
fails to remove the dying nerve entirely and;
clean the root canal correctly during surgery.
The result is an infection and excessive pain, as well as the loss of earnings. This due to further corrective surgery and recuperation time the patient subsequently requires.
Indeed: not all inadequate negligence can cause damage. However, consider the following scenario regarding personal injury claim:
There's a delay in a cancer diagnosis due to a GP failing to assess a patient adequately when they first present their concerns.
Subsequently, the patient requires more invasive treatment and has a less positive outcome.
In short, a client could successfully claim compensation for their negligent care for inadequate treatment.
Inadequate treatment could start with something as seemingly mild as not assessing the condition of a surgical wound when changing the dressing. Such health and safety negligence can become a long term issue as a result:
leading to missed infection;
delay in recovery time and;
in extreme cases, sepsis leading to amputation.
The Most Important Question to Ask
The first question we almost always receive from potential clients is whether they can make a claim. But the answer isn't always straightforward unless we do the necessary investigation and talk with you about our capable compensation calculator methods.
For the potential compensation awarded with these accident claims, it always comes back to our approach. First, our network will investigate the circumstances to see whether you have grounds to apply for compensation. Not every injury or unfortunate outcome is due to negligence, just as not all negligent care will cause harm.
Both damage and blame need to be evident for you to have legal grounds to claim compensation. For example, an accident at work cannot actually be the cause or even play a modicum of a role in your injury.
Also, we'll be sure to go beyond the special damages and general damages by exploring your medical records. We want to make certain that you suffered an injury that was truly avoidable because of clinical negligence. One failure in a medical professional's duty of care is not checking your medical records.
Using Experts
We work with prominent medical experts who can provide evidence to support your claim. In turn, they help to build a strong case that gives the responsible party no choice but to:
accept liability, and;
pay you accordingly.
Our aim is both to get your payment, plus obtain every penny you deserve to receive. Above all, anything less than you deserve is, in our eyes, unacceptable.
Make today the day you ask the most important question, by calling The Medical Negligence Experts. We are happy to give you a free, no-obligation conversation with an agent. They'll be able to talk about the claims process and how it may apply to you.
How Can We Help?
Even if you are unsure if your injury results from negligent care you should talk to The Medical Negligence Experts. Our experts will talk to you about your situation and advise whether you have valid grounds for a claim. Anyone bringing a claim for compensation needs to:
be able to prove that their injury happens;
it happens as a result of the inadequate treatment they receive, and;
the injury is not due to any other underlying cause.
So it is crucial to the success of your claim to verify this at the outset.
If your claim is valid and you choose to proceed, the solicitors The Medical Negligence Experts work with will represent you to the responsible care provider and, if necessary, the courts, to ensure you get the best possible outcome. We understand that compensation is not merely money, it is the resource you need to overcome the effects of your injury and achieve your full potential.
Medical negligence solicitors claims are also about earning recognition and validation of your trauma. In short, it's a much healthier alternative to letting it be swept aside as if it nothing untoward happened.
Medical negligence claims can take a while to resolve, and there is a time limit on submitting a claim. You can begin today by making an initial, no-obligation enquiry to The Medical Negligence Experts. Contact us today, and be sure to ask us how we can help you as well.
About our inadequate treatment compensation claims team
We work with the UK's top lawyers, but we're also people with families of our own. Above all, we understand that making a medical negligence claim can be stressful for those unfamiliar with the process. It can be drawn out and complicated, but we will keep you up to date. But without using excessive legal or medical jargon, so that you know what is going on.
Contact The Medical Negligence Experts today, and ask how we can help you.
Am I eligible?
Did you suffer a physical injury in the last three years due to someone else's negligence? If so, then you may be able to make a claim. So make sure you gather as much information as you can before the three-year time limit runs out.
How much could I claim?
As every injury is different, the amount of compensation differs from case to case. Various factors lead to the final figure, such as the extent of your injuries, loss of earnings & future losses and more.
How does the process work?
We understand that when making a claim it's important to know what to expect and when to expect it. Consequently, we make the process as transparent & clear as possible.
Why should you use us for inadequate treatment compensation claims expertise?
No Win No Fee
We assess all claims on a No Win No Fee basis. As a result of this Conditional Fee Agreement, we can determine how successful a claim for inadequate treatment is likely to be. Better still, this service is 100% free for all clients to use.
Expert Solicitors
Above all, our medical negligence solicitors aim to secure the best possible outcome for you. Meanwhile, we provide expert support and knowledge every step of the way.
Personal Dedicated Solicitors
Owing to better working relationships, each client receives their own medical negligence lawyer. That is to say, this expert will handle your case from start to finish. The client will receive a direct phone number and email address of the lawyer.