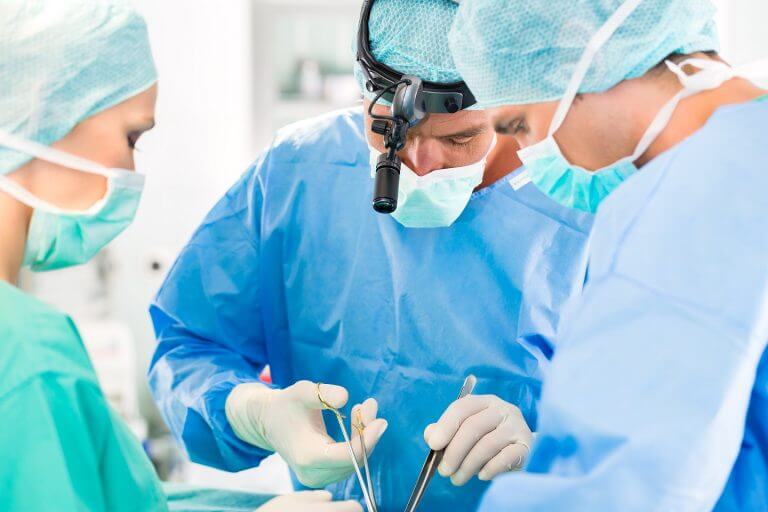 Amputation Negligence Claims
We specialise in helping victims of amputation negligence claim the compensation they deserve
Start your claim
Find out how much your claim could be worth now…
Amputation Claims for Negligence Expertise
Medical negligence can lead to life-changing conditions, including the loss of a limb. You never anticipate that entrusting your health to the expertise of the medical profession, the result will be an amputation. But with amputation claims for compensation being prevalent, this devastating outcome is all too real.
Accordingly, The Medical Negligence Experts' clients turn to us for help claiming amputation negligence compensation.
What is Amputation Negligence?
Losing part of your body due to negligent care is something no patient should ever have to suffer. Medical negligence implies this situation:
was avoidable;
entirely the result of either a mistake or several failings, of the staff providing your diagnosis and care.
Amputation Brings a Change to Your Quality of Life
In truth, losing a limb from clinical negligence isn't all that common. It actually makes up just a small proportion of the number of medical negligence claims every year.
But for you and the medical negligence solicitors we work with, this of little comfort. In essence, it doesn't matter what happens to cause you to have a limb amputated. Perhaps it's because you're in a road traffic accident, you endure blood flow complications or any other amputation injuries. Regardless of how an amputation occurs, negligent medical treatments leading to an amputation will turn your life upside down.
This is because amputation affects every aspect of a person's life. It ranges from financial losses, daily life practices to retirement concerns and family obligations. In short, the quality of life implications are gigantic as a result. Accordingly, negligence via amputation solicitors endeavour to ensure you receive the compensation this life-altering accident indicates.
They and their family have to cope with the stress of lengthy physical and mental rehabilitation. Moreover, they'll also have to adapt their lives to deal with their physical limitations. For some patients, this can also mean having to give up their career and retrain in a new field.
Causes of Amputation Claims from Medical Negligence
There are two main medical reasons behind the majority of amputations due to medical negligence: misdiagnosis and mistreatment.
Misdiagnosis can include instances such as an undetected infection. Such cases can end in both sepsis and a loss of blood supply. Also, cancerous cells which go without detection in initial tests. Meanwhile, there's other kinds of mistreatment like:
surgical errors;
inadequate post-surgical care, or;
conservative treatment of an infection when a patient needs a referral for specialist care.
All of these are real UK examples of cases where people seek and receive financial compensation for amputation negligence.
Types of amputation can range from:
a digit amputation, such as removal of an entire/tip of the finger or toe;
pelvic or shoulder disarticulation.
The Medical Negligence Experts can assist you to claim compensation for any amputation resulting from negligence. This includes damage resulting from inadequate post-operative care. We can also represent clients who unnecessarily endure unnecessary physical and psychological pain. This from retaining a limb beyond repair which doesn't even receive amputation.
Amputation Compensation Claims
Estimates show there are 6,000 amputations in the UK every year. However, the majority of these come from progressive conditions such as diabetes. However, some result from medical negligence and that is where our experienced solicitors can claim compensation on your behalf.
Compensation for amputation negligence can pay for things like:
For instance, immediate access to private care to circumvent NHS queues.
Additionally, you can procure psychological support to help you adapt to your new circumstances.
An assessment of your home and any alterations it may require as a result of the incident. Also, compensation can assist with the cost of moving to a more appropriate home.
Moreover, you can find support from an expert in prosthetics, and address the ongoing cost of replacing and updating prosthetic limbs.
Physical rehabilitation treatment can also be covered.
Additionally, compensation can aide your pursuit of new career advice and retraining you might need.
The Medical Negligence Experts understand that your situation may appear similar to another person on paper. Yet we've done this long enough to know that every patient is unique, too. Mainly in the way the amputation affects lives, such as with:
the nature of their rehabilitation;
in their support network, and;
in how they approach their new situation.
Our approach is all about the needs and desires of the claimant. We use our experience to help obtain the best possible outcome, & focus on your unique circumstances and needs.
No Win No Fee* Amputation Negligence Claims
The cost of starting a claim should not be a barrier to those who deserve to receive compensation. We offer all qualifying clients the opportunity to make a No Win No Fee* claim. In short, we remove the need to pay anything in advance of receiving compensation. Therefore, clients don't have the risk of facing large legal fees if a claim is not successful.
To qualify for our No Win No Fee* agreement, we to be confident that you should receive payment for damages. Moreover, we want to be sure that your claim has a good chance of being successful.
Therefore, we'll look at the evidence to determine whether it's possible to:
prove that your care was negligent;
that it results in your injury.
These two aspects are vital to the success of any claim for compensation for medical negligence.
Some people have insurance which covers legal expenses associated with making a compensation claim for medical negligence. However, these policies often have a limit to the amount they will pay. In turn, you may have to use a lawyer from a list they approve of.
A No Win No Fee* claim allows you to work with a solicitor of your choice. You can be confident that they'll do all they can to secure the most favourable outcome for you.
How Can We Help?
Our amputation claims solicitors obtain compensation which you can use to help you move forward with your life.
Privately funded rehabilitation;
Covering any loss of earnings;
Adaptions for your home or a move to somewhere that suits your needs;
Specialist sporting prosthetic limbs;
Mobility aids, and;
Adaptations to cars.
We will assess your situation to determine whether you are entitled to claim compensation for medical negligence. If so, we work quickly, gathering and presenting the evidence to the responsible party. Moreover, we'll then request they make an appropriate payment. Our specialist lawyers can also help by organising for an independent assessment of your physical condition and rehabilitation needs.
Is there a time limit for suing the NHS?
Yes, there is: an NHS amputation claim must occur within three years of the event. In contrast, if you were under 18 at the time, it would need to occur by your 21st birthday.
Expert legal advice starts with an expert solicitor who sues the NHS for medical negligence at the earliest opportunity. Such is the case even if you are still physically recovering. The solicitors we work with provide legal aid to help you access the rehabilitative support you need. Additionally, we can potentially secure an interim payment if the other party acknowledges liability, but:
your claim is taking a long time to process, and;
you need urgent financial support.
Followers of The Rehabilitation Code Guidelines
Wherever possible, we follow the guidelines in the Rehabilitation Code. In essence, this puts you at the centre of the process to:
expedite care and;
minimise further stress for you and your family.
Indeed, medical negligence compensation claims can take years to finalise. But that doesn't mean that you have to wait years to improve your life. We strive to ensure that you can access the care you require to help you recover and move forward.
Our aim is to help you recover your health and independence as quickly as possible. Thus preventing your experience from clouding your future. Compensation is the means by which you can do this.
Contact The Medical Negligence Experts today and let us start you on the path to a brighter future.
*In essence, the removal of the whole leg or arm, together with part of the pelvis and shoulder