Knee Surgery Compensation Claims Against Medical Negligence
We specialise in helping victims of Knee Surgery negligence claim the compensation they deserve
Start your claim
Find out how much your claim could be worth now…
Knee surgery compensation claims
Most knee surgery compensation claims aren't necessary in the first place. In general, replacement surgery tends to be successful (again, generally speaking). However, there are some that fail due to medical negligence.
Facing knee replacement negligence, or partial replacement is the last resort surgery to correct a painful and debilitating condition. In effect, it's not a surgery any patient undergoes without considerable deliberation. Because it involves both a stay in a hospital and a potentially lengthy period of recuperation.
What makes knee surgery compensation claims necessary?
Medical negligence occurs when medical staff do not deliver an acceptable standard of care. In short, the cause of this substandard care can be human error, oversight, or inadequate procedures. Whatever the cause, the patient is the one who suffers, and when that negligence leads to their injury or illness, they may have a case for damages.
For example, replacement knee negligence can include not fully advising the patient of:
risks;
potential outcomes;
alternative options, and;
obtaining informed consent.
Other examples regarding eventual knee surgery compensation include:
Surgical errors, including placing the prosthetic parts incorrectly;
Faults in the manufacture of parts which leads to them breaking down;
Inadequate postoperative care, causing infection;
Unnecessary surgical procedures, and;
Misdiagnosis and mistreatment.
Subsequently, it really doesn't matter whether you have:
CASE STUDY: Knee Surgery Compensation
Regardless, you can still make a claim if negligent care led to you suffering further injury or illness.
A case study of knee replacement negligence, for instance, details how a patient didn't regain pain-free mobility post-surgery. Struggling with pain and still using a crutch several months after surgery, he had to take more than the anticipated recovery time off work, and even went to A&E due to the pain.

After frustration at learning there was no solution other than time, he sought a referral to a different orthopaedic surgeon. In turn, they removed the original graft and joint in a successful corrective surgery nearly a year after the patient's initial surgery.
How can we help with knee surgery compensation?
The above case study is a typical example of the types of knee replacement negligence we handle at The Medical Negligence Experts.
In that instance, compensation goes to the client for loss of earnings due to his extensive recovery time and corrective surgery. Moreover, it covers the extra treatment he pays for (he was told by the consultant at A&E that massage would help). As well as the year of pain he had suffered unnecessarily. His lawyer proves that negligence occurs and it causes injury. In short, these are the two criteria necessary for making a successful compensation claim.
There is a legal time limit for submitting a medical negligence claim so even if you're not sure whether yours is valid, get in touch with The Medical Negligence Experts to make an enquiry. Our agents will assess your situation and advise whether your claim has a good chance of success so you can decide whether you want to proceed. If so, we will match you with one of the legal firms we work with.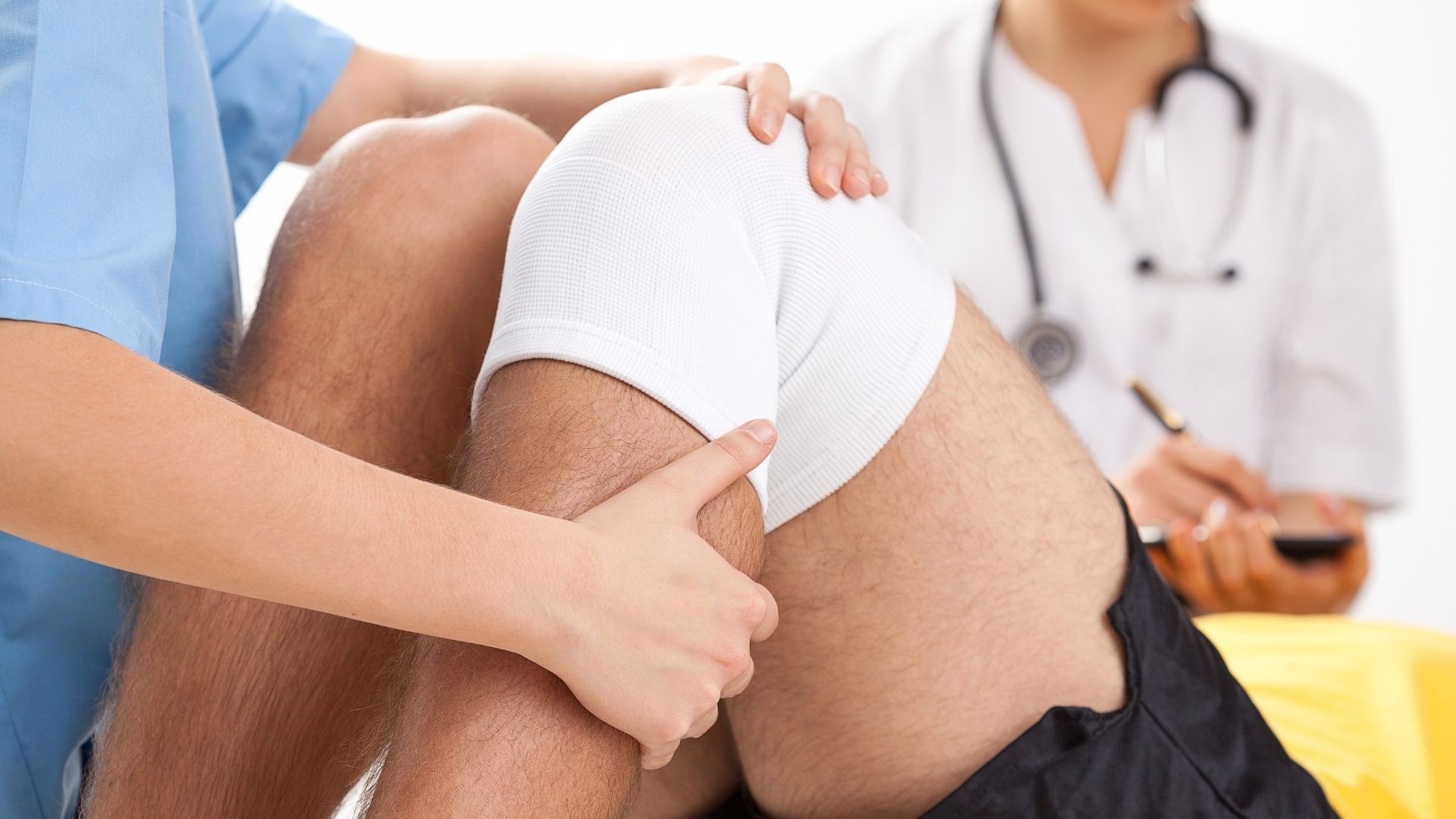 We appreciate that it can be confusing knowing where or how to start making a claim for damages so we do everything we can to simplify the process and keep you up to date.
Contact The Medical Negligence Experts today and find out how we can help you.