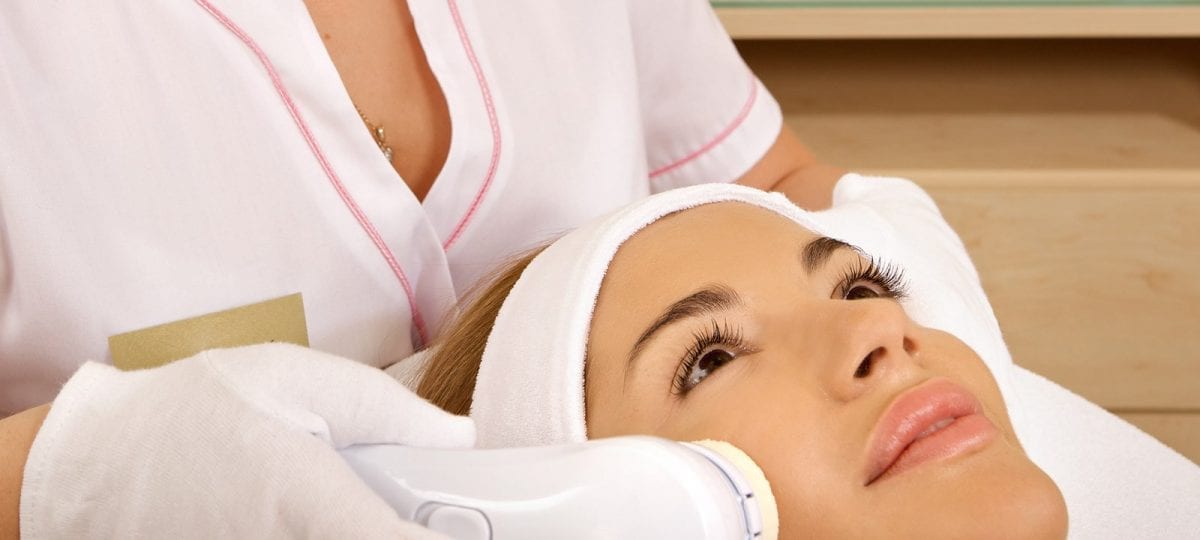 Cosmetic Surgery Negligence Claims and You
We specialise in helping victims of cosmetic surgery negligence claim the compensation they deserve.
Start your claim
Find out how much your claim could be worth now…
Cosmetic Surgery Negligence Claims
In short, cosmetic surgery negligence claims are more common than one might expect.
It may have a glossy image. But when you undergo cosmetic surgery in England and Wales, you undertake a medically invasive procedure. Therefore, patients should receive the same care and respect due to any patient undergoing a medical procedure. This care includes:
pre-surgery consultation;
the quality of the surgery itself, and;
the standard of their care after the operation.
Once out of reach to all but the most wealthy, cosmetic surgery is accessible to many people today. Most operations go off without a hitch. By contrast, the risks go up when a patient faces increasing difficulties as a result of the work. That's especially so if you undergo a significant amount of surgery, or do not research a practitioner thoroughly.
It happens: with most cosmetic surgery claims, clients often trust surgeons who look professional. In turn, there's an expectation that they'll act and conduct themselves professionally. For private clinics or the NHS, these increasingly common medical accidents are too frequent to laugh off.
Trust us for negligent cosmetic surgery procedures claims
The Medical Negligence Experts can represent you or your loved one anywhere in the UK. We work with distinguished law firms registered in England and Wales, which means you obtain both the compensation deserved and rehabilitation support needed. Move on with your life: call our cosmetic surgery solicitors team.
We'll discuss our No Win No Fee basis and you can talk to us about your situation. We offer advice to help you determine whether making an application is appropriate in your circumstances. There is no obligation when making cosmetic surgery compensation claims. Yet having the answers to your questions can help you make an informed decision about what to do next.
What is Cosmetic Surgery Negligence?
Cosmetic surgery in the UK is worth an estimated £3.6 billion per year. Accordingly, you would think that in an industry as prevalent as this, there would be strict regulations. However, this is not the case for victims of poor surgical treatment and care.
In 2013, the Department of Health recommended the cosmetic procedures that more effectively protect patients from associated risks. However, it wasn't until 2016 that the Royal College of Surgeons' The Professional Standards for Cosmetic Surgery came out. In short, it establishes truly acceptable industry practices. Practices, in fact, that aspire to achieve the high standards you expect with any type of surgery.
Cosmetic procedures also cover an enormous array of options. Accordingly, these include eyebrow or eyeliner tattooing to breast augmentation.
Types of cosmetic surgical behaviour which can fall under the definition of cosmetic negligence include:
Pressuring a client into agreeing to a treatment or surgery;
The promotion of unrealistic expectations about the potential outcome of treatment;
Any causation of burns or scarring;
Not informing a patient of the risks involved in a procedure;
Causing injury to organs during an operation;
Cases involving the use of anaesthesia;
Insufficient monitoring and care after an operation.
Negligent Procedures We Claim Against
Cosmetic surgery compensation claims can relate to any cosmetic procedure. These include (among many other procedures):
Rhinoplasty;
Chemical skin peels;
Dermal fillers;
Cosmetic dentistry;
Liposuction, and;
Hair transplants.
Therefore, true incidents of cosmetic surgical negligence make a direct link between poor results of these procedures and clinical negligence/error.
The effect of cosmetic surgery negligence can be enormous. A botched surgical job can leave a patient feeling even more unhappy with their looks than they were before. In some instances, it may be necessary for them to have additional treatment to rectify the mistake. When that happens, these touch-up procedures add further risks.
But in other cases, they may have to live with disfiguring and painful results forever.
We know the vast majority of practitioners in the UK uphold exceptional standards. But unfortunately, you don't need to look far to find examples of cosmetic surgery misconduct. The General Medical Council (GMC) recently removed a cosmetic surgeon from the medical register. The doctor was guilty of serious professional misconduct for the following violations.
Not informing patients of the risks in their surgery;
Not obtaining informed consent;
Carrying out the procedure with inadequate anaesthetic supplies, and;
Being dishonest about the likely outcome of the operation.
Claiming Compensation for Cosmetic Surgery Abroad
Some European countries like Slovakia, Czech Republic, Belgium and Spain, offer an attractive & affordable alternative to UK cosmetic surgery. Other patients prefer to travel further afield, combining surgery with a holiday in the sunshine of South Africa or Mexico. Where you have your surgery will depend on your options if things go wrong and you need to claim compensation.
Read your contract carefully before agreeing to pay for cosmetic surgery overseas. Accordingly, your choice will determine your UK claim. If there are complications, your travel insurance likely won't cover the expense of further surgery or nights in the hospital.
If by contract, the clinic doesn't need to meet these costs, then you may spend thousands of extra pounds. Some clinics put a jurisdiction clause in their contracts. This clause states that cosmetic claims must go through their legal process rather than the UK's.
So it's still possible to embark on cosmetic surgery negligence claims for negligent procedures abroad. Just know that the process costs more, takes longer, and could leave you with a lower payment than you deserve.
The Medical Negligence Experts can provide advice if cosmetic surgery negligence took place in another country. Call us today for a free consultation, or contact us online, and we will be happy to assist.
How Can We Help?
The claimant must prove the treatment was negligent and therefore causes injury, pain, and distress with cosmetic surgery negligence claims. The solicitors we work with at The Medical Negligence Experts can help you build the case to show this. That way, we can procure for you the compensation you rightfully deserve.
That compensation helps cover any additional expenses you incur. As a result:
You can pay for corrective treatments;
You minimise the loss of income you suffer, and;
The distress you suffer as a result is acknowledged.
Get in touch today to arrange a free initial consultation. After talking with you, we'll advise whether you have grounds for a claim. We work with clients on a No Win No Fee* basis. These agreements minimise your financial risk and reassure you that your claim has a good chance of success.
Because if you don't receive any compensation, you don't have to pay any legal fees.
No Win No Fee* agreements (aka conditional agreements) typically work in conjunction with an After the Event insurance policy. In short, this policy covers the defendant's legal fees if your claim is unsuccessful. Speak with your solicitor about this type of coverage if you do not already have insurance under an existing policy.
Cosmetic Surgery Compensation Claims
The solicitors we work with will contact those you believe are responsible for your negligent care and resulting injury or illness. If they accept responsibility, they will negotiate a fair payment. For you, fair payment recognises your pain and suffering. In addition, it recognises any financial expenses you incur as a result of your injury.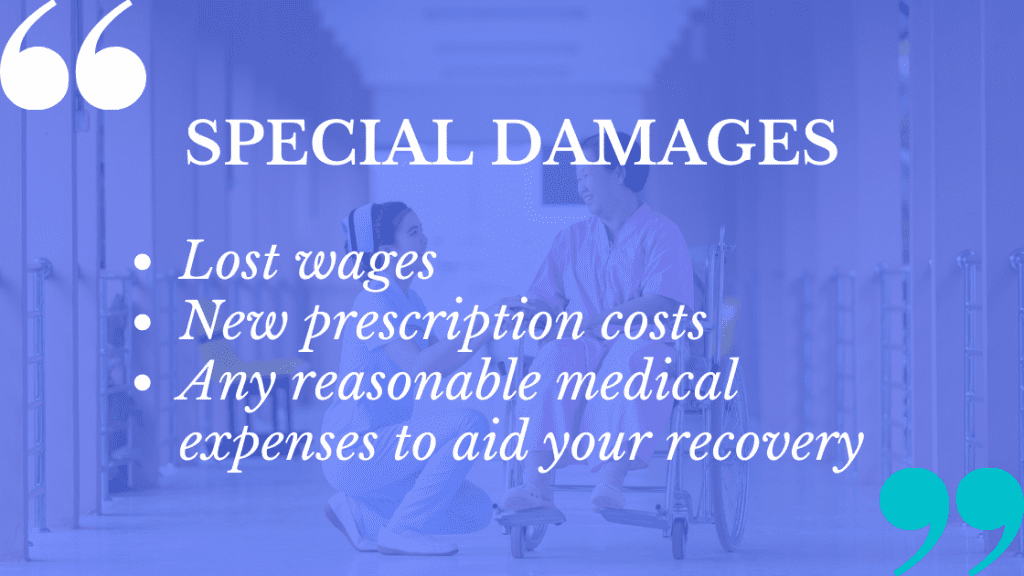 These Special Damage items can include costs like:
Lost wages due to you having to take additional time off work to recuperate;
New prescription costs you incur, and;
Any reasonable additional medical expenses to aid your recovery.
Our goal is for every client to receive maximum compensation without their claim having to go to court. We will work diligently to negotiate this outcome for you as well. Also, let's say that the other party:
Refuses to acknowledge their role in your injury, and;
Cannot come to terms with you on an agreement on what a fair payment of damages consists of.
In that instance, we may recommend you submit your claim to court. Accordingly, it will be heard by a judge who will make a ruling that is legally binding.
Court proceedings can delay the result and be stressful, which is why we work to avoid them. However, when you exhaust other avenues of negotiation, it may be the best option.
Negligence Claims against the NHS and Private Practices
Although elective surgery takes place in private cosmetic surgery practices, the NHS does undertake some cosmetic surgery. For example, if a woman is having breast reconstruction after a mastectomy. Or a patient with a septum deviation requires a septoplasty.
It is possible to experience negligent treatment under NHS or private care. We may be able to help you in both instances.
Some aspects of the cosmetic treatment industry may not be subject to regulation. However, that doesn't mean you don't deserve a high standard of care, or that you deserve negligent treatment. Our medical negligence solicitors can help you obtain the maximum compensation for adverse side effects you may be suffering from.
Processing Times for Cosmetic Surgery Negligence Claims
The statutory limit for making a claim for damages from cosmetic surgery negligence claim is twofold.
It can be three years from the date of the surgery or treatment, and;
Also, it's three years from the time an official body rules your injury was a result of the operation.
This time limit applies to UK claim surgery cases and can vary if you had cosmetic surgery overseas.
Please know that it doesn't matter where you are at in your recovery from a surgical procedure. You might be unsure whether you have grounds to claim, or making an application for damages. We're happy to provide obligation free advice to help you understand your options fully.
The processing time will vary depending on several factors including:
The extent of your injuries and long-term prognosis;
Whether the other party accepts responsibility;
How easy it is to obtain the evidence necessary to support your claim, and;
Whether your claim can realise a resolution outside of court.
Compensation Payments for Cosmetic Surgery Negligence Claims
Once your solicitor reviews your request, they give you an indication of what a fair amount of compensation will be. The value varies for each case. It depends on individual circumstances, including how significant any lasting damage is and how it has affected your finances.
For example, a model with an infection and scarring after a breast augmentation receives a higher than average payment. This is because the scarring affects potential future earnings.
To be eligible to claim compensation for cosmetic surgery negligence you need to show that:
Firstly, you have a genuine injury, and;
Furthermore, this damage must be both avoidable and the result of human or procedural errors.
No surgical procedure is without risk. A court will look to see if your practitioner took all reasonable steps to minimise harm. Plus, they'll determine the likelihood that your experience would be the same in a similar practice. If so, they may decide that as unfortunate as your injury is, it does not warrant payment of damages.
Negligent treatment or care must be evident with a resulting injury. Otherwise, we might decline your application for compensation.
We Offer You a Reputable Solicitor
The Medical Negligence Experts work with reputable solicitors. Not to mention law firms with a history of delivering results for clients. Our team matches you with a capable lawyer in cosmetic surgery negligence claims. They'll provide you with a personal level of support throughout the entire process.
We specialise in helping victims of medical negligence. Moreover, we have an exemplary record of providing a high standard of customer service in handling a medical negligence claim. Our process ensures a supportive customer friendly service, taking steps to make sure you feel comfortable.
We appreciate this is a difficult time for you, particularly if you are still recovering from your injury. Therefore, we do all we can to avoid adding any stress. Furthermore, there is no cost or obligation to making an enquiry about cosmetic surgery compensation claims.
Call The Medical Negligence Experts directly on 0808 501 6435. Additionally, fill in our online form and specify a time of day for us to call you back.
*Please know that conditions do apply.