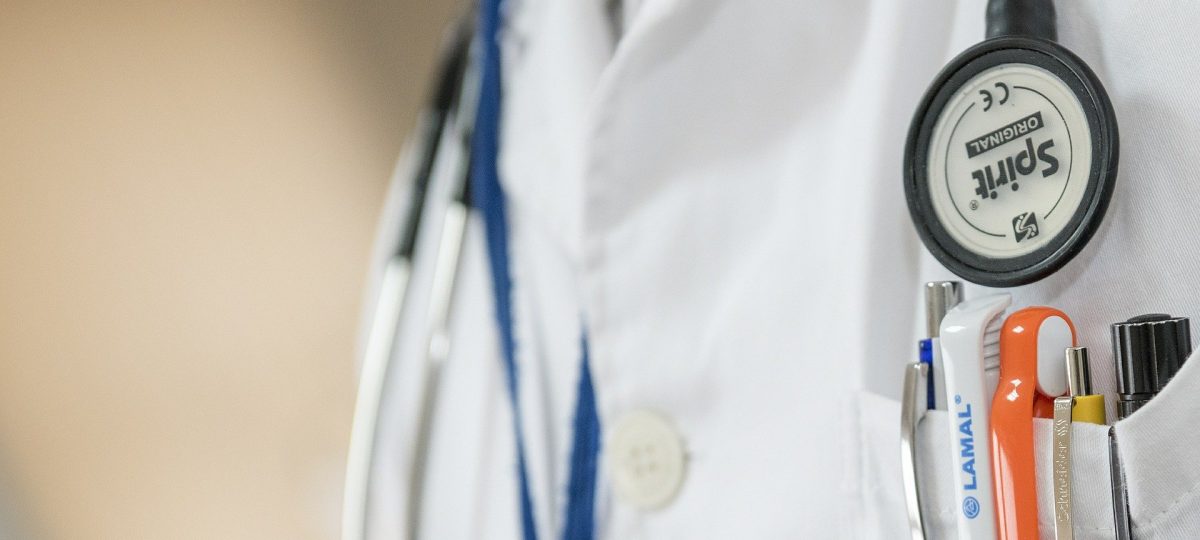 Can I Sue My GP for Negligence Claims?
We specialise in helping victims of GP and doctor negligence claims get the compensation they deserve. If you suffer due to negligence from your General Practitioner, we can help.
Start your claim
Find out how much your claim could be worth now…
GP Negligence Claims: Can You Sue Your Doctor?
GPs need to know a broad spectrum of medical conditions. They are not specialists but should know when to refer a patient for specialist testing and assessment. Your GP is the initial point of contact when you have any medical concerns. That's what makes GP negligence claims all the more difficult in terms of a reality to face.
Moreover, there exists a duty to deliver an acceptable standard of care.
This list of examples of negligence by doctors isn't exhaustive, but it does cover some of the more common reasons clients suffer.
Failing to refer a patient for scans or tests which would detect a serious illness.
Misinterpreting test results.
Misdiagnosing a condition.
Prescribing incorrect medication (for example, the wrong strength), or prescribing medication the patient has a known allergy to.
Recording patient information incorrectly, such as not noting known allergies.
Not examining a patient thoroughly.
Carrying out procedures they lack the qualifications to do.
Being at the mercy of your Healthcare Professional
Without detail ready medical knowledge, you have no choice but to put your health in the hands of a doctor. For you or your family (for instance, in the hopes of safe delivery of a newborn child). In most instances, this is perfectly fine.
In truth, 95% of patients in England say they trust their GP to do a good job. GPs diagnose, treat and refer you as necessary to obtain the best possible result. Unfortunately, the need for GP negligence claims and malpractice can become necessary. Often, this can have devastating results too: for you or a newborn (for instance, a birth injury).
Doctors are not machines. They carry an enormous amount of responsibility – literally life or death in some cases – and often work under tremendous pressure. Sometimes, they will make mistakes or fail to meet their duty of care. While the conditions around negligence by doctors may be understandable, it does not mean it is acceptable for you, or any innocent party, to suffer as a result of this.
What is Doctor Negligence?
'Doctor negligence' does not have to refer to a negligence case against a GP. GPs are the most common type of doctor people see for medical advice and treatment. But The Medical Negligence Experts also handle claims for clients let down by other medical specialists, such as surgeons or consultants. This is particularly helpful if you are unsure of how to prove medical or clinical negligence claim.
The NHS receives nearly 500 written complaints every day: the majority (45.6%) of which are due to negligence by doctors. Not all of these complaints will lead to a compensation claim. However, there are claims where a patient has an injury and a medical professional is liable. So you may require payment for damages.
If you believe your doctor offered negligent treatment, that it causes injury and you are looking to sue that doctor for medical negligence, talk to The Medical Negligence Experts. We can determine whether you have grounds to claim compensation and advise how to do so. The specialist solicitors we work with are experts at gaining the maximum amount of compensation from claims against doctors.
When medical negligence causes you or a loved one harm, it may be the last thing on your mind to make a claim. Our expert medical negligence team will deal with your medical negligence cases sensitively. In England and Wales, we understand that our clients want to ensure that this failure from the doctor doesn't happen again to anyone else. We turn to the best medical negligence solicitors in the UK to get it for you.
What Does a Specialist GP Negligence Claims Solicitor Do?
If you are wondering how to prove medical negligence, you should know that it is a time-consuming and complicated process. Having experienced professionals on your team will give you the greatest chance not only of obtaining compensation but also of getting the emotional closure that comes with having the care provider accept responsibility for your pain and distress.
In a medical negligence claim, the onus is on you and your legal team to prove that:
the treatment was negligent;
the treatment affects your health, as a result.
When you first contact The Medical Negligence Experts, we will look at your situation in detail. Then, we'll give our professional assessment of whether your claim is likely to succeed. But only if you adhere to the time limits to make a compensation claim.
If one of the solicitors we work with takes your case, it's on a No Win, No Fee basis. The goal is to obtain the best possible outcome without going to trial. Because trials are invasive and stressful. However, if the practitioner refuses to admit liability or your legal representative is unable to agree on an acceptable value of compensation, your solicitor may recommend litigation and will continue to support you through the court process, No Win No Fee.
What is a No Win, No Fee claim?
Hiring a solicitor can be expensive. Some clients fund their legal costs from an existing insurance policy or through savings. But our No Win, No Fee agreement means that everyone can afford quality legal representation.
You'll also see a No Win, No Fee claim as a Conditional Fee Agreement (CFA). Is a contract which states that if your claim is unsuccessful, you do not have to pay your solicitor anything. Their payment rests on the outcome of your application, so they work hard to make sure it is a success.
If you win, the other party pays your solicitor's costs + you will pay your solicitor a success fee. This amount is a percentage of your compensation payment which you agree upon at the start of your case.
Find out more by reading our Guide to No Win No Fee Medical Negligence Claims.
How long will my claim take?
The processing time of your claim will depend upon:
The severity of your injury and your long-term prognosis. Claiming for an injury with a short recovery period goes faster than more serious, long recovery injuries.
Whether the other party accepts responsibility for causing your injury.
If you resolve your claim out of court.
Compensation claims can last from three months to several years. Your solicitor will be able to give you a good estimate of the processing time once your claim is underway.
How much compensation will I receive?
Compensation amounts are based on the extent of pain and suffering you endure. Your payment can also include any money lost due to your injury. These special damages can cover loads of different costs. For instance, loss of earnings from missing work to recover and you only receive Statutory Sick Pay (SSP).
Also, paying for:
prescriptions;
transport to and from your medical appointments or;
private nursing care to help you at home.
You may be wondering what the average payout for medical negligence resulting in death might be. The Judicial College regularly publishes guidelines to assist in determining the calculation of compensation. They base it on the type of injury you sustain, mostly. Your solicitor will use this to help advise you on what is a fair payment.
How can The Medical Negligence Experts help?
The Medical Negligence Experts can help by providing advice on the strength of your claim. Then, we connect you to a specialist law firm, to help you receive maximum compensation for your injury. It is important to work with a solicitor who has the right experience and knowledge of your type of claim. Our network of medical negligence lawyers is UK-wide, which means we have an expert near you.
Get in touch with The Medical Negligence Experts today. Find out more about our service and get help with GP negligence claims for the compensation you deserve.
For personal injury, turn to The Compensation Experts.
*Please note that with GP Negligence Claims, certain conditions apply.