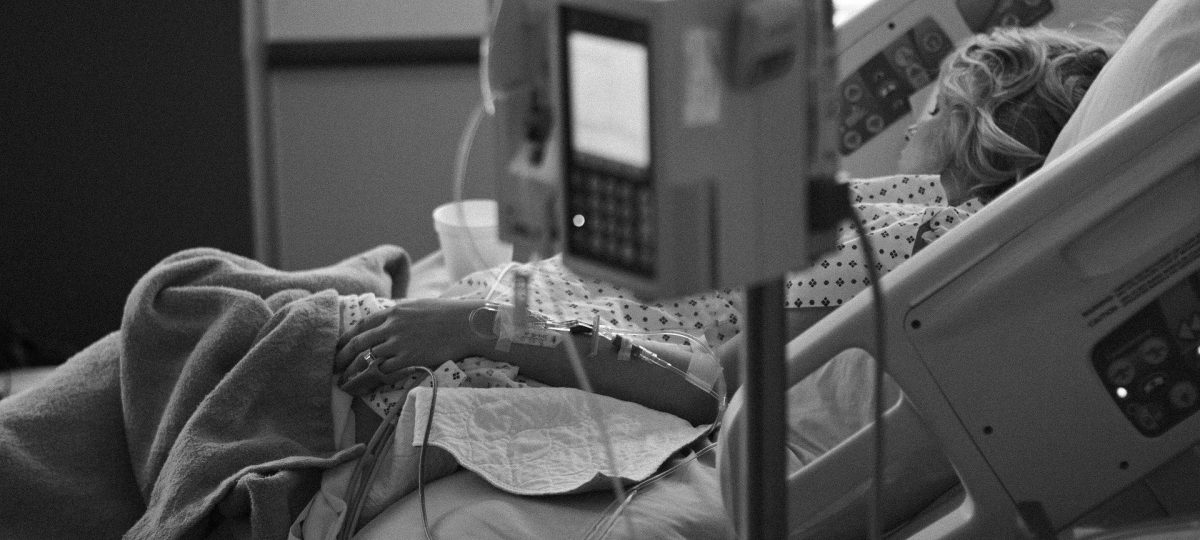 Stillbirth Medical Negligence Cases and Expertise
We specialise in helping victims of stillbirth negligence claim the compensation they deserve
Start your claim
Find out how much your claim could be worth now…
Stillbirth Medical Negligence Cases & Expertise
When it comes to Stillbirth Medical Negligence Cases, you're looking at one of the most difficult situations imaginable.
Suffering a stillbirth is a tragedy, but knowing it was avoidable makes it even more heartbreaking for bereaved parents and families. Sands, the UK's stillbirth and neonatal death charity, reports that in 2014 in the UK one baby in 219 was stillborn. In effect, they died sometime between the 24th week of pregnancy until labour.
Every year in the UK, over 3,500 mothers return home from the hospital without their much longed-for baby. Truly, some of these stillbirth cases are sadly unavoidable no matter how excellent the medical care woman receives. But others are unfortunately a result of negligence during pregnancy or labour. Stillbirth claims can be a way of helping the family at a heartbreaking time.
Talk to The Medical Negligence Experts if you have experienced the pain of stillbirth which you believe was caused by medical negligence. Claiming compensation for your stillborn baby will not bring your child back. But it can help give you closure, ensure you don't suffer financially as well as emotionally from your loss and allow you to move on with your life.
We are happy to offer you a free, no-obligation confidential conversation with one of our experts. Whether you have suffered negligent care through and NHS or private hospital, The Medical Negligence Experts can help.
What is Stillbirth Medical Negligence Cases?
While the failure of any pregnancy is heart breaking, stillbirth is the term for babies beyond the 24-week point of gestation. This date is when it is reasonable to assume they have a good chance of survival if they were born (albeit with neonatal intervention). A pregnancy that does not reach 24 weeks is called a miscarriage.
While some reasons for stillbirth are a mystery, some known causes include:
Placental abruption
The placenta detaches from the wall of the uterus and preventing the baby from getting the necessary nutrients and oxygen they need to survive. It can also cause significant blood loss and threaten the life of the mother.
Symptoms of placental abruption include abdominal pain and tenderness, possibly some vaginal bleeding, and an abnormal foetal heart rate. With accurate monitoring and swift intervention, it may be possible to save the lives of both the mother and child.
High blood pressure
Women should have their blood pressure checked regularly during their pregnancy to ensure it is not too high or too low. Both can be dangerous for both the mother and baby, with excessively high blood pressure (hypertension) being one of the known factors in some stillbirths.
Lack of oxygen
Babies rely on the placenta and umbilical cord for their oxygen. In addition to placental abruption, smoking, drinking alcohol, and taking some drugs can limit the amount a baby receives in utero. It is possible for stillbirths to result from a lack of oxygen in the womb or during traumatic labour.
Stillborn clinical negligence occurs when medical professionals fail in providing an acceptable standard of care for their patients. Examples of stillbirth negligence include:
Inadequate antenatal monitoring of a baby's development through regular appointments;
Failure to refer a mother for appropriate assessment if she is at a higher risk due to conditions like diabetes, obesity, or high blood pressure;
Failure to identify and treat maternal infection, and;
Misinterpretation of test or scan results.
One BBC report reveals the risk of stillbirth inherent with caesarean sections.
Women who have C-sections are 14% more likely to have a stillbirth in future than those giving birth naturally, say researchers. 
Stillbirth Compensation Case Studies
A claim typical of the ones The Medical Negligence Experts support involved a woman who was suffering stomach pains and diarrhoea in her 32nd week of pregnancy. She phoned the midwife-led birth unit at the hospital where she was booked to give birth and told it was likely to be a stomach virus and to rest at home.

When the pain had not abated the following day, the woman visited her GP who recommended she immediately go to the hospital. At the hospital, a midwife did an assessment, including a CTG trace to find the baby's heartbeat, which was weak and erratic. Instead of being sent for further evaluation, she was sent home to rest. A few hours later the woman suffered a significant bleed and rushed to the hospital only to give birth to a stillborn son.

Medical negligence solicitors were able to prove negligence in two instances, both of which could have prevented the death of the baby. The first was when she phoned and was diagnosed with a stomach bug despite no assessment. The second occurred when the midwife failed to follow the hospital's defined procedures. Or admit the woman for further evaluation and monitoring when she could not find a steady heartbeat for the baby.
Another Stillbirth Medical Negligence Case Study
Another example of a successful claim for stillbirth negligence was for a mother-to-be who showed signs of high blood pressure from her initial midwife appointment. Despite having elevated blood pressure at all her check-ups, she was not referred for further assessment (as NICE guidelines recommend) or recommended to have more frequent appointments with her midwife.

A scan at 26 weeks showed the baby's growth was not as advanced as expected. A further scan two weeks later confirmed this but no further scan was done and there was no action taken to investigate her continued high blood pressure.

Three weeks after the second ultrasound, at 31 weeks gestation, the woman suffered serious abdominal pains and bleeding. She was advised to go into hospital where an ultrasound scan confirmed her baby had died. Her elevated blood pressure meant it was too risky for her to have an operation. She suffered the additional trauma of having to be induced and deliver her stillborn baby.

The woman made a complaint to the responsible NHS trust who found that the care she received was negligent. Plus, inadequate monitoring of her high blood pressure was a likely factor in the death of the child. These findings were used to support her subsequent compensation claim. Ergo, damages were to cover
not only for the physical mistreatment but also;
for the psychological trauma she endured having to give birth to a baby she knew already died.
Stillbirth Claims vs. Raising a Complaint
Raising a compensation claim is not the same as raising a complaint. Both have different objectives and outcomes. Moreover, raising a complaint will trigger a formal investigation to determine the cause of stillbirth. This includes whether this was due to negligent care.
The NHS trust or private hospital responsible should take adequate steps to ensure it doesn't arise again. So it is whether that means altering processes, improving staff training, or another course of action.
A compensation claim can only be made when negligence is the cause, or a factor, of a stillbirth. A successful compensation claim won't necessarily result in the discipline of a medical professional.
Nor will it force any changes made to prevent a similar incident from happening in the future. Compensation is a payment made in recognition of the pain and suffering you have suffered as the result of negligence. It is an acknowledgement of guilt but not an apology.
It is possible to raise both a complaint and an application for payment of damages. Indeed, the investigation and findings provide the necessary evidence to prove liability in the compensation claim. Contact us today to find out more about each of these processes and how The Medical Negligence Experts can assist.
Indeed, we offer experience in successfully obtaining compensation for stillbirth medical negligence cases. The Medical Negligence Experts can also prepare and submit claims for other types of birth injury negligence. These include cerebral palsy, Cauda Equina, wrongful birth, failed terminations, midwife negligence, contraception failure, and miscarriage negligence.
The amount of compensation you receive will depend on various factors, too. These include the proportion your negligent care contributes to your stillbirth. Estimating compensation for a stillbirth is particularly challenging: there is a strong element of psychological damage in some instances. Under UK law, a person can not have a financial interest in the life of someone else.
A parent can be compensated for the pain of their bereavement. Moreover, a mother can get damages for physical trauma, but not for the actual loss of her child.
Some more points about Stillbirth Medical Negligence Cases
As distressing as stillbirth is, there are some parameters to keep in mind regarding Stillbirth Medical Negligence Cases. For instance, a parent needs to formal diagnosis for a recognisable psychiatric condition, such as Post Traumatic Stress Disorder. Then, they can possibly receive compensation for psychological trauma.
Once a child is born, they are legally a person. Accordingly, even if the child survives for a few minutes, parents can claim under the Fatal Accidents Act 1976.
Although the law differentiates between a stillbirth and neonatal death, recent compensation awards have been somewhat similar. In truth, some parents earn awards at upwards of £12,000 in both instances. Moreover, they can receive significantly more in situations where a mother's health is also at risk.
How can we help?
We appreciate that after the death of a child your emotions will be elevated. You may be feeling extreme anger, sadness, and possibly even guilt, and may also be physically recovering from your ordeal. Deciding to claim compensation may be the furthest thing from your mind. But seeking legal advice as early as possible will help you obtain the most positive outcome.
We offer a free, confidential conversation with an expert who can answer any questions you have. The Medical Negligence Experts offer a No Win No Fee* service to all clients. Because we believe that top-quality support should be accessible to everyone who needs it.
Going the extra mile in your stillbirth medical negligence cases
We'll only recommend you start a stillbirth claim if there is a strong probability of a positive outcome for you. Even with the No Win No Fee* basis agreement minimising financial risk, we do more. Because we know that claiming compensation for stillbirth negligence can be hugely stressful at times. As a result, we do all we can to avoid any upset at what is already a difficult time.
Stillbirth negligence can be difficult to prove. Therefore, it is not uncommon for medical negligence claims to continue over many months. Your solicitor at The Medical Negligence Experts does their utmost to keep the process as smooth as possible for you. Accordingly, we support you and keep you informed at every stage, so you know what is happening.
The team at The Medical Negligence Experts are not anonymous, faceless people. When you engage our services you will work with the same medical negligence solicitor from start to finish. In short, someone who has experience of successfully and sensitively handling stillbirth compensation claims. Someone who understands that you are a real person with genuine feelings.
The personal touch for your claim
You won't have to go to a central call centre or general email address to get information. Instead, you will have your lawyer's contact phone number and email address so you can share and receive information directly.
Some clients express concern at the prospect of their claim going to trial. While this does happen on occasion, the vast majority of negligence claims (over 98% of those made against the NHS) reach an agreement before a case gets to court. This is something we will strive to achieve for you. But if the other party denies liability or we cannot reach agreement on a fair payment amount, we may recommend you start court proceedings.
There is a statutory limit of three years to start a compensation claim for stillbirth negligence. This time starts from the date your injury happened, and there can be months of investigations before an application is ready to submit. UK law states the claimant must prove negligence caused their injury or stillbirth, rather than the care providers having to prove it did not.
Contact The Medical Negligence Team today. We can help determine if you can make a claim and, if so, what to do next.