Claiming Against A Private Doctor
November 25, 2021
When you need to make a claim against the NHS, the process can be straightforward. This is because they have a dedicated body that claims go through, the NHS Litigation Authority. However, when it comes to claiming against a private doctor, this can be very different.
'Doctor negligence' does not have to refer to a negligence case against an NHS doctor. NHS doctors are the most common type of doctor people see for medical advice and treatment. But The Medical Negligence Experts also handle claims for clients let down by other medical specialists, such as surgeons or consultants. This is particularly helpful if you are unsure of how to prove medical or clinical negligence claim.
Whether you had private treatment or NHS treatment, it is still possible to claim against the doctor or medical professional who committed the negligence.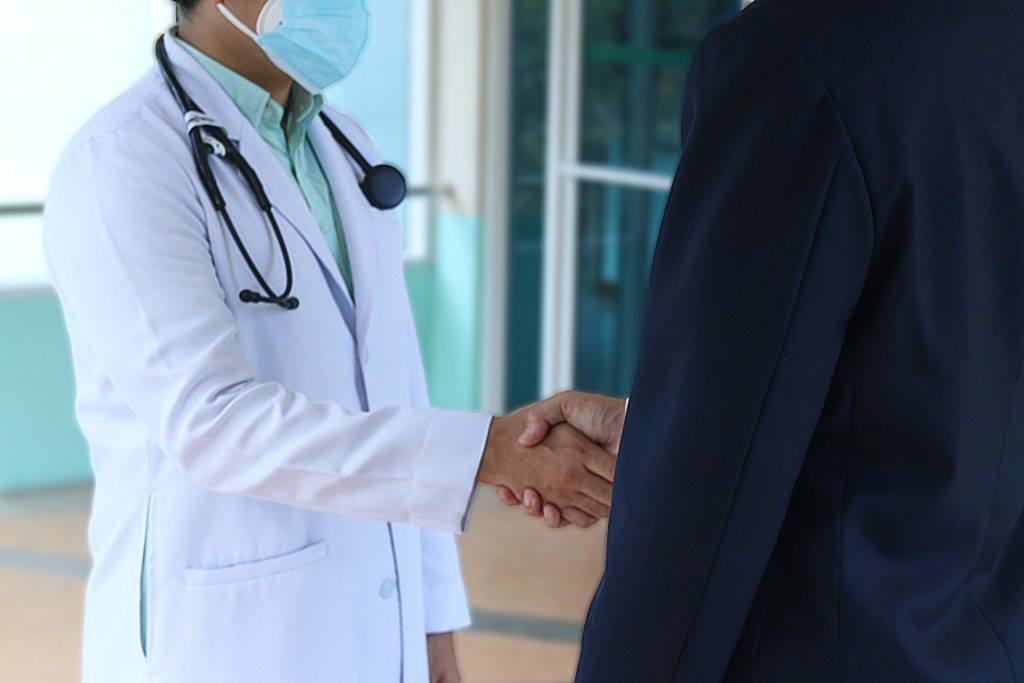 Examples of private doctor negligence
Many people choose to go through private doctors for their treatment. This means that private doctor negligence can be common. Examples of negligence include:
Failing to refer a patient for scans or tests which would detect a serious illness.
Misinterpreting test results.
Misdiagnosing a condition.
Prescribing incorrect medication (for example, the wrong strength), or prescribing medication the patient has a known allergy to.
Recording patient information incorrectly, such as not noting known allergies.
Not examining a patient thoroughly.
Carrying out procedures they lack the qualifications to do.
Many people also choose to use private doctors for cosmetic surgery. Types of cosmetic surgical behaviour which can fall under the definition of cosmetic negligence include:
Pressuring a client into agreeing to a treatment or surgery;
The promotion of unrealistic expectations about the potential outcome of treatment;
Any causation of burns or scarring;
Not informing a patient of the risks involved in a procedure;
Causing injury to organs during an operation;
Cases involving the use of anaesthesia;
Insufficient monitoring and care after an operation.
Another common reason people use private doctors is for dental treatment.
Making a complaint when claiming against a private doctor
The rules for claiming against a private doctor also differ from an NHS doctor. Again, the NHS has a specific body that handles complaints; the Patient Advice Liaison Service (PALS). However, private doctors do not have this. So, when claiming against a private doctor, you should send a complaint to the hospital or practice and send a letter of complaint to your insurance provider if you used one to pay for your treatment. This is to make them aware of the negligence and helps as evidence you may need when making a claim.
How We Can Help
Here at The Medical Negligence Experts we work with solicitors who have years of experience dealing with medical negligence claims. This includes claiming against a private doctor. Contact us today by filling in our contact form. Or call us on 01614138761 to speak to one of our friendly experts.