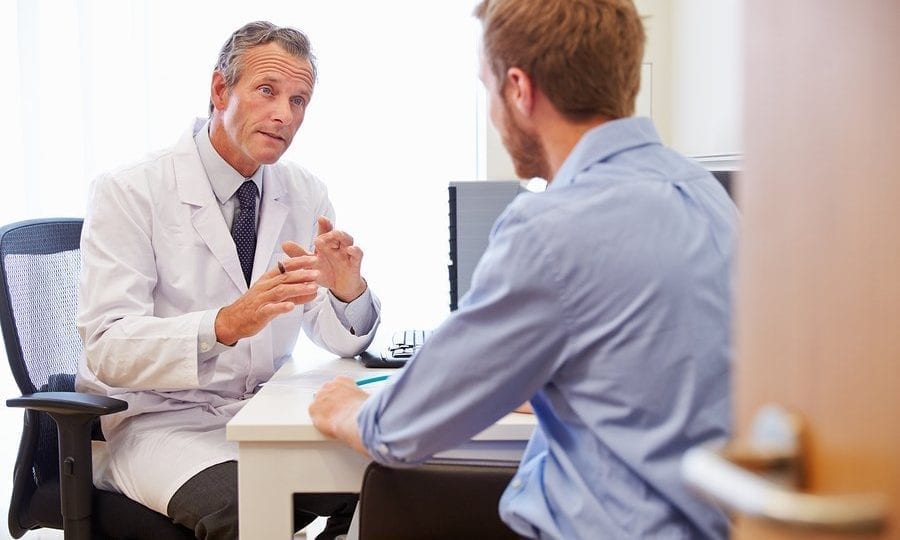 No Win, No Fee Medical Negligence Solicitors In Wigan
We specialise in helping victims of clinical negligence claim the compensation they deserve
Start your claim
Find out how much your claim could be worth now…
Medical Negligence Solicitors in Wigan
When you seek treatment from a healthcare professional, you are entrusting them with something infinitely precious. So why on earth would you ever need Medical Negligence Solicitors in Wigan?
In short, your health is in their hands and, by agreeing to treat you, they accept a duty of care to take all reasonable steps to protect this to the best of their professional ability. It doesn't matter if you are seeing a private physiotherapist, an NHS dentist, or you are being attended to by a paramedic in an emergency, this duty of care exists.
Tens of millions of patients receive medical care in the UK every day, and, in most instances, their needs are addressed as expected. Sadly, some patients are not as fortunate, and their practitioner fails in their duty of care. When this happens, The Medical Negligence Experts have a team specialist medical negligence solicitors in Wigan to help you claim compensation.
Not only does our team have the legal knowledge and experience that will help obtain maximum compensation for your injury, but they are also sympathetic and approachable. We appreciate that being subject to medical negligence can be emotionally as well as physically traumatising. We never lose sight of the fact that, while the legal process for claiming compensation is the same, the personal story at the centre of every claim is unique, and we treat our clients as such.
Types of Medical Negligence Claims
At any given time, lawyers at The Medical Negligence Experts are representing clients for a variety of types of medical negligence claims. These can include:
Hospitals are busy places, with large hospitals employing thousands of staff focused on making a patient's treatment as effective as possible. From surgeons performing delicate life-saving surgery, to nurses providing care and attention inwards and even cleaners working behind the scenes, hospital negligence can occur in any area.
A&E negligence, delays in patient care and assessment, misdiagnosis, hospital-acquired infections, and other mistakes that cause physical harm can all be cause for payment of compensation.
You can suffer medical negligence for elective and cosmetic surgery. Surgical procedures like breast augmentation, facelifts and liposuction all come with a considerable degree of risk as they involve general anaesthetic and surgical incisions. Patients should, therefore, expect the same standard of care as if they were in a hospital for an appendectomy or other necessary surgery.
When done badly, non-invasive procedures like laser hair or tattoo removal, facial fillers or Botox, and dermabrasion and skin peels, can cause damage ranging from sensitive skin to permanent scarring and loss of sensation. Tightened regulations prevent aggressive sales and misleading advertising, and make it the responsibility of the surgeon to ensure the patient has given informed consent.
If you believe you were mis-sold a cosmetic treatment which has left you with physical damage, or you suffered from negligence in your surgery or postoperative care, talk to The Medical Negligence Experts.
Medicine is widely considered to be a "good" drug, but in the wrong combination or dose, it can be harmful – possibly even fatal. The person prescribing the medicine has a duty to check the patient has no known allergies to any of the ingredients, ensure they are not taking any other medication which may interfere with it, that it is the right type of medicine for the condition, and the prescribed dose is correct.
The dispensing pharmacist has strict guidelines they need to follow when giving out medicine, including checks that what is being given is what was prescribed, that the patient is aware of how to correctly take the medicine, and that what is being given is a genuine product that has been stored in the right conditions. A mistake at any of these steps could have disastrous consequences.
General practitioners have a high-level awareness of the entire body, but they are not specialists. Their role is to to provide diagnosis and treatment where they can and refer a patient to a specialist when they cannot. GP negligence can lead to misdiagnosis, incorrect treatment and, in rare cases, death. NICE, the National Institute for Clinical Excellence has published guidelines to help GPs avoid making mistakes; however if your GP has made a mistake or acted in a manner you believe to be negligent, The Medical Negligence Experts can help you claim for damages.
Care home workers look after some of the most vulnerable people in society – people who for age or health reasons are unable to take care of themselves. It can feel like a true betrayal when you or your loved one moves into a care home in good faith only to experience an unacceptable standard of care.
We can assist with care home negligence claims relating to pressure ulcers, fractures and bruises from incorrect handling and support while moving a patient, failing to give medicine or giving incorrect medicine, malnourishment and dehydration, and avoidable infections like MRSA.
There aren't many people who would say the dentist is their favourite place, but that doesn't mean you should expect to leave there feeling worse than when you arrived. Nerve damage, unnecessary tooth extraction, mistakes when giving anaesthetic, and failing to detect issues like oral cancer are just a few reasons you may need to make a claim against your dentist for negligent treatment. The Medical Negligence Experts can also help with cosmetic dentistry claims including extreme tooth sensitivity after teeth whitening, and faulty veneers.
The NHS is service on an enormous scale, carrying out hundreds of millions of treatments and appointments every year. The UK is fortunate to have a public health system as comprehensive as this, but serving a population with growing needs on a shrinking budget can cause problems. The NHS Litigation Authority handles all claims made against the NHS. Our experience of successfully obtaining compensation for a wide range of NHS negligence claims us the ideal medical negligence lawyers in Wigan to help you.
Weight loss surgery is typically the last resort for those whose health is at risk due to their weight and who have tried every other avenue of weight loss. The Medical Negligence Experts can help if you have experienced negligence in this area, whether it was not being fully informed of the associated risks and side effects of your treatment, to failed surgery where a gastric band has not been applied correctly, and damage to the stomach or other organs during surgery.
Compensation is awarded when you have been injured through inadequate care. Both cause (your injury) and liability (someone being responsible) have to exist for your claim to be valid. You can have experienced negligent care, but if you have not been harmed as a result, then there is no legal cause to claim. Likewise, if you have had an adverse reaction to your treatment but all reasonable steps were taken to prevent this, then there is no party to blame and therefore no one to pay compensation.
Talk to The Medical Negligence Experts if you are unsure whether you can claim compensation. Our legal advisors will be happy to talk to you in a free, no-obligation consultation to answer any questions you have about how and when you can submit a request for payment of damages. We understand that this process is unfamiliar to most people and that it is important you have all the relevant information so you can make the right decision.
The first step is to have a consultation so we can find out more about the circumstances of your care and injury. This can be done by calling us, or you can start the process by filling in our online form so we can call you. Once we have determined whether your claim has a strong likelihood of success and you have decided to proceed, we can discuss your options for payment. The Medical Negligence Experts offers our clients a conditional agreement, frequently referred to as No Win No Fee.*
No Win No Fee Agreements with Medical Negligence Solicitors in Wigan
No Win No Fee agreements benefit clients in two key ways. Not only do they make it affordable for everyone to afford top-quality legal representation and advice, but they give clients the added reassurance that we will work our hardest to make sure they receive maximum compensation because if you don't get paid, we don't either.
Your legal costs will be covered partly by an insurance policy (either one you already have as part of your home or medical insurance), or an After the Event policy you take out before you start your claim. Our fee, should you win, is a percentage of your compensation payment, which is agreed at the start of your claim. We know that expense is one of the main concerns clients have before they begin a claim which is why we are as transparent about it as possible.
Compensation Payments for Medical Negligence Claims
One of the earliest questions clients ask is how much they can expect to receive from their compensation claim. It's understandable – the claims process can take many months, and it makes sense to know whether it is worth investing your time. The average claim processing time is between 12 and 18 months, but it can be as short as nine months, or longer than three years.
Variables which influence claim processing times include:
When you begin your claim
How serious your injury is
Whether the other party admits liability.
If you contact us as soon as possible when the incident is fresh in the minds of those involved, the evidence is simple to obtain, and you are left with no lasting injuries from a mistake the other party acknowledges as their fault, you can normally expect to receive payment within a year. If, however, the incident happened a long time ago leaving you with injuries that are extensive, your long-term prognosis unclear, and the other party denies liability, your claim may take several years to be paid.
If the defendant accepts liability but your prognosis is unclear, as in complicated cases like brain damage sustained through loss of oxygen during surgery, we can request an interim compensation payment to be made. This will enable you to access treatment and care you need without suffering financial hardship. The amount of interim compensation will be deducted from your final compensation award.
The prospect of going to court with medical negligence solicitors in Wigan
Some clients worry about raising a claim as they do not want to go to court. We understand – you've just been through a traumatic process. It is very unlikely your claim will go to litigation. More than 98% of all NHS negligence claims settle out of court, and the figure is similar for those brought against private practitioners. Our goal is to resolve yours out of court as well, but if the other party denies liability or refuses to offer a reasonable payment, we may recommend this option.
You have three years from the date of your injury to submit your claim to court. This may sound like a long time, but when you consider the amount of research and negotiation which takes part on both sides before this is done, it is not as long as you may think. The only exception to this is if the claimant is a minor at the time of their injury, in which case they have until their 21st birthday to submit a claim.
It is possible to claim on behalf of a family member or close friend if they are underage, or if they are legally considered unable to manage their financial affairs. Any compensation recovered goes into a trust to either be held until they can legally control their finances or to be used for their benefit. It is typical for parents to claim on behalf of their children if they have been injured at birth as the compensation can pay for ongoing care.
The easiest way to find out if you are eligible to claim compensation is to get in touch with The Medical Experts and talk to our legal advisors. Call now, or fill in our online form.
*conditions apply.