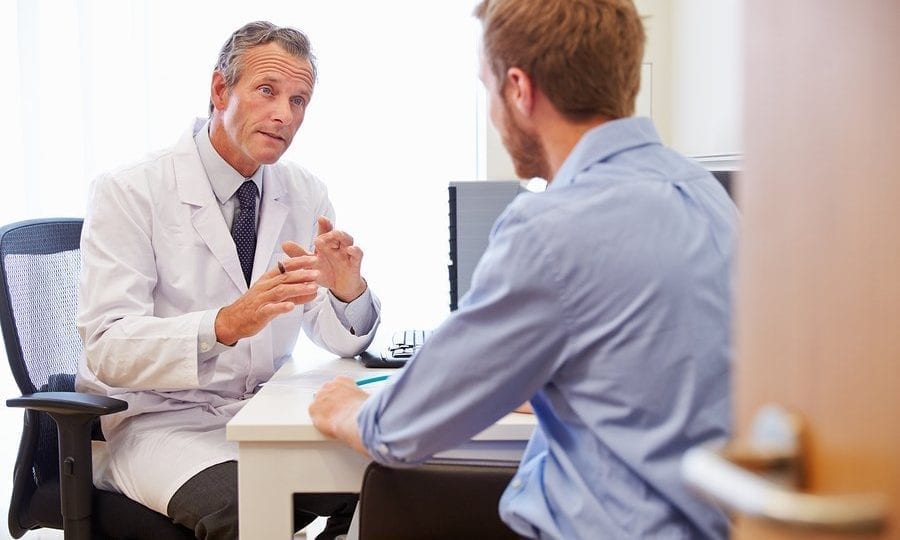 Expert Medical Negligence Solicitors in Ripon
We specialise in helping victims of clinical negligence claim the compensation they deserve
Start your claim
Find out how much your claim could be worth now…
Medical Negligence Solicitors in Ripon
Our medical negligence solicitors in Ripon are leaders in their field. Accordingly, they offer a strong background of successfully obtaining compensation for victims of medical negligence. If medical negligence has hurt you or someone you love, get in touch. We have the experience, the knowledge and the expertise to help you get the compensation you deserve.
Compensation isn't about greed or retribution. It's a way of making sure you have the resources to care and support you need to recover. Also, to ensure you do not lose out financially because of another person's mistake.
You may feel let down by those you trusted to care for you, but you are not alone. With us supplying your medical negligence solicitors in Ripon, a successful compensation claim starts with just a phone call.
Common Types of Medical Negligence Claims
We handle all compensation claims, including those for elective surgery negligence. While no area of medicine which is immune from negligence, some areas carry a higher risk than others.
Examples of medical negligence cases we have successfully obtained compensation for include:
Birth injuries, including cerebral palsy and Erb's palsy
Conditions such as these can have a lifetime of implications not only for the child but also for their parents. They must raise and support a child who may need ongoing medical care and never live independently.
Surgical errors, including unnecessary surgeries
Indeed, there are times when this is deliberate, such as the high-profile case of Ian Paterson. But it more often occurs with misinterpretation or misreading test results.
Prescription errors
Such as a GP prescribing medicine which interferes with something the patient is already taking or is an inappropriate dose. Additionally, a mistake from a dispensing pharmacist when filling the prescription.
Dental claims
For instance, neglecting to diagnose and treat gum disease or causing damage to nerves through a careless root canal procedure.
Medical misdiagnosis
For example, cancer misdiagnosis and delayed diagnosis.
Failing to obtain informed consent
This is an area where victims of negligence are not always aware they have rights. Every practitioner has a duty of care to ensure their patient understands the risks and potential outcomes associated with the proposed treatment, as well as knowing the risks and possible results of alternatives.
Trust in Experience
Trust in our extensive experience in successfully managing a wide variety of medical negligence claims. Because whatever the nature of your injury, it is likely to be one we have seen before.
Contact The Medical Negligence Solicitors today to arrange a free, confidential consultation with a legal advisor. We want you to have all the relevant information so that you can make the best choices, and there is no obligation for you to proceed with making a claim if you are not ready to do so.
Claiming Compensation for Medical Negligence Solicitors in Ripon
Your successful compensation claim for medical negligence begins with an initial enquiry to The Medical Negligence Experts. This chat is your opportunity to ask any questions you have about how the process works and whether you are eligible. Our trained advisors know the right questions to ask to be able to understand the circumstances around your injury. They will not bamboozle you with legal jargon, but explain things clearly so that you are confident that you are making the right decision for yourself and your family.
We specialise in medical negligence claims. Whatever the nature of your injury, it is likely that we have work with clients who have experienced something similar. Because we treat all calls in confidence, you can trust that the information you provided will be treated respectfully.
Once we have assessed your claim, we will let you know if we believe there is a high likelihood it will be successful. If so, we will agree to take your case on a no win no fee basis.
The next step is to obtain all relevant medical records to build a solid body of evidence to support your claim. It is important to be thorough at this point – we do not want to give the other party any opportunity to dispute the validity of your request for compensation.
We will request your medical records and, depending on the nature of your injury, may arrange for you to have an assessment with an independent medical expert. They can provide information to illustrate the impact your injury has had on your life and the potential for it to affect you in future.
Negotiating
When we are satisfied this body of evidence is as complete as it possibly can be, we will give it to the negligent party and negotiate a payment of compensation.
In addition to providing you with legal advice and representation, our role is to negotiate to obtain the best possible settlement. We will not settle until you receive compensation which covers not only your pain and suffering, but which addresses any lost income comma out of pocket expenses, and future costs your injury may incur such as private medical treatment.
No Win No Fee* Medical Negligence Claims in Ripon
We know there are victims of medical negligence who don't seek compensation because of concerns about affordability.
At The Medical Negligence Experts, we do not believe that anyone should struggle, which is why we offer No Win No Fee* medical negligence claims in Ripon. It may sound too good to be true, but a No Win No Fee agreement really is almost as straightforward as the name implies full stop
When you submit a claim for compensation, your expenses can include your legal fees, the costs associated with obtaining evidence and medical reports, and potentially court fees if you need to litigate your claim.
Our No Win No Fee agreements take away the need to pay anything upfront. If your application is successful the other party will pay your solicitor fees, and you will pay a success fee which is an agreed percentage of your compensation amount.
If your claim is not successful, we will waive our solicitor's fees, and any expenses will be paid for by an insurance policy. We will discuss your funding options before you commit to making a claim, to ensure you have adequate coverage. If you do not already have cover for legal expenses under your home insurance or your motor vehicle insurance policies, then we can help you set up a specialist "after the event" policy.
There is no point in spending 12 to 18 months pursuing compensation only to have to hand over your entire award in legal fees. With our No Win No Fee* agreement you have the peace of mind that claiming compensation will not cause financial damage.
Claiming Compensation on behalf of Another Person
There are occasions when the victim of medical negligence is unable to submit a request for compensation themselves and rely on someone to do it for them. This person is called a litigation friend and can be a spouse, partner, parent or guardian, close friend, or a professional like a solicitor or an accountant. They need approval from a court to act in this capacity, and we can help with any queries you have.
If a child is injured, then their parent or guardian can submit a claim on their behalf at any time until the child turns 18. At that point, they are legally an adult and able to act for themselves and have until their 21st birthday to make a claim if they wish.
The other instance where a litigation friend may act for the victim is if the claimant is a protected party. That is, they do not have the mental capacity to make legal or financial decisions. The process for claiming as a litigation friend is the same as if a claimant submitted their request for compensation themselves. Our role in both instances is to act in the best interests of the victim and do our utmost to obtain the most positive outcome.
Settling a Compensation Claim out of Court
The goal of both parties in a compensation claim is to settle out of court. Litigating a claim – that is, applying to a court for a ruling, is time-consuming and expensive. It takes control away from the claimant and the responsible party. It's the last resort if we can't come to an agreement about who's responsible or an acceptable amount of compensation.
Although we will always strive to settle out of court, we won't compromise on ensuring you receive a fair amount of compensation. If despite extensive negotiation we are unable to agree on payment, then we may advise you submit your claim to a court. Your medical negligence solicitor in Ripon will continue to negotiate during this time, and it is not unusual an agreement to be reached on the morning of the court date.
Medical Negligence Claims FAQ
We are happy to arrange a free consultation with a legal advisor who can answer any questions you have about making a claim. In the meantime, here are the answers to some of the issues we hear most often.
What is medical negligence?
When we talk about medical negligence, we do not only mean that a medical professional has failed to uphold their duty of care to you, but that you were hurt because of it. Both of these factors – damages and causation – need to exist for you to have legal grounds to claim negligence.
How does claiming compensation differ from making a complaint?
Some victims of negligence raise a complaint, others request compensation, and some do both. You do not need to have been injured to make a complaint about negligent care. What's more, it doesn't need to be done through a solicitor. You can ask for answers, and challenge the outcome of a complaint if you aren't happy with the response. A compensation claim puts a value on your pain and suffering. Additionally, it makes sure you don't suffer penalties financially either now or in the future.
If you want answers a complaint could be useful for:
the satisfaction of an apology and;
the ability to help prevent future occurrences of negligence like yours.
However, you may instead want formal acknowledgement of your mistreatment and the resources to make the best recovery. Therefore, talk to us about claiming compensation.
How long will my claim take?
The majority of claims our medical negligence solicitors in Ripon handle settle between 12 and 18 months after they begin. They can take longer if the other party won't accept responsibility and your claim goes to court. Also, if your injury leaves you with long-term medical needs you don;t yet know about. In the latter instance, as long as the other party acknowledges liability, we have options. For instance, we can ask for part of your compensation now. That way, you can access the support and treatment you need.
How much compensation will I receive?
We calculate every medical negligence claim individually, looking at the claimant's particular circumstances to put a value on it. Compensation recognises the physical pain and suffering, in short. It also covers any expenses you incur, such as lost wages or private medical treatment.
Compensation also takes into account any ongoing medical care you may require as well as lost earnings if you need to reduce your hours or take early retirement, and the implications this may have on future earnings and pension.
Talk to The Medical Negligence Experts today to find out more about whether you are eligible to claim compensation and what steps you need to take. You can fill in our online form and set up a time to speak. Or you can also phone directly on our freephone number.
*Please note that conditions apply.