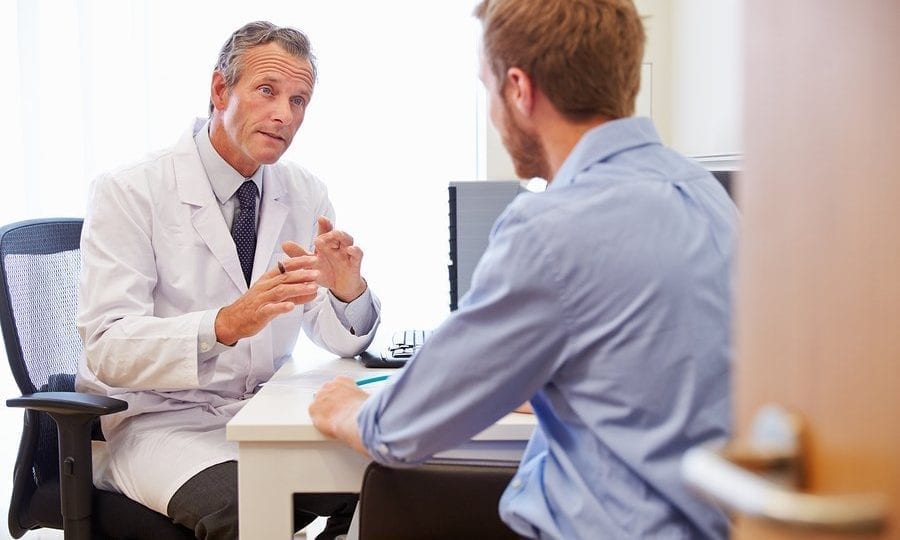 QUESTION: How do solicitors build a medical negligence case?
By robust, of course, we mean solid and qualified. To the point that a victim can feel confident going into litigation for the rights to compensation for their suffering. Because medical negligence claims need to be strong and backed up, The Medical Negligence Experts work with quality solicitors that ensure the case is robust.
Start your claim
Find out how much your claim could be worth now…
How do solicitors build a medical negligence case?
Despite the lower burden of proof, your medical negligence solicitor must still work hard to prove your claim. Since your claim involves a medical mistake, the most important evidence comes from your medical records and an independent medical expert's opinion. So you have to build a medical negligence case that's robust and solid.
Accordingly, a medical expert is charged with providing an independent assessment of the medical facts surrounding your claim. While each case is different, you can expect an expert to:
Review your medical notes, for instance.

Peer review your case, including the treatment prescribed by your clinician and any subsequent damage to your health.

Judge whether medical negligence occurs.

Ascertain whether the clinical mistake has caused you harm.

Give you at least one physical examination.

Give a clear prognosis informing you what, if any, long term effects the medical error may have on you.

Figure out what further treatment and support could be needed in the future.
Build a medical negligence case that's strong
During this time, your medical negligence solicitor may also gather witness statements. For instance, this might include statements of fact from family members, clinical staff and others present at the scene.
In short, these efforts help your solicitor:
thereby build a clear picture of what happens and;

furthermore, gather strong evidence to prove that medical negligence took place.
If you would like to chat with an expert, feel free to contact us today.
How Can We Help?
Our medical negligence claims solicitors thus take legal action to obtain compensation which helps you move forward.
This includes, for example, privately funding any rehabilitation you need. Also, you can get cover for any loss of earnings. Moreover, you can pay for things like adaptions for your home, a more suitable home. Or even specialist sporting prosthetic limbs, mobility aids, and adaptive cars.
Contact The Medical Negligence Experts today and let us start you on the path to a brighter future. For birth injury, claims on behalf of a minor, claims through legal friends for those with diminished mental capacity, trust the specialist solicitors we work with. Plus, get advice that qualifies your clinical negligence case through medical evidence.
Build a Medical Negligence Case Through Our Experience
The team of solicitors at The Medical Negligence Experts have extensive experience in representing clients seeking compensation through a claim for medical negligence. 
It is our job, above all, to negotiate and fight on your behalf for the best possible financial outcome. And we do that, moreover, by building robust medical negligence cases that win. Medical professionals and healthcare professionals alike won't stand a chance.
Even if it comes to court proceedings (of which a mere 2% do in cases against the NHS), The Medical Negligence Experts takes your case to the limit.
We understand the devastating impact implant negligence can have on our client's lives. Moreover, we'll do all we can to help you minimise the ill-effects of your injury and live to your full potential.
We support our clients by:
Investigating their situation thoroughly to ascertain whether their claim has a good chance of success. The onus is on the claimant to prove negligent care causes their injury, and it can be painful if it fails.

Collecting and organising evidence to present a solid case to the responsible care provider that supports your claim for compensation, which can also include putting you in contact with the right independent medical experts for their assessment.

Negotiating an acceptable amount of compensation based on your circumstances, and what has claimants with similar injuries to yours have received in the past.

Representing you and supporting you should your claim go to court either due to the responsible party disagreeing with the claim, or refusing to pay fair compensation.

Finding equitable ways to fund your claim. With No Win No Fee Agreements, we'll even fund it ourselves if we believe in your chances. Plus, we can unearth ways to cover any fees you might incur: via After the Event Insurance, your own insurance plans, or even through your trade union.
How our team builds a robust medical negligence case
We work with the UK's top lawyers, but we're also people with families of our own. Above all, we understand that making a medical negligence claim can be stressful for those unfamiliar with the process. It can be drawn out and complicated, but we will keep you updated – without using excessive legal or medical jargon – so you know what is going on.
Contact The Medical Negligence Experts today, and ask how we can help you.
Am I eligible?
Did you suffer a physical injury in the last three years due to someone else's negligence? If so, then the answer is Yes: you would be eligible to make a claim. So make sure you gather as much information as you can before the three-year time limit runs out.
How much could I claim?
As every injury is different, the amount of compensation differs from case to case. Various factors lead to the final figure, such as the extent of your injuries, loss of earnings & future losses and more.
How does the process work?
We understand that when making a claim it's important to know what to expect and when to expect it. Consequently, we make the process as transparent & clear as possible.
Why should you use us for anaesthetic negligence injury claims expertise?
No Win No Fee Agreement
We assess all claims on a No Win No Fee basis. As a result of that, we can determine how successful a claim is likely to be. Better still, this service is 100% free for all clients to use.
Expert Solicitors
Above all, our personal injury solicitors aim to secure the best possible outcome for you. Meanwhile, we provide expert support and knowledge every step of the way.
Personal Dedicated Solicitors
Owing to better working relationships, each client receives their own personal injury lawyer. That is to say, this expert will handle your case from start to finish. The client will receive a direct phone number and email address of the lawyer.