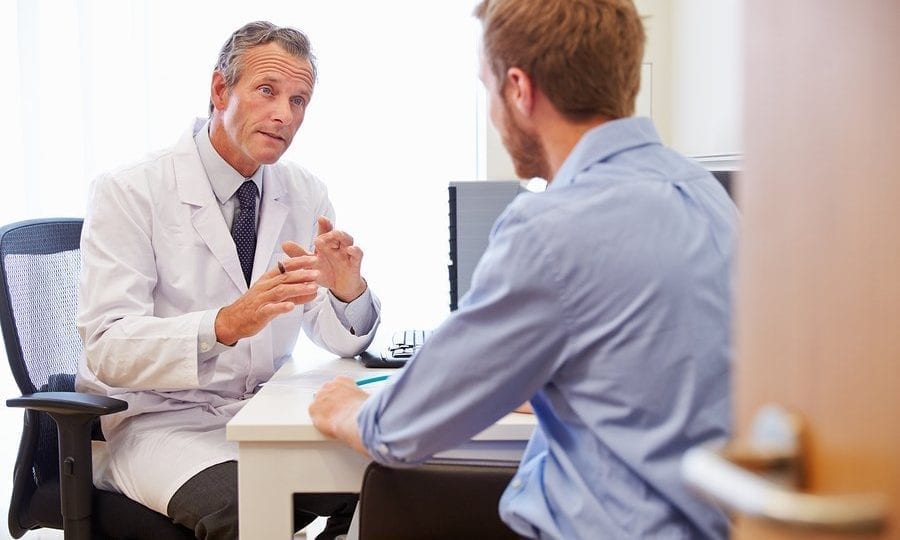 No Win No Fee Medical Negligence Solicitors in Chester
We specialise in helping victims of clinical negligence claim the compensation they deserve
Start your claim
Find out how much your claim could be worth now…
Medical Negligence Solicitors in Chester
Talk to the leading medical negligence solicitors in Chester. The Medical Negligence Experts have a strong reputation for achieving positive outcomes while delivering a high standard of service.
Millions of patients in the UK receive medical treatment every day. In nearly every instance they receive an excellent standard of care, and their treatment goes as expected. But in a small number of cases, the level of their care is insufficient, leading to injury as a result.
The Medical Negligence Experts strive to ensure that if this happens, you do not have to suffer in silence. Our team provides expert support and legal advice to help obtain the compensation you deserve. We have experience in handling all types of medical negligence claims. That's the experience we will put to good use to benefit you and your family.
We appreciate that victims of medical negligence suffer at the hands of a professional they trust. Where possible, we tailor our service to meet your specific needs. Accordingly, we keep you up-to-date on the progress of your claim without complicating things with unnecessary legal jargon.
Contact The Medical Negligence Experts today to arrange a free consultation with a legal advisor. Learn more about the process of claiming compensation and whether you can do so.
What is Medical Negligence?
Put simply, medical negligence is when a medical professional makes a mistake or is sloppy in their care. In turn, this causes you an injury. It could include any number of issues:
misinterpreting test results;
prescribing the wrong medication;
operating on the wrong body part, or;
even failing to inform you of the risks and potential outcomes of your treatment.
Medical negligence may result from a single person making a mistake. Such as a doctor neglecting to refer you to a specialist for tests. Or an organisational failing such as a decision not to carry out routine maintenance on equipment for budget-saving reasons.
But whatever the cause, there is no reason why you should have to suffer financially as well as physically. As a result, The Medical Negligence Experts can help make sure that does not happen.
Claiming Compensation for Medical Negligence in Chester
There are thousands of people who receive medical care in the UK every day.
Women have babies, dentists provide extractions and fillings, and physiotherapists help improve limited movement. We are fortunate in the UK that we can take a high standard of care for granted. The majority of the thousands are looked after, and their health is, if not improved then at least not hurt.
The experience of a small percentage of patients is, unfortunately, different. Instead of being treated with care and respect they are hurt because someone didn't do their job properly.
Medical negligence is when a medical professional, such as a doctor, dentist or carer in a nursing home, fails in their duty of care. They deliver a standard of service that is not only less than acceptable but which causes you physical harm.
Are you then expected to struggle with the financial implications of your injury? Or to simply sit back and accept that:
although someone made a mistake;
you now have to retire early with a lower pension, or;
use your savings to pay a private doctor for the treatment that should have been unnecessary?
The Medical Negligence Experts handle all types of medical negligence claims. Our lawyers specialise in this area of law and have earned a reputation for getting results while maintaining a high standard of service which focuses on our client's individual needs. Being awarded maximum compensation can have enormous benefits for your rehabilitation as well as for your future and that of your family, and we can help you achieve that.
Negotiation vs. Court for Chester medical negligence claims
So, you're ready to work with medical negligence solicitors in Chester. Therefore, when your lawyer verifies you have legal grounds to make a claim, they notify the other party of your intentions. Your lawyer will compile all the necessary evidence to prove your claim and submit this to the other party. Subsequently, the other party has four months to conduct their investigation and reply in writing.
What happens next will depend exclusively on how the defendant responds. If they admit liability, then your lawyer will negotiate the amount of compensation based on your pain and suffering and any special expenses you have incurred.
Most claims settle after some negotiation without having to go to court. While this is our goal, we will not advise you settle at the expense of receiving a fair amount of compensation. If the other party refuses to accept responsibility or make a reasonable offer, we may recommend you submit your claim to court for a judge to review and decide.
Once you agree to payment, your application is final. You simply cannot reopen your claim or request more money at a later date. It is so important, therefore, that you always talk to a lawyer before accepting any offer of compensation, particularly if that offer is unsolicited. Just as we will be fighting for your best interests, so will the opposing lawyers be fighting for their client who will seek to pay you as little as possible.
Common Types of Medical Negligence in Chester
We handle all types of medical negligence claims at The Chester Medical Negligence Experts and will introduce you to medical negligence solicitors in Chester who has the best knowledge and experience to handle your request. Moreover, it doesn't matter if you use NHS or private treatment – the claims process is the same.
It is possible to claim against doctors, nurses, dentists, mental health specialists, hospital trusts, cosmetic surgeons and any other type of medical professional who agreed to treat you. Medical Negligence Claims we handle include:
There are several ways claimants fund their applications for compensation. We will go through these during your initial consultation so that you can make the best decision to suit your circumstances.
One option is to pay for the claim yourself. The benefit is that you receive every penny of the compensation you have been paid, but the drawbacks are that you have to pay a significant sum of money upfront with no guarantee that you will receive compensation in return.
If you lose your claim, you may also be liable for paying the legal costs of the other party. Understandably, this is one of the least popular ways our clients fund their claims.
Legal Aid is only available to a small number of claimants seeking compensation for a birth injury. To qualify, the child must have received a neurological injury in utero, during labour or within the first eight weeks after their birth.
ATE Insurance
Another way to pay for legal advice and representation is through an insurance policy you already have, possibly through your home or car insurance. These types of policies are Before the Event (BTE) policies. If you don't have one, the option is to buy an After the Event (ATE) policy to cover the legal costs of making a claim.
ATE insurance policies – coupled with a Conditional Fee Agreement are the No Win No Fee* agreement. All our solicitors in Chester operate on a No Win No Fee* basis to make quality legal support available for everyone who is in need of it, not only the wealthy few who can afford to pay for it.
A No Win No Fee* claim is when your lawyer shoulders the financial risk of your application. But if you win, they get a success fee from your compensation. Before 2013, it was possible for victorious solicitors to claim their success fee from the other party. However, changes to legislation mean the successful claimant must now pay this.
This fee can be no more than 25% of your total compensation amount.
Benefits of No Win No Fee agreements
If you win with a No Win No Fee* agreement your lawyer will recover your legal expenses from the other party, and you will pay them only the agreed success fee. If you lose your claim, your solicitor will waive their legal fees, and your insurance policy will cover your opponent's legal fees should they seek to recover from you. As the formal name implies, there are conditions, namely around ensuring you disclose all relevant information and take the advice of your lawyer.
Although you do not retain your entire compensation payment with a No Win No Fee agreement, it has several significant benefits. The first is that your solicitor will only offer this type of contract if they believe your claim has a strong chance of being successful. The second is that you can trust they will do everything in their power to get maximum compensation for you because their fee depends on it.
Medical Negligence Compensation Claim FAQ
You can have a free legal consultation to find out more about how claiming compensation for medical negligence works. To help, here are the answers to a few of the most commonly asked questions we receive.
Can I claim compensation?
You may be entitled to claim compensation if you have been injured as the direct result of negligent care within the last three years. The statutory time limit applies to almost all medical negligence compensation claims. The exceptions are if you are a minor, or lack the mental ability to manage your legal and financial affairs. In these cases, you have until your 21st birthday or three years from the date you reclaim your mental capacity.
How long does a medical negligence claim take?
Unlike the three-year deadline for requesting compensation, there is no statutory processing time for finalising an application in England and Wales. The average duration is around 18 months, but it can take longer, as opposed to personal injury claims. For instance:
if the other party denies their care was negligent and believes your injury was a pre-existing illness, or;
if they refuse to pay an amount of compensation we know to be fair and reasonable.
You can also expect your claim for medical negligence to take longer if it needs to go to court. Accordingly, be it for hospital negligence, NHS trusts or whatever, court dates can take 12 months or more.
How much compensation will I receive?
Generally, we calculate compensation payments on an individual basis. There is no flat rate for a hospital-acquired illness, brain injury or delayed diagnosis, for example. That's because these affect everyone differently.
The Judicial College publishes industry guidelines that indicate ranges of how much compensation is appropriate for different types of injuries. These remain relevant through the years thanks to painstaking review and updates.
In addition to recompense for physical pain and suffering, your compensation payment includes "special damages." Special damages can include the following:
repaying the cost of any medical care or prescriptions;
travel expenses to your doctor or hospital appointments;
replacing lost income due to having to take time off work while you are recovering, and;
loss of earnings if you are no longer able to work in the same capacity as before your injury.
What happens next?
Call The Medical Negligence Experts today to arrange your free consultation with one of our team of solicitors in Chester. They look at your claim's detail before advising whether or not they believe you have grounds for a claim. Moreover, if a top legal firm with years of experience can offer a No Win No Fee* claim service.
When you're happy to proceed, your lawyer will notify the other party of your intention. Then, they start collecting the evidence necessary to prove your injury was a result of negligence. This documentation can include your medical records, a report from an independent medical expert, and reliable witness statements.
The other party has four months to respond once they have received the evidence and letter outlining your claim, then negotiation continues until they either offer an acceptable payment or a judge makes their decision.
Call The Medical Negligence Experts today, or fill on our online contact form and find out how we can help you.
*Please note that conditions apply.