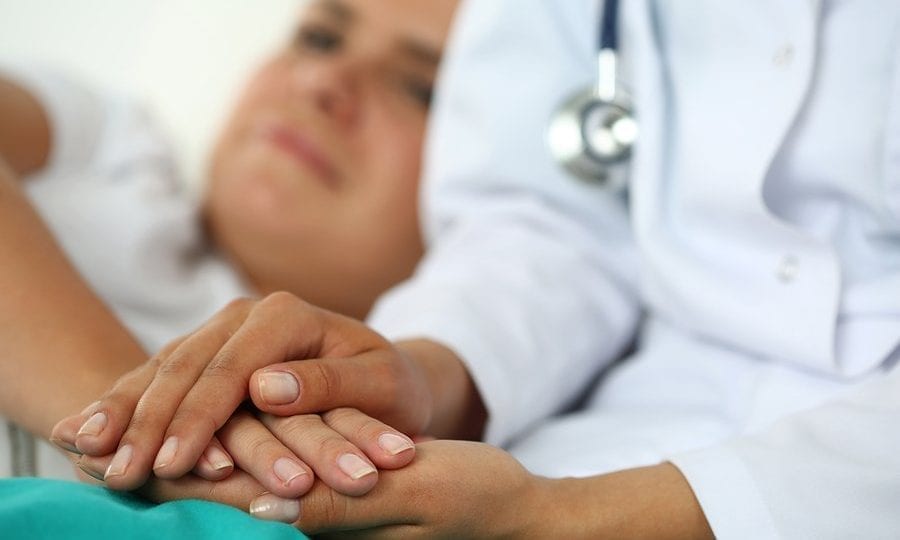 Hospital Infection Negligence Claims MRSA Infection
We specialise in helping negligence victims through hospital infection claim the compensation they deserve
Start your claim
Find out how much your claim could be worth now…
MRSA and Hospital Infection claims pertain to any aspect of your treatment or care in a hospital. While it recovers from the effects of illness or surgery, your body is especially susceptible to hospital infection. Supposedly a place of healing, it can be devastating when contracting an infection in hospital hinders your recovery. Therefore, filing an MRSA hospital infection claim might be the best way to change the derelict actions that cause them.
What is Hospital Infection Negligence?
Not every infection acquired in the hospital is due to negligence. Sometimes a hospital patient's weakened immune system is so weak that everyday germs brought in by visitors can make them ill. Some MRSA & hospital infection claims, however, result from something that was easily avoidable. Effectively, contraction only occurs when a patient receives negligent care in a facility with poor infection control mechanisms.
Hospital infection medical negligence claims for a hospital compensation judgement has several potential causes.
Improper or lax hand washing.
Reusing materials or surgical tools which are infected.
Insufficient cleaning of surfaces and facilities.
Improper disposal of infected materials.
The failure to screen patients before admission.
The two most common hospital infections contracted are MRSA and C. Difficile. Both spread through skin-to-skin contact. Contraction is not necessarily due to negligence, but hospitals have (or should have in place) strict processes to stave off infections. Accordingly, these regimes aim to reduce the rate of infection, including screening patients for MRSA before admitting them to the hospital.
The infectious bacteria lives relatively harmlessly only a person's skin. But it can find its way into a patient's body (through a surgical wound, perhaps). In turn, you become very susceptible to infection when it passes through deeper layers of the skin. It can cause blood poisoning and sepsis and can be fatal in patients who are already weak.
C. Difficile can cause extremely high temperatures and violent bouts of diarrhoea, along with dehydration and lack of appetite. These symptoms would be uncomfortable enough in an otherwise healthy person. But they can threaten a patient's life who does not have the physical reserves to fight the infection.
How Can We Help With Your MRSA Hospital Infection Claims?
Contact The Medical Negligence Experts if you believe you contracted an infection in a hospital due to hospital negligence. It is not enough to suspect you contracted the illness due to neglect; the onus is on you to prove it.
Obtaining proof might be possible. Especially if they screen you for traces of the bacteria before your hospital admission and were found to have none. You may have suffered delays in the diagnosis or treatment of your infection.
Then again, it could be possible to prove other examples of negligent care which left you susceptible. Such as inadequate changing of dressings, or poor hygiene practices.
No Win, No Fee types of claims
We offer our clients a No Win, No Fee basis agreement. It motivates our top solicitors to maximise your compensation and back up their expertise with legal advice. Accordingly, your claim for compensation gets our full attention.
After we have established you have a valid claim, we will work with you. By utilising the expertise of independent medical practitioners where necessary, we compile the evidence needed to prove your case.
To make your case succeed, we show two things:
First, that you were the victim of infection negligence.
Second, that you suffered an injury or ill-health as a result.
The proof will then go to the responsible practitioner who will carry out their investigation into your experience.
If they agree, they will make an offer of compensation. They'll base the offer on a summary of the loss of earnings and any extra expenses you incur through their negligence. But the defendant can also take a different path.
For instance, they do not agree your suffering is due to negligent care.
Or, they acknowledge your care was substandard but not that it is the cause of your illness or injury.
We will submit your claim to court for their ruling if either of these happens.
There is a strict time limit for submitting a compensation claim for MRSA negligence to the court. In essence, contact the team at The Medical Negligence Experts today.
Other Hospital Acquired Infection Claims
The medical negligence solicitors we work with obtain compensation claims in a variety of ways to help you move forward with your life. Law firms The Medical Negligence Experts trust also work in areas beyond where MRSA and general hospital infections occur.
Our work extends to damage payments that can assist your life after injury via medical negligence. Some examples involving medical professional include these listed below.
Privately funded rehabilitation is a new cost you'll incur.
The loss of earnings is a good example.
Adaptations for your home or a move to somewhere more suited to your needs.
Specialist prosthetic limbs, mobility aids and adapted cars.
Below are links to the hospital malpractice claims we can assist you with
We never anticipate when entrusting our health to the expertise of the medical profession that the result will be amputation. However, this devastating outcome is all too real for clients who turn to us for help claiming compensation. We're there to help them with all types of infection claims, and we do in cases where negligence can be proven.
Unfortunately, mistakes in the use of anaesthetic for surgery and treatment do happen, leading to patients suffering unnecessary pain and injury.
When doctors identify blood clots quickly and treat them accordingly, the result is usually little to no lasting damage. Leave a blood clot without proper treatment, however, and they can lead to serious illness and death.
Bedsores, pressure sores or pressure ulcers form when an area of the body receives pressure for an extensive period of time. As a result, blood flow decreases that prevents nutrients and oxygen reaching the living tissue.
A healthcare provider's failure to administer medication create devastating effects on patients. Failure to administer the correct medication at the right time can even, in rare instances, lead to a patient's death.
Inadequate treatment is effectively a substandard level of care due to human error or ineffective processes. In short, the Medical Negligence Experts help you if you're a victim of inadequate or unethical treatment.
You might see multiple healthcare professionals in your lifetime or even during the course of recovery from injury/illness. So when medical records and test results disappear, it can affect your personal long-term healthcare management.
Some other hospital claims we help with
Clostridium Difficile Claims.

Methicillin-resistant staphylococcus aureus claims.