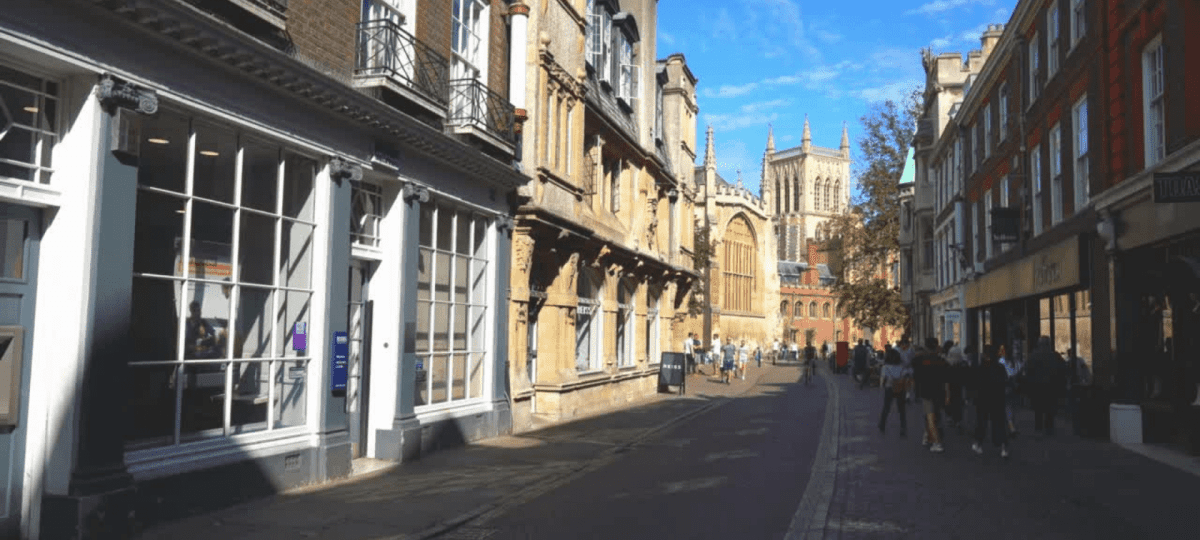 Expert Medical Negligence Solicitors In Cambridge
We specialise in helping victims of clinical negligence claim the compensation they deserve. For Cambridge medical negligence expertise, turn to The Medical Negligence Experts today.
Start your claim
Find out how much your claim could be worth now…
Medical Negligence Solicitors in Cambridge
We are work with the leading teams of medical negligence solicitors in Cambridge because we get results. Our clients reach out to us when they are feeling hurt and vulnerable. In short, their trust is broken by medical professionals who don't uphold their duty of care. We provide advice that supports you as you seek retribution for your injury and the compensation you deserve.
A compensation claim is not something people undertake lightly. It is a long and, at times, complicated process that can be in your life for 18 months or more. At The Medical Negligence Experts, our goal is to obtain the maximum compensation you deserve in the least possible time.
Moreover, to do so with as minimal disruption to your recovery and rehabilitation as possible. We recognise that you have already been through a traumatic time. As a result, we do all we can to ease the process of claiming payment for the damage you sustain.
Talk to The Medical Negligence Experts if you or a family member suffers injury from a medical professional's negligent care.
Claiming Compensation for Medical Negligence in Cambridge
Some people would have you believe that claiming compensation is a simple matter of filling in a form or sending a letter and waiting for the money to come rolling in, but it is not. Claimants need to prove that it was the other party's negligence that directly harms them. Additionally, their injury or illness isn't the result of an existing condition or simply bad luck. This is where it pays to have an experienced medical negligence lawyer in Cambridge on your side.
As our name implies, The Medical Negligence Experts are specialists in this branch of personal injury law. Our clients work with lawyers who have experience of successfully handling their particular type of claim. We will thoroughly investigate the circumstances around your injury. In turn, we'll use the best evidence that builds a strong claim for compensation. Accordingly, we won't cut corners that could cost you compensation money further down the line.
Our clients reach for our support to gain retribution for unfair treatment. Compensation is a practical and legal way of recognising your pain and suffering. The money gives you access to the best resources to help with your recovery and rehabilitation.
In turn, this allows you to move forward from your injury and live a happy and rewarding life. One, we might add, without having to wait on lengthy NHS queues or take excessive time off work.
Common Types of Medical Negligence Claims
Our clinical negligence lawyers in Cambridge handle all types of medical negligence claims. It doesn't matter if you have:
seen a private doctor or been treated on the NHS, or;
if you had necessary or elective surgery.
We can also help if you have been hurt by your dentist, GP, midwife, care home worker. Or any other medical professional you trust to help improve your health rather than harm it.
Some of the most common types of medical negligence claims include:
Every compensation claim we handle is unique because each has a separate individual at its centre. The way we work about finding the right support for our clients as well as obtaining compensation for them.
Compensation gives you the means to help you get your life back on track. We do whatever we can to help you achieve this, with the support addressing your short and long term needs.
Hiring a lawyer privately can cost thousands of pounds upfront. Moreover, there is no guarantee you will receive any compensation at the end of it. In fact, if you lose, you may find yourself paying both your legal costs and those of your opponent. The expense can put legal support out of reach of those who need it most, and that's just not fair.
At The Medical Negligence Experts, we believe that everyone who needs it should have access to quality legal representation. That's why our network of Cambridge medical negligence solicitors offer to work under a No Win No Fee Agreement.
No Win No Fee* agreements, or Conditional Fee Agreements (CFA), remove the need to pay any legal fees in advance.
In essence, your solicitor won't proceed with your claim unless there's a good (usually above 60%) chance of winning. Incidentally, this is usually the case of No Win No Fee claims, as well. Because your lawyer is taking the financial risk on themselves.
Success Fees and After The Event Insurance
If your claim is successful, then your opponent will pay your legal costs. This includes any additional costs, such as paying for an independent medical expert's report or court costs.
In the event of winning, you'll pay your solicitor a "success fee," as well. This is a percentage of your total compensation amount that you agree at the start of your claim. Moreover, there are no hidden costs or nasty surprises.
It is normal that the losing party pays the court costs and any legal expenses of their opponent. In essence, even if your lawyer waives their fees if you lose, you might pay the other party's legal costs.
To protect you from financial risk in this eventuality, most clients either use insurance. You may already have insurance cover as part of an existing house or motoring policy as well. But, if not, After the Event insurance cover is simple to organise, and we can help you do so.
Claiming Compensation on Behalf of Someone Else
Our network of Cambridge medical negligence lawyers frequently represents clients requesting compensation for a family member or close friend. These people are called "litigation friends," and they can submit a request for damages. Particularly if the victim is a minor or does not have the legal capacity to manage their affairs themselves.
Medical Negligence Cases in Cambridge FAQ
You may have a dozen questions for which you need answers. We have listed replies to some of the more common questions we hear below. But please call to find out more about how a claim could work for you through our network of expert medical negligence solicitors.
Can I make a claim?
It comes down to if you have a genuine injury and it can be proven someone else was to blame. Your medical negligence solicitors in Cambridge will also check:
when your injury occurs, or;
when you became aware that it was caused by negligence
They do this because there is a three-year time limit to raise a compensation claim.
How long will it take?
The average time it takes for a claim to be resolved is around 18 months to two years. It can be longer if there is a disagreement over who was responsible or how much compensation you deserve.
Or if the long-term effects of your injury are unclear and you are likely to need lifetime support and care. In the latter instance, as long as the other party admits liability, we can apply for an interim compensation payment. In short, this can prevent you from struggling financially while you are recovering.
How much compensation will I get?
There is no definitive early answer to this question. But your lawyer in Cambridge can give you a good indication of what they believe you deserve. To ensure you have airtight clinical negligence claims, we'll know more once they:
investigate the details of your injury and;
the impact it has had on your life.
Your compensation calculation will include payments:
in recognition of physical pain and suffering, as well as;
recovery of the money you spend as the result of your accident;
including medical treatment and loss of earnings.
What kind of cases are we talking about here?
TMNE's network of Legal 500 firms in the Cambridge area deals with a host of claims for medical negligence. We work with firms authorised and regulated by the Solicitors Regulation Authority. Read the solicitors reviews of top medical negligence firms in Cambridge.
Injury claims, claims against NHS and private practices, spinal injury, hospital negligence, birth injury and even dental negligence fall within the purview of the clinical negligence solicitors we can reach out to on your behalf.
The best way to answer all your questions is to arrange for a consultation with a legal professional. There is no charge, and you are under no obligation to start a claim. A call to The Medical Negligence Experts will give you the information you need to decide whether claiming compensation is the right move for you.
*conditions apply