Former Lancaster Surgeon Peter Duffy Publishes Book on NHS Experience
September 4, 2019
Former doctor Peter Duffy, a surgeon by trade, made waves when he blew the whistle on medical negligence allegations within the NHS. His book, "Whistle in the Wind: Life, Death, Detriment, and Dismissal in the NHS" is opening the eyes of many on:
what exactly has been going on in the NHS and;
why it is consequently in need of reform.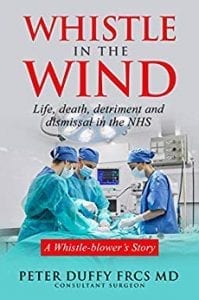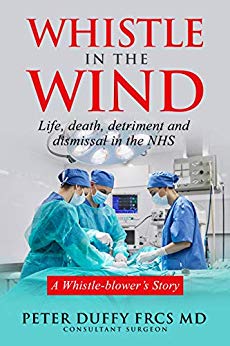 His book has held such esteem that it was recently mentioned in the House of Commons and can be purchased and read for yourselves via Amazon.
It tells the story of his 35 years' worth of experience working for the NHS and charts his career from the time he was an auxiliary nurse and a new operating theatre orderly right up to his position as a senior consultant surgeon and head of his department. During those years, he witnessed negligence within the NHS, and in his book describes it all in full detail.
It all stems from Duffy blowing the whistle on the NHS in 2015. Back then, Dr Duffy describes:
multiple near-misses;
avoidable death;
cover-up cases, and;
surgical risks doctors take (presumably still to this day).
In 2015, he took special note of his findings, reporting to the Care Quality Commission.
This was not done lightly, as Peter Duffy surgeon would hang in the balance. In his words, his professional career is in ruins, and his relationships on the brink due to his actions. He endures labels as a racist and worse because of his concerns about the Royal Lancaster Infirmary. Yet in the end, Duffy took home a £102,000 pay-out after taking his case to an employment tribunal in Manchester.
Some of the cases of negligence Mr Duffy states during his time include missed cancer diagnoses right up to malpractice. A patient, he states, nearly became a victim to an incorrect surgery before he corrected the matter. The patient would have had the wrong kidney removed.
What Peter Duffy surgeon describes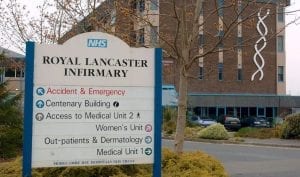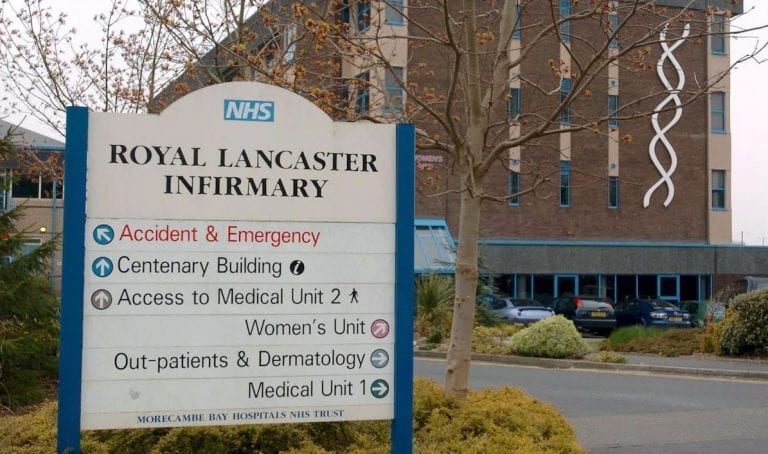 Other incidents Mr Duffy describes occurring in the NHS include an incorrect diagnosis, where the patient wrongly had a testicle removed. Avoidable deaths, incorrect surgeries, and more have been allegedly occurring in the NHS. Consequently, his career has taken a major blow because he dared to report the issues he saw.
His career in the UK came to a halt over this, as well as an alleged 10-year campaign of malicious (and false) allegations. He now works in the Isle of Man, which has its own healthcare system separate from the NHS).
What Mr Peter Duffy's story highlights are the issue of medical negligence. The NHS is not exempt, and in fact, likely has deeper seeded issues due to lack of funding. England especially has been accused of underfunding its NHS, in opposition to Scotland, and the cracks are starting to show.
Consider all those who:
experience a misdiagnosis;
suffer from the wrong surgery;
believes their loved one died due to negligence and;
so much more.
These people need to contact a medical negligence lawyer today to see if they have a case. The NHS will only work to improve internally when these negligent errors:
cease and;
are not subsequently subject to cover up.
For help seeking compensation regarding your experience within the NHS, please contact us today. Our experts are on hand to guide you through the process. So it is whether you're seeking compensation for a misdiagnosis, an injury during a hospital stay, or another type of negligence.
Header Image Souce: The Telegraph