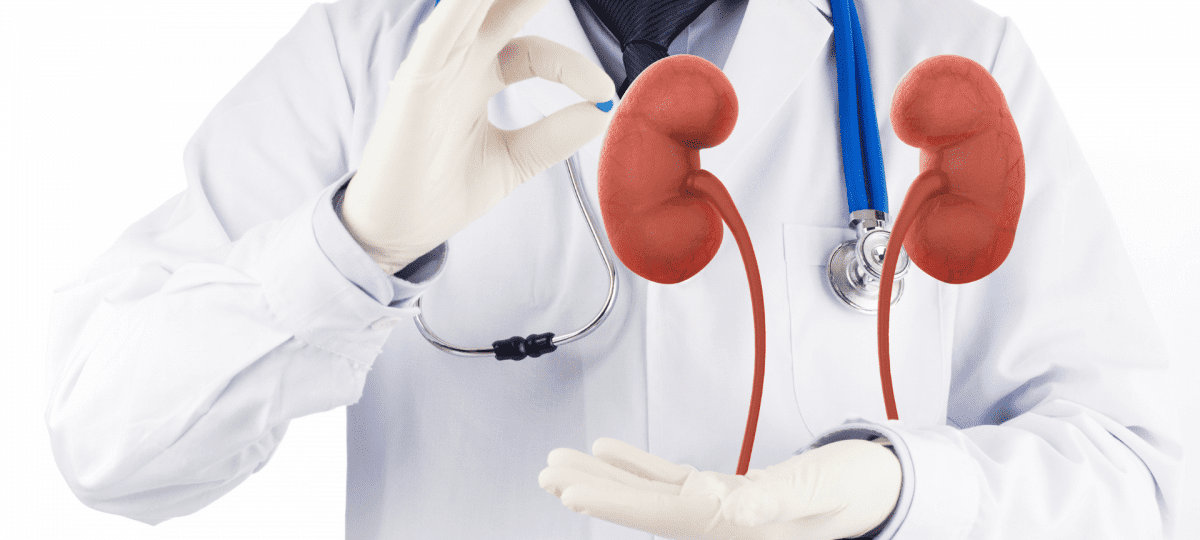 Experts in Urology Negligence Compensation Claims
We specialise in helping victims of urology negligence compensation claims get what they deserve.
Start your claim
Find out how much your claim could be worth now…
Urology Negligence Compensation Claims
We're specialists in urology negligence compensation claims. It's a urologist you'll trust to treat and care for you if your:
kidneys fail;
receive a bladder, prostate or testicular cancer diagnosis, or;
you suffer adverse effects from a failed vasectomy.
Most of the professionals providing treatment and nursing care do so to the best of their ability. Thus allowing patients to recover as we'd reasonably expect. Unfortunately, even the most conscientious clinicians can fall short, leaving patients to suffer as a result.
Fill our enquiry form out today if you suffer an injury due to negligent treatment in urology. Find out whether you can claim compensation. We work on a No Win No Fee basis in England and Wales on negligent urological treatment claims. Moreover, we're authorised and regulated by the Solicitors Regulation Authority (SRA).
What is Urology Negligence?
A urologist specialises in treating conditions relating to the urinary tract. In essence, the bladder, kidneys, urethra and ureter, as well as the male reproductive system. Referral of patients to a urologist by their GP when they start showing concerning symptoms. It's the urologist's role to investigate these thoroughly to:
determine the cause;
assess the suitability of the different treatments, and;
treat their patient to a professional standard, if not a superior one.
Negligence is when the standard of care a patient receives falls short. Not only of expectations but of what is acceptable. If harm comes to the patient via negligent care they may be able to claim compensation for damages. Examples of urology negligence can include:
Surgical errors that cause incontinence, nerve damage, or impotence;
Failure in vasectomy procedure;
Misdiagnosis or delayed diagnosis, including diagnosing prostate cancer, bladder cancer, and testicular cancer;
Errors during circumcision, such as removing too little or too much foreskin;
Perforation in the bladder;
Infection due to inadequate post-surgical care;
Failing to treat kidney stones.
Case Study for Urology Negligence Compensation Claims #1
The Medical Negligence Experts help clients who have suffered due to clinical errors, including urology negligence. A case study features a man who experienced pain, bruising and bleeding of his penis after sex. Ultimately, NHS Direct advised him to see his GP the following day. The GP prescribed antibiotics, misdiagnosing his fractured penis as an infection.
Days later, the man again sought medical care, that his condition got a proper diagnosis. However, it was too late for corrective surgery: he has limited use of his penis.
Case Study for Urology Negligence Compensation Claims #2
Another example of urology negligence relates to a woman referred to a urologist for treatment of a kidney stone. Her urologist advised that it would pass naturally and sent her home.
Several weeks later she went to A&E where it was found the stone was cutting off the urethral junction and causing renal colic. The woman visited her urologist nine times in the next ten months, each time suffering from a urinary tract infection.
14-months after her the diagnosis of her kidney stone she started suffering unbearable pain and went to A&E where a scan showed her kidney stone had grown and the flow to her ureter was completely blocked. She got painkillers and a referral to a urologist, which she did. Her consulting urologist was unable to perform the necessary surgical treatment. So he made a referral to another surgeon, but not for over a month.
While she was waiting for her surgery, the woman went to the hospital with systemic sepsis. As a result, she spent nearly 16 weeks in the hospital. Additionally, there was amputation of part of nearly every finger and toe.
Subsequently, she sues for compensation successfully. The case states that her urologist had been negligent by not referring her for surgery immediately, nearly 18 months prior. A substantial sum in damages as compensation.
How can we help?
In cases of medical negligence, the claimant must prove the inadequate care causes their illness or injury. In addition, they suffer unnecessarily as a result.
Building a successful compensation claim can take several months. Therefore, we advise clients to seek legal advice at the earliest opportunity. You might not even be certain yet if you'll pursue a claim for compensation. Regardless, do yourself a favour by starting with the right advice.
For your claim to be valid, you'll need to demonstrate that your urology negligence is thus:
The medical professional has a duty of care towards you. They agree to this when they treat you as their patient.
That medical professional didn't meet an acceptable standard of care. Which we can determine by looking at the care provided by other professionals and hospitals.
Your injury or illness is due to this negligence.
You suffer physical, psychological, or financial damage as a result.
Medical negligence can occur whether your treatment was provided by the NHS or you paid a private practitioner. If you suffer harm from a medical error, The Medical Negligence Experts help you obtain the compensation you deserve.
Urology Negligence Compensation Claim FAQ
Below are some FAQs people ask when they first get in touch regarding financial losses and more about urology negligence. If we haven't answered your question, or you want more information about the process for claiming compensation and what your options are, please contact us to arrange a free, no-obligation conversation with an expert.
Can I make a urology compensation claim?
The first step in a successful compensation case is to determine whether you have grounds for a claim. We do this by:
talking to you about your experience;
examining your medical records and;
where appropriate, consulting an independent medical expert.
We will look at the four criteria outlined above to determine whether you have legal grounds to make a claim. If so, and you want to proceed, we'll act as your advocate and represent your best interests.
How long do urology negligence claims take?
The average processing time for most medical negligence claims is between 18 months and two years. Claims can take longer to resolve if there is a dispute over liability or an appropriate amount of compensation. Also, if the claim needs submission to the court for a resolution.
Will I have to go to court for my urology claim?
In short: it's highly unlikely your claim will go to court. We certainly do everything we can to prevent this as court proceedings can extend the processing time of a claim. NHS figures show that 98% of all negligence claims find a resolution out of court.
The figure's similar for private practitioner claims, so there's a chance you'll have to go to court.
While our goal is to obtain maximum compensation quickly, your best interests come first. The other party may refuse to admit responsibility even though we can prove negligence. Or, if they won't agree to a fair amount of compensation, we may recommend you submit your claim to court. This must happen within three years of your injury.
The defendant can make an offer to settle up until the morning of the hearing. We'll continue to do what we can to secure a satisfactory out-of-court settlement until the last minute.
Is there a time limit for making a urology compensation claim?
Most clinical negligence claims are only valid within three years of the date of the negligent act. It may be that you are not immediately aware that your injury is a result of negligent care. In which case your solicitor could argue that the three years started from this time.
So it's always better to seek expert advice as soon as possible. Even if you suffer life-changing injuries from urology negligence, if that three-year statute passes, you won't receive compensation.
If a urological negligence victim is a child, then they have until their 21st birthday to make a claim. Alternatively, their parents can start a claim on their behalf any time up until their 18th birthday.
How much compensation will I receive?
It's difficult to give an accurate estimate of how much compensation you get for a urology claim initially. Your lawyer must research your injury and the acts leading to it.
Judicial College guidelines help determine amounts of compensation for personal injury and clinical negligence. These guidelines are regularly under review to make sure they are still relevant.
Personal factors are also a consideration. For example, a young man with no children who suffers impotence due to urology negligence. He can expect to receive more than a middle-aged man with children who experiences the same fate.
How can I fund my urology compensation claim?
Hiring a lawyer can be expensive, particularly knowing that your compensation claim could take two years to process. At The Medical Negligence Experts, we believe that everyone should be able to have top quality legal representation, which is why all our medical negligence lawyers work with No Win No Fee* agreements.
A No Win No Fee* urology claim is almost as simple as its name suggests. You may pay the defendant's legal fees, through ATE insurance, which we can help with. We regularly help clients arrange a No Win No Fee After the Event policy at the start of your claim.
The losing party pays your legal costs if you win: you pay us a success fee (agreed percentage of compensation). Standard fees for successful claims are 25% of the compensation you receive. We'll discuss it at the start of your claim, you'll have all the relevant facts before you decide.
Do I have to tell the other party I am claiming compensation?
You don't need to let the other party know that you intend to claim compensation: that's your choice. We do this by sending them a letter when you notify us you are ready to start the claim process. If you also make a complaint to the NHS, you can share your intentions when you deal with them. But should the process be too uncomfortable, we'd be happy to take it on with you.
It can take several weeks to gather the evidence required to support your claim of injury (damages) and negligence (causation). This proof will include:
your medical notes;
a statement from you about the circumstances of your care and negligence;
any relevant witness statements, and;
an assessment report from an independent medical expert summarising both injury and the negligent care causing it.
Once they receive this, the defendant has four months to investigate and prepare their reply.
The Medical Negligence Experts offer quality legal service via collaboration. We also provide a high standard of customer service. Our clients are not "cases" but people with real lives adversely affected through no fault of their own. We can help you obtain the payment you deserve, and that will help you recover and move forward.
Take the first step in your successful claim for compensation and contact the team at The Medical Negligence Experts today.