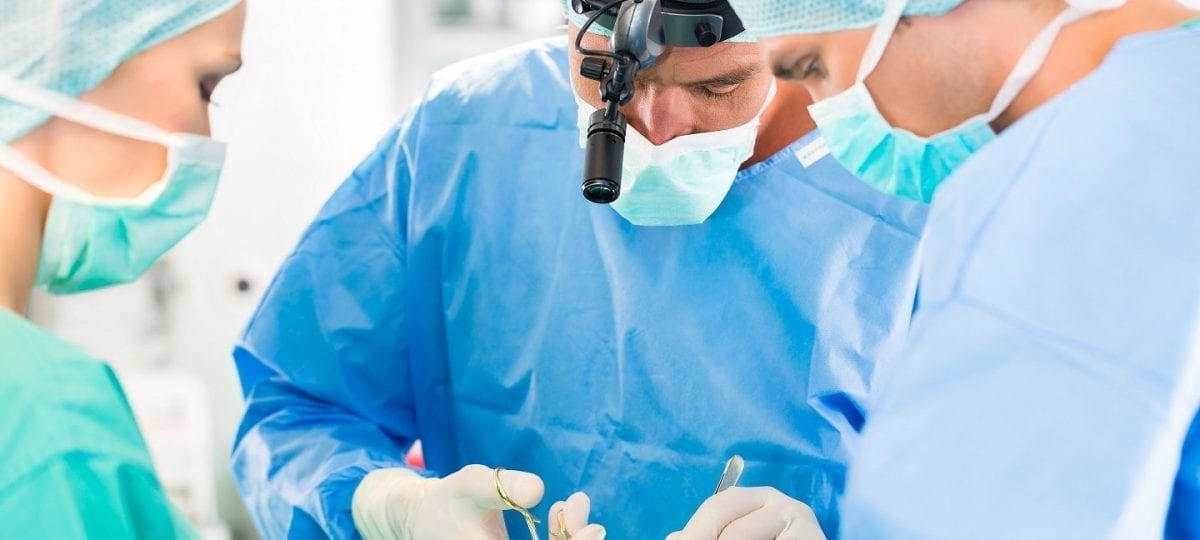 Tissue Damage Claims
We specialise in helping victims of tissue damage claim the compensation they deserve
Start your claim
Find out how much your claim could be worth now…
Tissue Damage Claims Expertise
Have you suffered tissue or muscle damage as a result of medical negligence? Injuries are already difficult, but imagine putting your health in the hands of a medical professional. Yet, you suffer further injury or illness, leading to tissue damage claims?
Indeed, that can be both physically and emotionally devastating. Therefore, if you believe an avoidable mistake caused your injury, let The Medical Negligence Experts help you.
What is Soft Tissue Injury Claims?
Muscles, tendons and ligaments work together to allow mobility. When these soft tissues suffer damage, it can cause pain, in short. As well as trouble carrying out everyday activities like walking and eating. Tissue damage, in fact, isn't an uncommon injury – there's a variety of ways to suffer a soft tissue injury.
For instance, playing sports;
Falling down a flight of stairs, or;
Even being in a car accident.
But when it happens due to an avoidable error on behalf of a medical practitioner, it can be medical negligence.
Examples of tissue damage caused by medical negligence can include:
Inadequate care and treatment of bedsores;
Poor use of cannula allowing medication to spread into the tissue surrounding the vein;
Ligament or tendon damage when moving a patient incorrectly.
For your soft tissue damage claim to be successful, you must show that:
the responsible professional had a duty of care toward you;
their negligent care causes your injury.
Proving you suffer tissue damage is usually a simple matter of referring to your medical records, in essence. But demonstrating that the injury arose from negligence is not as straightforward. Therefore, you will benefit from the help of The Medical Negligence Experts.
How Can We Help?
It is important to find the right lawyer when you consider making a claim for compensation due to medical negligence. Your solicitor should:
treat you as an individual;
listen to you respectfully and;
ask pertinent questions regarding your circumstances, and;
keep you up-to-date (sans excessive legal and medical jargon) of the progress of your case.
Obtaining advice from The Medical Negligence Experts as early as possible changes the game for your case. In summary, it gives you the information you need to make a reasonable decision about how best to proceed.
We'll examine your case and determine whether your claim has a high chance of being successful. Then we compile the evidence necessary to prove that you receive negligent care and suffer as the result. In short, we can then act as your advocate until your claim closes.
General damages
If you make a claim for a soft tissue injury, we can help you reclaim several types of compensation for general damages. Working on a No Win No Fee claim basis, these general damages tackle pain and suffering issues, much like personal injury claims for financial losses.
For instance, road traffic accidents would fall under personal injury.
Special damages
We can also help you reclaim several types of compensation for special damages. These can include brand new travel expenses and medical expenses, not to mention the loss of earnings from these types of injuries.
What we'll do for you
Regarding soft tissue injury compensation, The Medical Negligence Experts will:
champion your rights;
fight for fair and appropriate compensation that allows you to access treatments that can improve your condition quickly;
all without having to wait in lengthy NHS queues.
Why should you suffer financially as well as physically thanks to someone else's error?
There is a time limit for making a medical negligence compensation claim. In addition, there are months of research and negotiation to undertake before you can submit your claim to court. In brief: the faster we obtain the necessary evidence, the smoother the process will be. That's why we always advise clients to seek legal advice as early as possible.
Contact The Medical Negligence Experts today and ask how we can help you with your medical compensation claim.
Tissue Damage Claims for Compensation
Tissue damage compensation claims solicitors work to get you the compensation sum that you need to care for your child now, and money necessary to continue care throughout their life. This compensation is legal and financial recognition of inadequate medical treatment. In addition, it recognises the funding you need to pay for superior support and care.
How Is Compensation Calculated?
Compensation is calculated based on the severity of the symptoms, and the expected cost of care. The funds your child will receive over their lifetime will take into consideration the cost of:
Advanced medical care, including physiotherapy, occupational therapy, speech and language therapy, and more.
Earnings lost by parents who reduce or stop working to become a full-time carer.
Mobility aids and renovation costs to make the home suitable for the child's needs.
Special education costs to help those coping with a learning difficulty.
And More.
The investigation period when making a birth or hospital negligence claim that resulted in CP needs to be extensive so that the carers and the victim can be fully supported financially. This is the best way to give a child who suffers from CP as full and enjoyable a life as possible.
How Long Does a Tissue Damage Compensation Claim Take to Process? 
These claims take a lot longer to process, in general. But as the victim is often an infant you don't need to worry about the typical 3-year limit. You can make a claim on behalf of your child, or your child can make the claim themselves, up until they are 21 years old. You shouldn't wait this long, of course, because you can fight for an interim payment which will help you cover costs during the extensive investigative stage.
Generally speaking, tissue damage negligence claims will take at least five years. This is to ensure that the compensation asked for is sufficient to cover the costs of care and loss of earnings for the carer. This step can only be done once the full extent of the damage can be determined.
How Are Compensation Payments Made for Tissue Damage Claims? 
Our tissue damage solicitors will work to get you interim payment, which will help cover costs before the final payment will be made. Typically, however, the compensation sum is paid out with a portion made in a lump sum, and the rest followed in instalments (which are adjusted to match inflation as the years go back). This is to provide for the victim throughout their life.
This money is paid into a trust, which can then be managed by the carer or other party depending on who the Court of Protection authorises access.
What is the Process for Claiming Compensation for Tissue Damage?
The process is the same as any medical negligence claim. To begin, four criteria must be met to prove negligence occurred:
The patient received negligent care
This negligence caused direct harm to you or your baby.
Other medical professionals agree the care you received was substandard. In other words, no other medical professional or institution would have done what you experienced.
The compensation claim is made before the child turns 21. You can do this as their guardian before they turn 18.
In order to not take on the high costs of care, both for therapy and the mobility aids, it is wise to start the compensation claim as soon as possible. The best-case scenario is that you are awarded an interim payment to cover the costs while an investigation takes place, during which time the full depth of damage caused to your child is assessed so that an accurate compensation sum can be agreed to.
Your solicitor, after taking on your case, will investigate for you as well as notify the defendant, or the person you are making a claim against. Once the investigation is finished, they will then negotiate a compensation sum. If an agreement cannot be made out of court, though rare, the matter will be brought to the court of law and settled there.
Starting Your Compensation Claim for Tissue Damage
If you or a loved one suffers tissue damage and believe you have a case for compensation, get in touch with us today. We have a pool of experienced solicitors that know tissue damage negligence claims. Accordingly, we'll help you get through this difficult period. Though the claim itself can take years to fully process, we will be with you every step of the way.
Our goal is to make the entire process as transparent as possible, and with our No Win No Fee* agreement and After the Event insurance, you can rest easy knowing that if your claim does not go through you won't be out thousands if not more in legal fees.
No Win No Fee 
Our No Win No Fee agreement means that if we believe that your case is solid, we will take you on as a client without you needing to pay us upfront. If we win your case, our legal fees will be paid by the defendant and the success fee will be taken from the compensation award.
If we do not win, you don't owe us anything, and with After the Event insurance, you will be covered for other legal expenses. We will work with you to choose the right insurance so that you never have to pay massive sums out of pocket.
Get in Touch With Us Today
If you suffered at the hands of negligence and your baby has paid the price, it's time to get in touch with The Medical Negligence Experts today. We work with the best medical negligence solicitors in the country. Moreover, we'll be happy to advise you in a free phone call consultation and represent you so that you can get the compensation you need to care for your child throughout their lives.
Alternatively, do you need a personal injury solicitor instead of a medical negligence lawyer? Our friends at The Compensation Experts can help with that.