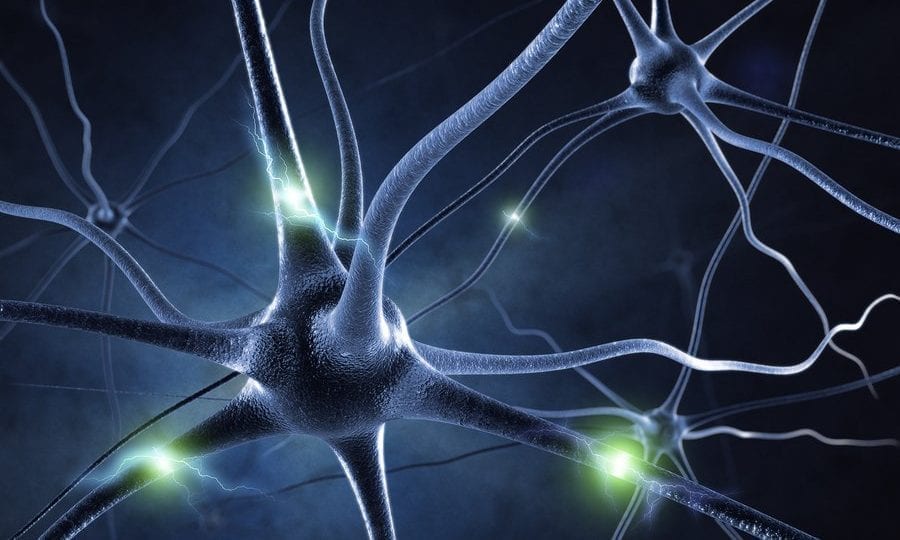 Experts in Nerve Injury Negligence Claims
We specialise in helping victims of nerve injury negligence claims get the compensation they deserve. We work with specialists in Nerve Injury Negligence Claims, so enquire today!
Start your claim
Find out how much your claim could be worth now…
Nerve Injury Negligence Claims & Medical Accidents
Experiencing nerve damage through medical negligence is tough. Not only have you lost sensation and possibly suffered ongoing pain or paralysis, but the knowledge that it resulted from an avoidable error makes it doubly difficult to handle. If you need to make nerve injury negligence claims, contact The Medical Claims Experts.
We turn to a medical negligence team equipped to ensure compensatory damages caused by medical professionals. For surgical procedures and more, TMNE will assist your nerve injury negligence claims.
What is Nerve Injury Negligence?
Sometimes nerve injury can occur even when all reasonable precautions have been taken to avoid it. The complexity and delicacy of contemporary surgery can mean that a surgeon may be working less than millimetres away from delicate nerve endings.
You can be eligible to make nerve injury claims when negligence occurs. Particularly when avoidable errors damage neurones and the nerves cease to function correctly. Effects of nerve damage can include:
Tingling and numbness in hands and feet;
Loss of sense, such as feeling or sight;
Weakened muscles, and;
The feeling of burning, or shooting pains.
Negligent nerve damage can be the result of:
Mistakenly cutting a nerve during surgery;
Putting inappropriate pressure on a nerve for an extended period of time;
Injuries during birth, and;
Poorly administering of injections.
These minuscule parts of the body carry an enormous responsibility as they transmit electric impulses to the spinal cord or brain, allowing your body to move and feel. Sensory neurones let you experience temperature, taste, and sound.
Relay neurones and motor neurones manage the messages from your central nervous system to various parts of your body, like your hands and feet, which enables you to move. With damages, the results can be life-changing.
What TMNE does with nerve injury negligence claims
The Medical Negligence Experts are lawyers who handle medical negligence claims on a daily basis. We specialise in helping clients obtain compensation for clinical negligence, by finding out whether they have a case and then maximising how much compensation if you suffer nerve damage they can receive.
We know how daunting starting the process can be, above all. Especially if you are still dealing with the physical and emotional effects of medical mistreatment.
The process of starting nerve damage claims is not straightforward, but we will do our best to make it a stress-free one for you. The first stage is to ascertain whether you have a valid reason to lodge nerve damage compensation claims and to then go from there. To do this, your nerve injury negligence claims solicitor needs to be able to prove two things.
1. That you were the victim of negligence
Moreover, your nerve damage results from an action which was completely avoidable. We mentioned earlier that not all nerve damage is due to negligence. Some procedures come with a risk of nerve damage, but this should always be clearly explained to patients, so they can make an informed consent.
2. That the negligence causes you injury or harm
This one can be difficult, especially if the damage occurred recently and doctors are still determining the extent of the effects. The extent of your injury can affect how much compensation for nerve damage you receive.
There is a time limit for bringing a medical compensation claim to court. Most conclude before that becomes necessary. However, the gathering of evidence, negotiation, and defendant's investigation all take time. As a rule of thumb, the more complex your condition, the longer the process of making nerve injury claims will be.
Contact The Medical Negligence Experts today for a no-obligation consultation. We will be able to answer your questions about what to expect should you proceed to go ahead with your nerve damage compensation claims.
Understanding Medical Negligence Claims
To appreciate how compensation claims work, consider amputation claims, which our lawyers also specialise in. For example, NHS figures show that between 5,000 and 6,000 amputations occur in the UK each year. Indeed, most relate to progressive conditions such as diabetes, but some stem from medical negligence.
The Medical Negligence Experts understand that your situation may appear similar to another person on paper. But claims aren't made on paper: they're made on the basis of the people victimised by the negligent behaviour. The fact is, every patient is unique in the way their lives change as a result:
in the nature of their rehabilitation;
their support network, and;
in how they approach their changed situation.
Expertise in Nerve Injury Negligence Claims
If you believe you suffer, nerve injury negligence claims might be in order. Contact The Compensation Experts. Our agents can talk to you about your situation and let you know whether you may deserve compensation payments.
Many of our clients opt for our No Win No Fee* agreement, in fact. Cases tried on a no win no fee basis mean that you don't have an expensive legal bill upfront. But it also takes away the risk of you being liable for any fees should your claim be unsuccessful. That's because you only pay us if we earn the compensation for you that you deserve.
Claiming Compensation for Nerve Injury Negligence
We understand that most people have never been through the process of claiming compensation before. Indeed, it can seem like a process fraught with complications and confusion when you first go through it. Our friendly agents are on hand to offer you a free, no-obligation conversation.
In essence, we give you the information you need to decide how to proceed. At The Medical Negligence Experts, we work with a select group of solicitors who have the right experience that helps you obtain the optimal payment in the shortest possible time.
They'll help find and compile the evidence to show your injury was avoidable. Moreover, they'll prove the injury's causation was another party's negligence or mistake. But they will also represent your best interests and negotiate on your behalf for an equitable resolution.
How can we help?
Our solicitors obtain compensation which you can use in a variety of ways to help you move forward with your life, including privately funded rehabilitation, loss of earnings, adaptions for your home or a move to somewhere more suited to your needs, specialist sporting prosthetic limbs, mobility aids, and adapted cars.
Contact The Medical Negligence Experts today and let us start you on the path to a brighter future.
How our team builds a robust medical negligence case
We work with the UK's top lawyers, but we're also people with families of our own. Above all, we understand that making a medical negligence claim can be stressful for those unfamiliar with the process. It can be drawn out and complicated, but we will keep you updated – without using excessive legal or medical jargon – so you know what is going on.
Contact The Medical Negligence Experts today, and ask how we can help you.
Am I eligible?
Did you suffer a physical injury in the last three years due to someone else's negligence? If so, then the answer is Yes: you would be eligible to make a claim. So make sure you gather as much information as you can before the three-year time limit runs out.
How much could I claim?
As every case of medical negligence is different, the amount of compensation differs from case to case. Various factors lead to the final figure, such as the extent of your injuries, loss of earnings & future losses and more.
How does the process work?
We understand that when making a claim it's important to know what to expect and when to expect it. Consequently, we make the process as transparent & clear as possible.
Why should you use us for nerve injury negligence claims expertise?
No Win No Fee
We assess all claims on a No Win No Fee basis. As a result of that, we can determine how successful a claim is likely to be. Better still, this service is 100% free for all clients to use.
Expert Solicitors
Above all, our medical negligence solicitors aim to secure the best possible outcome for you. Meanwhile, we provide expert support and knowledge every step of the way.
Personal Dedicated Solicitors
Owing to better working relationships, each client receives their own medical negligence lawyer. That is to say, this expert will handle your case from start to finish. The client will receive a direct phone number and email address of the lawyer.