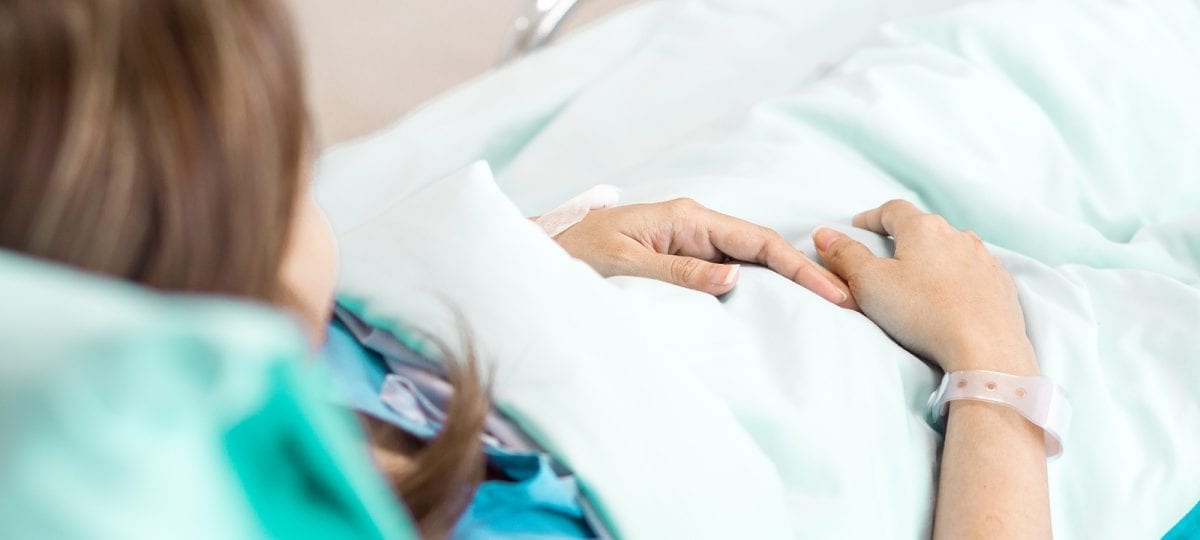 Miscarriage Negligence Claims Expertise
We specialise in helping victims of midwife negligence claim the compensation they deserve
Start your claim
Find out how much your claim could be worth now…
Miscarriage negligence claims
Miscarriage Negligence Claims will ease an otherwise heartbreaking experience for potential parents. Particularly if the pregnancy is difficult and a long-time desire. A difficult time becomes even harder when medical negligence causes the pregnancy to fail. Negligence is not the reason for all miscarriages, either.
But if you believe clinical negligence causes yours, The Medical Negligence Experts can help with all results, even cerebral palsy.
What is miscarriage negligence?
Miscarriage negligence is when the expectant mother receives an unacceptable standard of care. Negligent care which, in turn, significantly increases the chance of miscarriage. Examples of miscarriage as a result of negligence include:
Failure to check whether a woman is pregnant before carrying out a risky procedure;
Moreover, the inability to diagnose and treat bacterial infections from mycoplasma hominins and ureaplasma urealyticum;
In addition, failure to detect an ectopic pregnancy;
Moreover, any resulting brain injury or brain damage;
There's also a consideration for post-traumatic stress disorder, which can be a byproduct;
Also, failure to treat conditions like PCOS and thyroid conditions to reduce the risk of miscarriage, and;
Finally, the fitting of a contraceptive coil without first checking for pregnancy.
Estimates are that a quarter of all pregnancies end in miscarriage, with the majority of them (80%) failing in the first 12 weeks. Many of these happen spontaneously and are impossible to avoid. However, a small percentage is due to or at least faces strong influences from negligent medical care.
How can we help?
The first thing to do is to talk to a miscarriage negligence specialist at The Medical Negligence Experts. Compensation for pregnancy failure due to medical negligence isn't always easy to prove. But for a claim for compensation to be successful, that is what must happen.
We'll request your medical records so our independent medical expert can assess them. In turn, our medical negligence solicitors can determine if you can claim for miscarriage due to medical negligence.
We understand that no situation is the same, and your physical and emotional pain is unique. You probably have a wealth of questions about your particular circumstances. Moreover, that includes how long a miscarriage claim takes, and what compensation you can expect.
The answers depend on the complexity of your case and how straightforward it is to prove your care was inadequate. Also, you were highly unlikely to suffer a miscarriage without being subject to negligence.
When you decide
If you decide to pursue your claim, we will act on your behalf and submit a request for compensation to the responsible care provider. They will conduct their inquiry and acknowledge responsibility and make an offer of compensation, or they will deny liability in which case we will submit your claim to court. A court can identify blame and instruct compensation to be paid, but it can't force a negligent care provider to apologise, or even change their procedures.
The amount of compensation will be calculated taking into account any physical damage you have endured which may affect her chances of having a successful pregnancy in the future and whether you meet the required criteria for emotional trauma.
The Medical Negligence Experts never forgets that there is a person who has suffered an injustice at the heart of every claim, who deserves to have birth injuries acknowledged and compensated.
Contact The Medical Negligence Experts today and find out how we can help you.
How our team builds a robust medical negligence case
We work with the UK's top lawyers, but we're also people with families of our own. Above all, we understand that making a medical negligence claim can be stressful for those unfamiliar with the process. It can be drawn out and complicated, but we will keep you updated – without using excessive legal or medical jargon – so you know what is going on.
Contact The Medical Negligence Experts today, and ask how we can help you.
Am I eligible?
Did you suffer a physical injury in the last three years due to someone else's negligence? If so, then the answer is Yes: you would be eligible to make a claim. So make sure you gather as much information as you can before the three-year time limit runs out.
How much could I claim?
As every case of medical negligence is different, the amount of compensation differs from case to case. Various factors lead to the final figure, such as the extent of your injuries, loss of earnings & future losses and more.
How does the process work?
We understand that when making a claim it's important to know what to expect and when to expect it. Consequently, we make the process as transparent & clear as possible.
Why should you use us for miscarriage negligence injury claims expertise?
No Win No Fee
Working with TMNE means including a No Win No Fee agreement basis. As a result of that, we can determine how successful a claim is likely to be. Better still, this service is 100% free for all clients to use. It beats other funding options, too: why pay for your case when we believe enough in it to pay it ourselves?
Expert Solicitors
Above all, our medical negligence solicitors aim to secure the best possible outcome for you. Meanwhile, we provide expert support and knowledge every step of the way.
Personal Dedicated Solicitors
Owing to better working relationships, each client receives their own medical negligence lawyer. That is to say, this expert will handle your case from start to finish. The client will receive a direct phone number and email address of the lawyer.