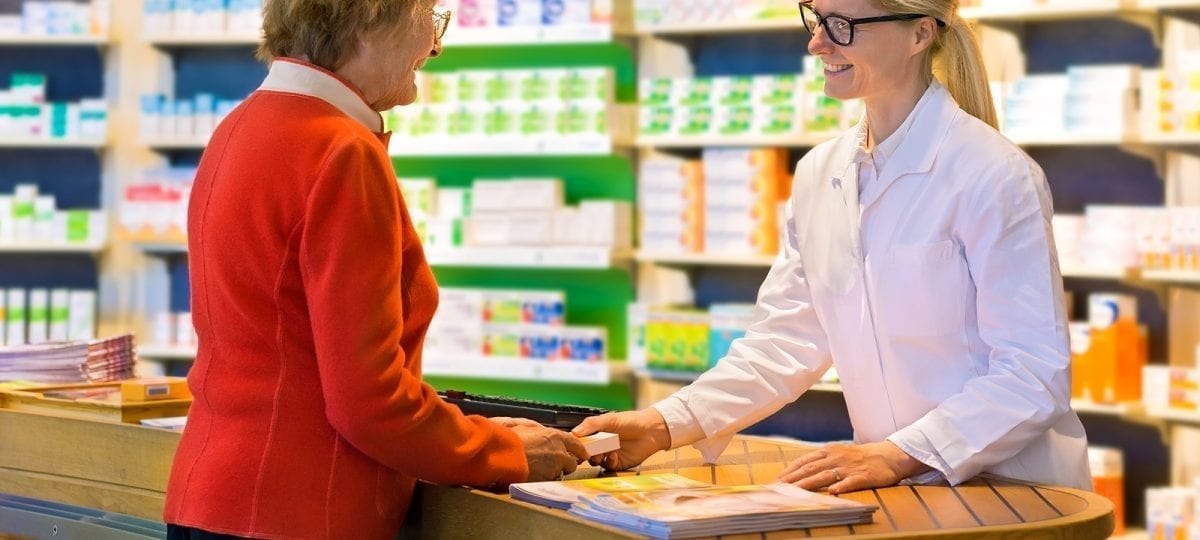 Medication Error Compensation Solicitors and Experts
We specialise in helping victims of medication negligence claim the compensation they deserve
Start your claim
Find out how much your claim could be worth now…
Understanding Medication Error Compensation Claims
What is it, exactly, that leads to the very need for medication error compensation in the first place?
In short, medicine should ensure you to feel better when you are ill. But suffering from medication error negligence can have the opposite effect. Prescription errors and mistakes delivering medication are rare. However when they happen the results can be traumatic and long-lasting.
The Medical Negligence Experts can help if you are worried you have been the victim of medication error either through a private caregiver or in an NHS setting.
What is a Medication Error Compensation?
Some medication errors cause a patient no harm or the ill-effects are only brief. Serious prescription errors can result in severe illness, and potentially even death. Negligence occurs when the error made was avoidable.
Some common causes of medication errors are:
Dispensing the wrong strength of the medication.
Prescribing medication to which a patient has a known allergy.
Prescribing medication which reacts poorly with another condition the patient has.
Dispensing incorrect medicine, or making an incorrect substitution.
Computer errors leading to dispensing errors at the pharmacy.
Administering medication incorrectly, such as intramuscularly instead of intravenously.
Allowing a repeat prescription to continue for too long.
Prescribing medications that should not be taken together.
Another example of medication error is anaesthetic awareness. A patient doesn't receive a sufficient dose of general anaesthetic during an operation but can't make this known. Being aware of their surroundings while undergoing an operation can cause significant emotional harm to a patient so. Meanwhile, even if their physical recovery may be unaffected, they may seek damages for the psychiatric damage.
To make your claim succeed you will need to prove that not only did you receive negligent care. Also, it directly damages or injures you as a result. Children can be particularly vulnerable to medication errors. The major pharmaceutical brands do not dictate child doses, so the prescribing physician needs to make a calculated estimate based on the patient's age and weight.
How Can We Help?
Lawyers at The Medical Negligence Experts have experienced handling medical negligence compensation claims, including those arising from medication errors. We will study your situation and advise whether you have grounds to make a successful compensation claim and if so, will represent and support you through the entire process.
Working with you and the right independent medical experts, we will collate the necessary evidence that shows your injury was the result of receiving negligent care. Then request the responsible party compensate you accordingly
We do this by taking into consideration any loss of income, expenses, and future health prognosis. The majority of medical negligence cases (98% of those against the NHS) never reach court. In short, a settlement is agreed on before it progresses that far.
We will do our utmost to obtain the most positive out-of-court settlement for you. In short, we appreciate the process of getting compensation can feel long and stressful enough. Moreover, that's particularly true if you are still recovering from your ordeal.
Contact The Medical Negligence Experts today and see how we can help you receive the compensation you deserve.
No Win, No Fee Clinical Negligence Claims
The majority of clinical negligence claims we handle at The Medical Negligence Experts are done on a No Win No Fee* agreement. We prefer to work this way as it makes it affordable for anyone who needs it, to have access to top-quality support. Too often, people do not have several thousand pounds readily available to instruct a solicitor. As a result, they tend not to want to make a compensation claim.
The process for claiming compensation is the same whether you pay your legal fees in advance using your savings, have your legal expenses covered by an insurance policy, or are making a No Win No Fee* compensation claim. Although rare, there are some instances where you can get to help from the Legal Services Commission (previously known as Legal Aid), registered in England and Wales. We can help you to find out and assist with the application process.
A No Win, No Fee* claim, sometimes called a Conditional Fee Arrangement (CFA) removes the need to pay legal fees upfront. Instead of placing yourself under financial stress at a time when you may already be physically fragile and emotionally vulnerable, you can start your claim without concern that you will end up with a large bill at the end.
What happens if you win or lose?
If your claim is successful, then you will pay your solicitor a percentage of the compensation you receive, as well as a success fee. Your solicitor will reclaim their expenses from the other party.
If your claim is not successful, then your medical negligence solicitor will waive their expenses. The other party will typically seek to reclaim their legal costs from you, but an insurance policy – either one you already have in place or an After the Event policy your lawyer will set up for you – will pay on your behalf.
You may still be liable for some incidental expenses, but your solicitor will set these out in a clear way so that there is complete transparency. Your focus can, therefore, go back to where it rightfully belongs: recovering your health. Our job is to make sure we get the compensation that will help you do exactly that.
We work with legal firms authorised and regulated by the Solicitor Regulation Authority, meaning we can assist with wrong medication and medication error claims against any medical professional. No matter where the error occurred, even in care homes, the registered office of the law firm we assign can help.
About our medication error compensation claims team
We work with the UK's top lawyers, but we're also people with families of our own. Above all, we understand that making a medical negligence claim can be stressful for those unfamiliar with the process. It can be drawn out and complicated, but we will keep you updated – without using excessive legal or medical jargon – so you know what is going on.
Contact The Medical Negligence Experts today, and ask how we can help you.
Am I eligible?
Did you suffer a physical injury in the last three years due to someone else's negligence? If so, then the answer is Yes: you would be eligible to make a claim. So make sure you gather as much information as you can before the three-year time limit runs out.
How much could I claim?
As every injury is different, the amount of compensation differs from case to case. Various factors lead to the final figure, such as the extent of your injuries, loss of earnings & future losses and more.
How does the process work?
We understand that when making a claim it's important to know what to expect and when to expect it. Consequently, we make the process as transparent & clear as possible.
Why should you use us for medication error claims expertise?
No Win No Fee
We assess all claims on a No Win No Fee basis. As a result of that, we can determine how successful a claim is likely to be. Better still, this service is 100% free for all clients to use.
Expert Solicitors
Above all, our medical negligence solicitors aim to secure the best possible outcome for you. Meanwhile, we provide expert support and knowledge every step of the way.
Personal Dedicated Solicitors
Owing to better working relationships, each client receives their own medical negligence lawyer. That is to say, this expert will handle your case from start to finish. The client will receive a direct phone number and email address of the lawyer.