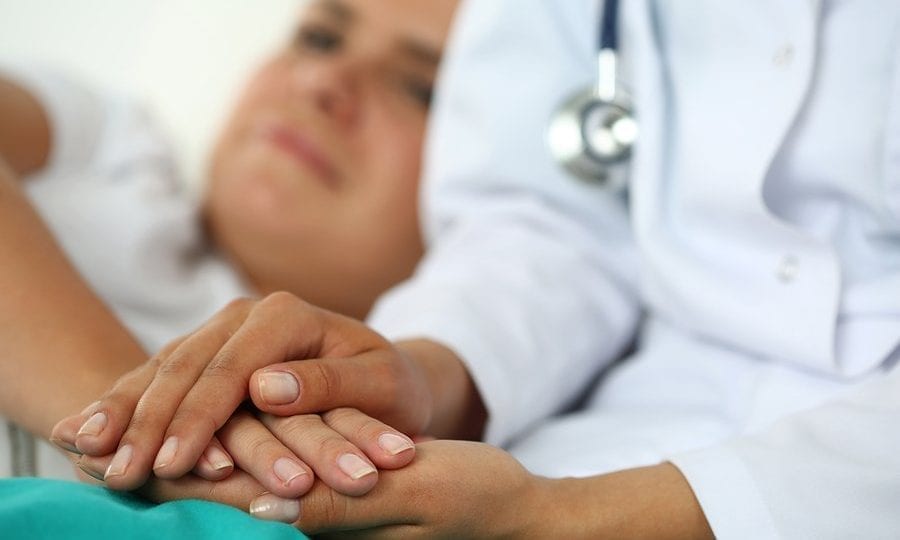 No Win, No Fee Hysterectomy Compensation Claims
We specialise in helping victims of Hysterectomy negligence claim the compensation they deserve
Start your claim
Find out how much your claim could be worth now…
No woman decides to undergo a hysterectomy without considerable thought. It is often only after years of pain that they forgo their fertility by removal of their uterus surgically. Hence, there exists the need for hysterectomy negligence claims in the first place.
Indeed, the risks with a hysterectomy fell in the last decade. But many still consider it major surgery requiring a general anaesthetic, hospital stay, and extensive recovery time. When these risks don't receive adequate management due to medical negligence, it can lead to further pain and illness for the patient. Coupled with long recovery periods, it can become truly frustrating – an inhibitor to a happy and healthy life.
What are Hysterectomy Negligence Claims?
Hysterectomy negligence claims is a legal term for a healthcare professional breaching their duty of care towards a patient. It can happen in a private or an NHS hospital, but the key points are that it is avoidable and that it causes damage to a patient.
As a claimant, you need to prove that the person who provided your care. For instance, your GP, surgeon, or nurse – fails in their responsibility and that this led to your injury.
There are three types of hysterectomy: vaginal, abdominal pains, and laparoscopic. The NHS identifies cases including ovarian, uterine, cervical cancers; cancer of the fallopian tubes; heavy periods; long-term pelvic pain; non-cancerous tumours (fibroids)
Examples of hysterectomy negligence can include:
Misdiagnosis or mistreatment of post-surgical infection.
Failure to obtain informed consent.
Delayed diagnosis, or any symptoms that aren't identified and treated quickly enough.
Also, cases where there are certain anaesthetic errors.
Surgical puncturing of the bladder or bowel.
Not all errors are truly a case of negligence, however. For example, there is a known risk of bladder perforation with the procedure. Especially if there is extensive scar tissue or damage from prior operations. Where it becomes negligent is when the surgeon fails to notice the perforation.
Also, if the surgeon fails to repair it correctly so that it causes illness and complications for the patient.
Likewise, contracting an infection after surgery is a risk, and may extend recuperation time. However, doctors may then fail to identify infection and treat it quickly. Therefore, it may be that the post-operative care a patient receives is substandard and negligent.
Hysterectomy Negligence Claims
The Medical Negligence Experts understand that your situation may appear similar to other people on paper. But what that leaves out is the fact that every individual patient is unique. Especially in the way such negligence upends a person's life:
in the nature of their rehabilitation;
the specifics of anaesthetist negligence;
the extent of their support network, and;
how they approach their new situation.
How Can We Help?
The solicitors we work with at The Medical Negligence Experts have the skill and experience to determine whether your claim can succeed. With medical negligence compensation claims, the onus is on the claimant to prove negligence. That is, that the medical professional in question breaches their duty of care. Moreover, that this negligence causes truly avoidable harm.
Being able to prove this is where having solicitors that handle hysterectomy negligence claims on your side is beneficial. Because even where cause and effect are clear, negligence claims can still take many months to complete.
Solicitors at The Medical Negligence Experts will begin your application with a detailed discussion to find out about the particular circumstances around your injury. We will look at your medical records and, where appropriate, seek the opinion of an independent medical professional to substantiate your claim.
The Time Limit Constraints
With the supporting evidence in place, we will contact the other party with the request that they acknowledge responsibility and make fair compensation. There is usually some negotiation at this point. However, the vast majority of medical negligence claims (more than 90% of those made against the NHS) conclude without going to court. Accordingly, your medical negligence solicitor will aim for this outcome for you, too.
There is a time limit of three years from when you received your injury to when you can lodge a compensation claim with the courts, so contact The Medical Negligence Experts today and ask how we can help obtain the compensation you deserve.
We work with law firms authorised and regulated by the Solicitors Regulation Authority to handle hysterectomy negligence claims. For medical negligence claims please call the number on the page, or fill in the online enquiry form to set up a time for us to call you back.
---
Am I eligible?
Did you suffer a physical injury in the last 3 years due to someone else's negligence? If so, then yes: you're eligible.
How much could I claim?
As every injury is different, the amount of compensation paid out can differ case to case. Varying factors lead to the final figure include the extent of your injuries, earnings missed out on, future losses and more.
How does the process work?
We understand that when making a claim it's important to know what to expect and when to expect it. That's why we make the process as transparent & clear as possible.
Why should you use us for hysterectomy negligence claims expertise?
No Win No Fee
We assess all claims on a No Win No Fee basis. From that, we can determine how successful a claim is likely to be. This service is 100% free.
Expert Solicitors
Our personal injury solicitors aim to secure the best possible outcome for you. Meanwhile, we provide expert support and knowledge every step of the way.
Personal Dedicated Solicitors
Each client receives their own medical negligence lawyer. This expert will work on the case from start to finish, being there every step of the way. The client will be provided with a direct phone number and direct email address of the lawyer.
Unmatched Expertise in Hysterectomy Claims
Trust in expert hysterectomy claims solicitors working for you.
We specialise in helping victims of injury claim the compensation they deserve. We work on a No Win No Fee basis, meaning if we don't win your case you don't pay! Once you make contact, our experienced team will work to recover the maximum compensation you are entitled to.
You may want to make a medical negligence claim, or you would just like a free conversation with an expert. Regardless, we have skilful agents on hand to give you all the information you need. Take the first step to getting exactly what you deserve for your suffering. Just fill in our contact form to get the process moving: we'll be sure to call you back at a time that suits you best.