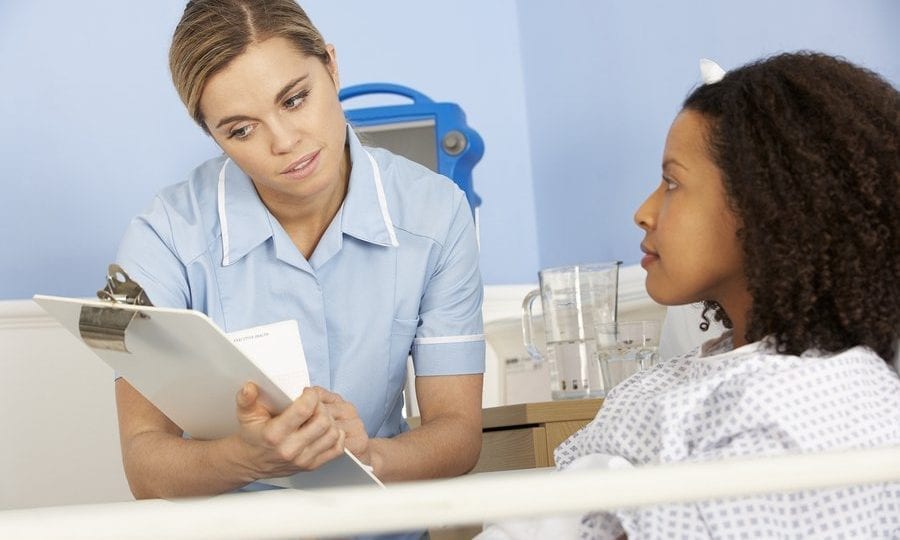 Healthcare Negligence Claims
We specialise in helping victims of healthcare negligence claim the compensation they deserve
Start your claim
Find out how much your claim could be worth now…
Leadership for Your Healthcare Negligence Claims
Medical negligence can happen at any stage during your treatment and care. All practitioners in every medical discipline are subject to healthcare negligence claims, such as general practice, dentistry, and cosmetics.
In short, they have the potential to deliver a standard of care which falls short of what is acceptable. Even healthcare professionals with experience and peer respect make errors that have a terrible impact on a patient's health and well-being.
What is Healthcare Negligence?
Simply put, healthcare negligence is when a patient suffers injury due to substandard medical treatment from professionals. It may also happen in an NHS hospital, care home, or a private cosmetic surgery clinic. Effectively, healthcare negligence claims result whenever:
there is an avoidable breach of medical duty of attention that;
leads to a long-term, temporary or even fatal outcome.
For example, healthcare negligence can include:
The list of ways a patient can suffer healthcare negligence is inexhaustible. However, they all have at their root that there was a breach of the duty of care. In turn, that breach causes, or at least significantly contributes to, a patient's personal injury.
How Can We Help?
The Medical Claims Experts know healthcare negligence claims inside and out. We support and represent clients who suffering harm as a result of medical negligence from medical professionals. Moreover, we obtain compensation to cover the damages they experience.
There are two criteria which need to be met fulfilled before we can verify if your claim is valid. The first is to prove that there was a breach of care which was negligent.
The second is that the negligence harmed or injured you in some way. It may be you suffer a new injury, such as a perforated organ during surgery. Or it could be that your condition worsened, such as with a delayed cancer diagnosis.
What Happens Next With Healthcare Negligence Claims?
When you contact The Medical Negligence Experts, we will talk to you in detail about your experience and why you believe your care was negligent. We will assess this information and use our significant experience of medical negligence claims to advise whether there is a good chance your claim will succeed.
The onus is on the person making the claim to prove negligence and damages, so we need to be sure there is enough reason before you start what can be a lengthy process.
If we can show there is cause and damages we will work to collect and compile the evidence that proves it. In addition, we do that before sending it to the person responsible with the request they pay appropriate compensation.
The amount of compensation awarded depends on the nature of your physical and psychiatric injuries, loss of income experienced during extended recovery time or for extra treatment.
Other critical elements of healthcare negligence claims
Here are some other things worth mentioning about clinical negligence claims here at The Medical Negligence Experts.
The time limits to make a medical negligence case is three years. To be sure, that means three years from the treatment you receive or; three years after that incident is officially the cause of your resulting injury.
Some victims often ask us how long do medical negligence claims take? We've found that it can often take in a range of between 12-18 months, but that's not a universal truth. Read more about it here.
You can always claim on behalf of:
minors who haven't reached their 18th birthday
a person with a diminished mental capacity that is unable to properly manage their affairs.
Some key elements of building your claim to fight negligent medical care include:
Medical records;
Test results, such as X-rays, lab reports and scans;
Witness statements;
Medical codes of practice;
Expert medical opinions.
Benefits of No Win, No Fee claims
We work with a nationwide network of experienced medical negligence solicitors. This means we can find the right law firm to suit your individual needs. Moreover, we operate a service that's proud to deliver the best customer care possible. In addition, we always aim to deliver an excellent outcome for our clients.
Through No Win, No Fee agreements, everyone can access top legal advice regardless of their finances. Before the introduction of these agreements, the financial risks of pursuing a medical negligence claim were often too daunting. Especially for patients looking to seek compensation, due to the expenses that come with these complex cases.
Thankfully, by working with a No Win, No Fee medical negligence solicitor, any financial risk goes to them. Because they receive nothing unless your claim is successful. As a result, a solicitor that takes on your case believes in it.
With a No Win, No Fee agreement, the legal advice that you access is free of charge, and you'll also receive cover for any work undertaken on your case. Moreover, the No Win, No Fee agreement helps to omit any fears regarding the upfront costs of medical negligence claims. In addition, you can also benefit from the peace of mind of knowing that your solicitors are 100% dedicated to obtaining a successful outcome for your case.
As the financial risks of a medical negligence claim now lie with the solicitor, if they agree to support your case, you can be assured that they believe there is a high probability that your case will succeed.
The Conditional Fee Agreement
With a Conditional Fee Agreement (CFA), you won't have to pay your solicitor anything if you don't win your case, providing even more incentive for your solicitor to provide a satisfactory outcome. After all, only in the event that you do win your case will your solicitor be entitled to receive payment.
Even then, these fees don't need to be a cause for concern, as they are limited to costs for representation and a final success fee. Your solicitor will talk you through any information that you need to know so that you don't have to worry about any hidden costs once your case is closed.
On top of not facing any upfront costs, one of the biggest benefits of a No Win, No Fee agreement is that you won't be left with a huge bill to pay at the end of your case. Instead, the success fee that your solicitor receives will be paid as an agreed percentage of your awarded compensation.
You and your solicitor agree on the final percentage of the success fee at the start of your claim.
ATE Insurance
Legal costs for representation will often vary depending on which firm you use, but if you win your case, it is the defendant who should cover your legal costs. In order to alleviate any apprehension that you might have regarding further potential costs, most solicitors will also recommend that you take out 'After The Event' (ATE) insurance.
This will cover the defendant's costs should you lose the case, as well as potentially covering any disbursements involved in a medical negligence claim. Between the No Win, No Fee agreement and the additional peace of mind of having ATE insurance, any concerns regarding financial obstacles that may have once stood in the way of you making a medical negligence claim can be put to one side.
At the Medical Negligence Experts, we know that claiming medical negligence compensation will not undo the malpractice that you have been put through by the medical industry. However, with the help of our team of professionals, we aim to assist you in seeking the financial freedom that you are entitled to, in order to help you continue moving forward.
Contact Us Today
Most medical negligence compensation claims settle without having to go to court. Perhaps they refuse to acknowledge responsibility. Alternatively, you can't agree on payment, the request submitted to the court where they can instruct the healthcare provider to pay damages. But they can't force them to change their working practices or apologise.
Contact The Medical Negligence Experts today. Find out how we can help you make a claim for damages as a result of medical negligence.