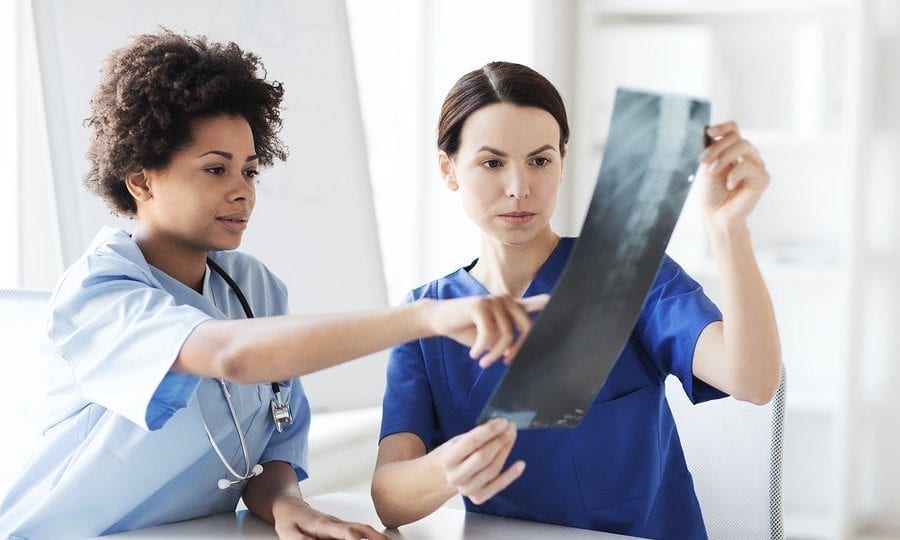 No Win No Fee Fracture Misdiagnosis Negligence Claims
We specialise in helping victims of fracture misdiagnosis negligence claim the compensation they deserve
Start your claim
Find out how much your claim could be worth now…
Experts in Misdiagnosis Negligence Claims for Fractures
In essence, sometimes you can show and prove negligence has an adverse impact on a patient's health. Therefore, it may be possible to make fracture misdiagnosis negligence claims.
To put it bluntly, fracture misdiagnosis can cause excessive pain. After all, we're talking about actual broken bones with these cases. In essence, it compounds a significant level of pain you're already dealing with when you fracture a bone and can't even get a proper diagnosis of it. Meanwhile, delays in treatment may mean that the fracture doesn't heal correctly.
Furthermore, fracture misdiagnosis negligence can cause pain and mobility issues throughout a patient's life. And not all cases wherein doctors miss fractures are due to negligence, too. Within a busy hospital's A&E department, it's possible to miss a fracture by mistaking it for:
simple bruising or;
treating it as a sprain.
In exceptionally busy times, patients might not even get an x-ray. Accordingly, A&E personnel tell them to go home, get some rest and take painkillers. And yet, even with x-ray results, fractures are not always immediately visible. Even skilful medical professionals miss them outright due to inexperience taking or analysing x-rays.
What is Fracture Misdiagnosis Negligence?
Fracture negligence can occur by not identifying a fracture, or diagnosing it but treating it incorrectly. Bones, in fact, do not have to completely snap to constitute a fracture. These cases can also include cracking in bones without full and complete breaks.
The cracks can also run in any direction, too. Moreover, their severity depends on the force and the angle of the trauma which causes the fracture.
For a fracture misdiagnosis negligence claim to be credible, it needs to prove that:
negligence occurs;
that the fracture goes without a diagnosis when the patient sought medical advice;
as well as showing that this negligence led to a delay in recovery or further injury.
Not all negligent care will have an effect on the patient's treatment and recovery.
Examples of fracture misdiagnosis can include
For example, a complete failure to take an x-ray.
Any misreading an x-ray, exacerbated by the inability to detect a fracture.
Incorrect treatment due to misdiagnosis.
CASE STUDY
For example, a patient went to the accident and emergency department suspecting a fracture in his hand. The staff did not diagnose the fracture from the x-ray, and the patient received no referral to the fracture clinic.

These errors cause a delay to the patient receiving appropriate treatment, which causes an extended recovery period and ongoing weakness. Both aspects of which are due to the misreading of the x-ray, it turns out.
No Win No Fee Claims
The long term effects of clinical negligence in diagnosing fractured bones may cause great setbacks in recovery. But with a medical negligence personal injury lawyer, fracture diagnosis left untreated won't leave you out of pocket.
We can handle a fracture misdiagnosis claim for any type of fracture. Turn to us on any medical negligence claims, and you can benefit from support and assistance on:
Misuse of X-Ray results;
Scaphoid fractures;
Downplay of fractures despite obvious symptoms;
Misreads of your injury leading to ill-fitting treatments.
Compensation Claims for Fracture Misdiagnosis Negligence
Damages are generally broken down into two categories:
Special Damages: essentially, special damages cover actual financial losses and expenses as a result of your injury or illness.
General Damages: general damages, in contrast, are often the simple pain, suffering and loss of amenity from the case.
Special Damage Examples
For example, you might incur new expenses as a result of the faulty medical treatment you endure. These expenses can add up and would constitute damages that you deserve recompense for. After all, were it not for the healthcare professional's error(s), you wouldn't be out of pocket in the first place.
In turn, the accident might alter your career path. Perhaps it even keeps you out of work, as you need time off to receive rehabilitation or other kinds of treatment. As a result, the potential loss of earnings can paint another telling portrait of your financial situation. This is especially real regarding temporary roles or contractors, too.

General Damage Examples
A general damage example can include those situations where your general quality of life suffers. For instance, such matters might affect companionship or relationship matters. Or, it may alter your ability to carry out everyday tasks you had previously taken for granted.
Moreover, you may have a career that you cannot pursue any longer. To lose out on these certain unique positions, it might leave you at a distinct disadvantage as far as starting over. Not to mention the earning power they might offer.
Also, the actual suffering and hit to your confidence is nothing to sneer at. In fact, the injury/incident itself could prove to be traumatic for you, thus altering your mental outlook and stability. Now that mental injury is on par with physical injury and increasingly recognised across the legal profession. Therefore, any diminishing of your mental well-being is a serious matter worthy of compensating.
How Can We Help?
The Medical Negligence Experts talk to you about your situation and determine if your claim is viable. As well as showing you're a victim of medical negligence, we go further. Because you need to demonstrate the negligence has a detrimental effect on your treatment and recovery.
If you choose to proceed with a claim, our lawyers will help collate the necessary evidence. Next, we:
present it to your care provider in writing;
ask that they compensate you accordingly, and;
take into account expenses you incur, in addition to any loss of earnings.
We will guide you through the process, supporting you and regularly updating you so you know what is going on. Your claim needs to start within three years of the date of your injury. Alternatively, by the date your condition officially connects to your injury – whichever is the most recent.
Contact The Medical Negligence Experts today and make your initial enquiry to find out how we can help.