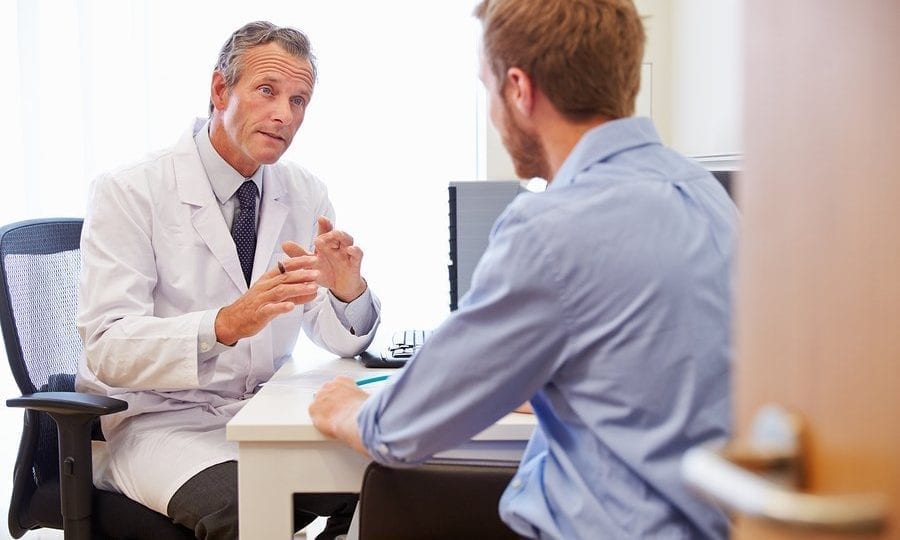 We help you find a medical negligence solicitor
The Medical Negligence Experts recognise that it's never easy to find a lawyer who'll appreciate your claim.

That's why we specialise in helping victims find a medical negligence solicitor and expert that can get you the compensation you deserve.
Start your claim
Find out how much your claim could be worth now…
Start With an Expert: Find a Medical Negligence Solicitor
Medical negligence claims are amongst the most difficult compensation claims to prove. That's why we help you find a medical negligence solicitor you can trust your claim to.
Unfortunately, with medical negligence claims, the burden of proof falls to you – the claimant – and also your legal team. In short, you'll need to prove the following three things:
That the medical professional you are claiming against had a duty of care to look after you.
That they allowed this care to fall below a certain standard.
That this negligence resulted in injury or illness that wouldn't have otherwise occurred.
The definition of 'medical negligence', an 'acceptable standard of care' and even 'duty of care' are all open to interpretation. But the evidence in consideration with a clinical negligence case is subjective. Quite often, it comes down to the opinion of one medical professional against another. So if you're thinking of filing a claim, it's imperative you obtain expert legal advice to do so.
We find a medical negligence solicitor for your compensation claim
In short, it's a fairly daunting task to find good legal advice. But to save you time, we offer a nationwide network of experts in medical negligence that help with your experience. We can easily connect you with a professional who has experience dealing with claims just like yours. Also, medical negligence lawyers can help you prove your case against a healthcare professional on a no win, no fee agreement basis.
If you have experienced medical negligence in the last 3 years, get in touch about clinical negligence claims. As a result, we can tell you how much your claim could be worth and if it's worth pursuing.
What are the benefits of using an expert in medical negligence?
Pursuing a medical negligence claim can be costly, time-consuming, and stressful, too. Primarily at a time when you're already undergoing a lot of extra stress. Using an expert we work with, however, can take the burden off you. Plus, you'll gain the peace of mind that comes with knowing your claim is in the best possible hands.
Even if you're able to prove beyond reasonable doubt the above three points, the next stage in a medical negligence case is to secure a compensation amount. This negotiation is based on many factors – including, but not limited to, how much of the illness, injury or pain you suffered was due to the negligent treatment you received, and what the total financial impact will be on you and those around you.
Our network of experts has experience in negotiating for the best possible outcome for you. Before you decide whether or not to proceed with your claim, we can provide an initial conversation so that you're able to discuss some critical details.
The time limits of the incident
There's a three-year statute of limitations on medical negligence cases. Accordingly, this means you need to begin your claim within three years of the negligence happening or you becoming aware of it.
The specific details of the incident
Through this, you have the opportunity to inform the solicitors we work with. Accordingly, they'll get to understand the situation from beginning to end, including any evidence or witnesses you have.
Moreover, we'll help you even if you claim on behalf of a minor or someone unable to claim on their own. Above all, their long term ability to improve life with medical negligence compensation is what we're here to do.
What happens next
We'll be able to help with how likely your case is to succeed, how long it might take, and how much compensation you could be entitled to.
Based on the outcome of this conversation, and whether or not you would like to proceed, we will then connect you with an expert medical negligence solicitor who can take your case on – and you can rest assured that you're receiving the best possible legal advice.
What cases can this specialist solicitor help you with?
If you have suffered in the last three years and would like to make a claim, get in touch and we can help you find an expert medical negligence solicitor.
However, we like to specify what kinds of cases these solicitors will be able to help you with. In short, you can use the medical negligence team in a variety of cases involving medical accidents.
Perhaps you suffer as a result of a missed or delayed diagnosis.
Maybe you suffer brain injuries that weren't diagnosed?
Cerebral palsy diagnosis and other birth injuries might be the result of faulty treatment.
Misplaced or lost medical records are also worthy of a compensation claim.
For a myriad of bad forms of medical treatment, you might bring a claim against the NHS Trust responsible.
We work with law firms with accreditation from The Law Society, and only advocate solicitors adhering to such ethical standards and practices. If you suffered, don't take it for granted: take back your life with The Medical Negligence Experts.
How Can We Help?
The team of solicitors at The Medical Negligence Experts have extensive experience in representing clients seeking compensation for injury caused by clinical negligence. 
It is our job, above all, to negotiate and fight on your behalf for the best possible financial outcome. And we do that, moreover, by building robust medical negligence cases that win.
We understand the devastating impact negligence can have on our client's lives. Moreover, we'll do all we can to help you minimise the ill-effects of your injury and live to your full potential.
We support our clients by:
Investigating their situation thoroughly to ascertain whether their claim has a good chance of success. The onus is on the claimant to prove negligent care causes their injury, and it can be painful if it fails.

Collecting and organising evidence to present a solid case to the responsible care provider that supports your claim for compensation, which can also include putting you in contact with the right independent medical experts for their assessment.

Negotiating an acceptable amount of compensation based on your circumstances, and what has claimants with similar injuries to yours have received in the past.

Representing you and supporting you should your claim go to court either due to the responsible party disagreeing with the claim, or refusing to pay fair compensation.
How our team builds a robust medical negligence case
We work with the UK's top lawyers, but we're also people with families of our own. Above all, we understand that making a medical negligence claim can be stressful for those unfamiliar with the process. It can be drawn out and complicated, but we will keep you updated – without using excessive legal or medical jargon – so you know what is going on.
Be sure to reach out to The Medical Negligence Experts today, and ask how we can help you.
Am I eligible?
Did you suffer a physical injury in the last three years due to someone else's negligence? If so, then the answer is Yes: you would be eligible to make a claim. So make sure you gather as much information as you can before the three-year time limit runs out.
How much could I claim?
As every injury is different, the amount of compensation differs from case to case. Various factors lead to the final figure, such as the extent of your injuries, loss of earnings, future losses and more.
How does the process work?
We understand that when making a claim it's important to know what to expect and when to expect it. Consequently, we make the process as transparent & clear as possible.
Why should you use us for anaesthetic negligence injury claims expertise?
No Win No Fee
We assess all claims on a No Win No Fee basis. As a result of that, we can determine how successful a claim is likely to be. Better still, this service is 100% free for all clients to use.
Expert Solicitors
Above all, our medical negligence solicitors aim to secure the best possible outcome for you. Meanwhile, we provide expert support and legal knowledge every step of the way.
Personal Dedicated Solicitors
Owing to better working relationships, each client receives their own medical negligence lawyer. That is to say, this expert will handle your case from start to finish. The client will receive a direct phone number and email address of the lawyer.