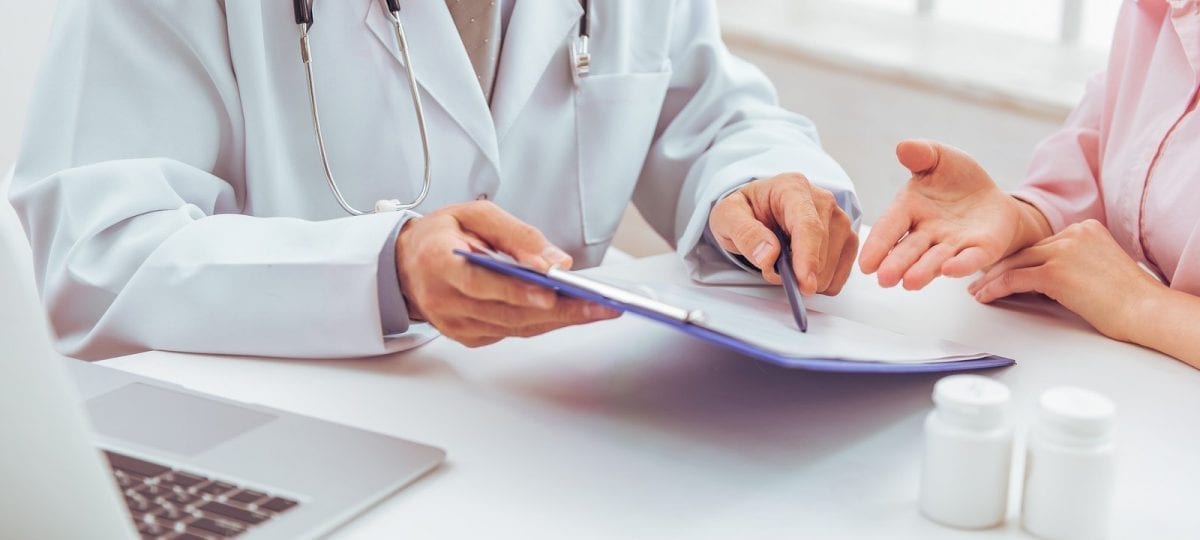 Compensation Claims for Fatal Medical Negligence Solicitors
We specialise in helping victims of fatal medical negligence claims get the compensation they deserve.

It is painful enough with the loss of a loved one due to illness or personal injury.

Yet in learning their death was avoidable, the devastation you feel can last for the rest of your life.

The Medical Negligence Experts, therefore, are a team of knowledgeable lawyers keen to help families.
Start your claim
Find out how much your claim could be worth now…
Fatal medical negligence claims
So what is the goal with fatal medical negligence claims? Simple: obtain both compensation and answers regarding why a family member was suffering this personal injury. Because you expect that medical care ensures their health and well-being is the highest priority: never the loss of a loved one.
What is Fatal Medical Negligence?
In the first place, fatal medical negligence claims often take one of two general forms.
The incorrect administration of medical treatment, or;
The absence of appropriate treatment.
Equally important is that scenarios of fatal medical negligence abound. For example:
Surgical errors are one scenario.
Another situation, ultimately, would be deadly GP mistakes.
Psychiatric and mental health care negligence.
Paramedic and A&E negligence.
There is no exact list of the ways the medical negligence team can help. Medical negligence can cause death, but mistakes unfortunately occur. Above all, when it's evident that the necessary care fell short, file a compensation claim.
How Can We Help?
When someone you love died as a result of fatal medical negligence, compensation isn't at the top of your mind. In reality, engaging the services of a lawyer specialising in fatal negligence claims helps your case. In short, it can make the claims process easier for you, especially if there is an inquest.
Firstly, it's standard procedure with all sudden deaths that a post-mortem establishes the cause of death. If a post-mortem is unable to determine this, then a coroner's inquest will be held in an open court. In turn, the next-of-kin can question witnesses to obtain answers which they might not otherwise glean.
As a result, most families prefer to have a lawyer speak on their behalf in court. Then – at the completion of the inquest – the coroner assesses the evidence and testimony. They, in turn, can deliver a verdict on the cause of death.
The Medical Negligence Experts will help shoulder your burden at this difficult time. In essence, we represent you at an inquest and press for information. Above all, we're your conduit to help you understand the "what" and "why" in your family member's cause of death.
To bring a claim that is successful, you must prove that there was negligence. Additionally, you need to prove it was the cause of a person's untimely death.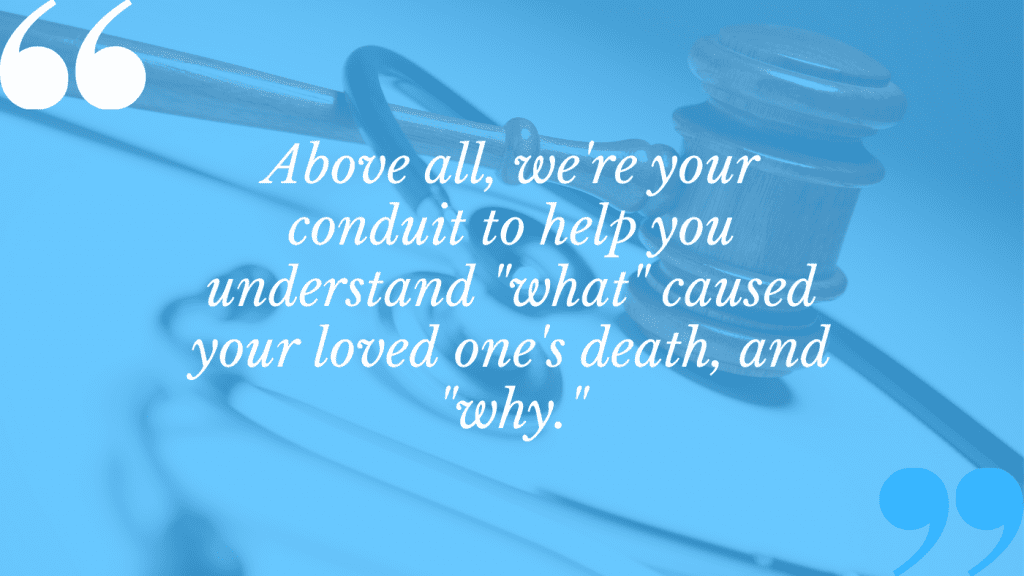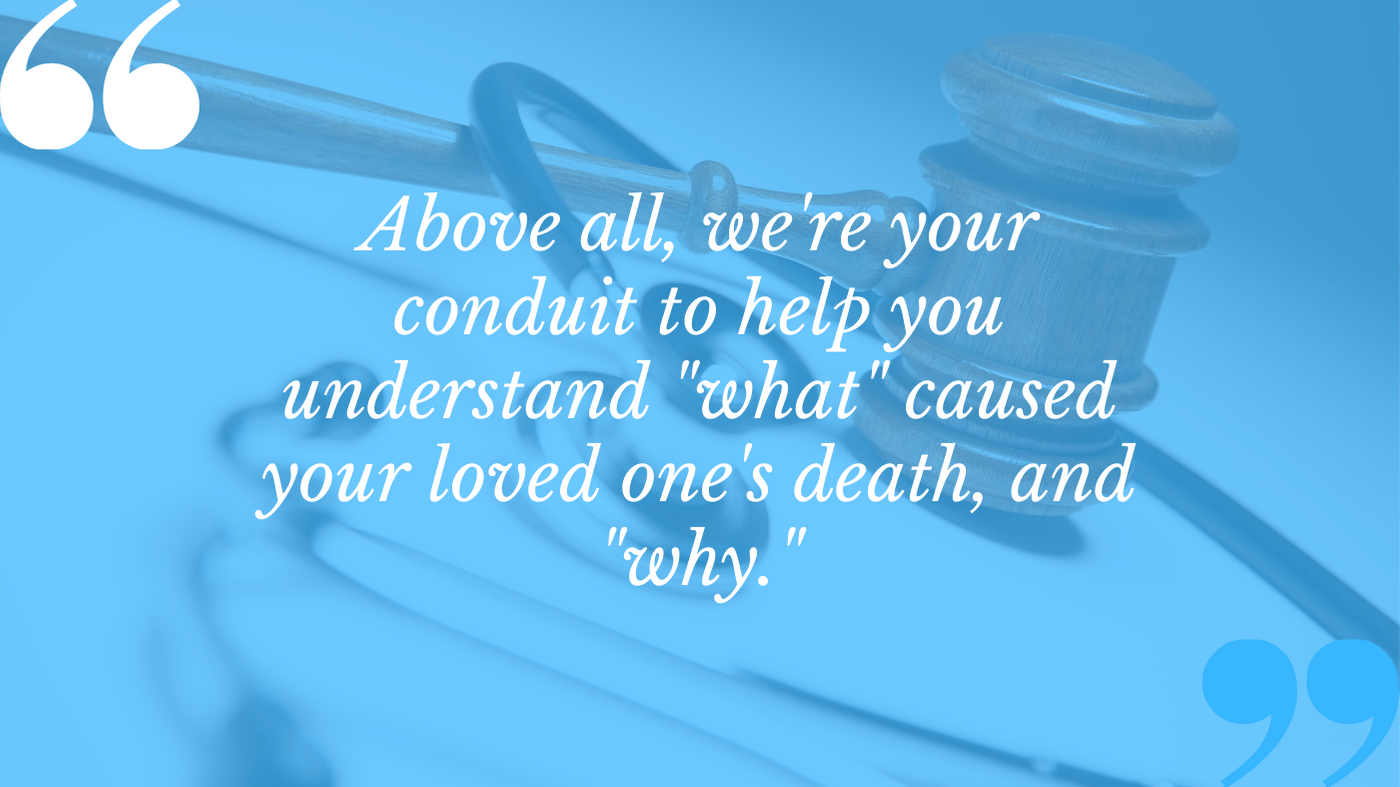 How fatal medical negligence claims help you recover
No court can place a value on the life of a family member. Nevertheless, you can still claim compensation if their death was the result of medical or clinical negligence. This amount can help those that are financially dependent on the lost family member.
Not to mention that it assists with costs for bereavement and funeral expenses. Plus, there is also always the critical matter of taking care of their dependents. Things like pain and suffering, as well as the loss of the deceased's future earnings and pension, become critical.
But we help spouses, the civil partners of the deceased, or a child under age 18 and in full-time education. For clarity, submitting a claim on behalf of a late family member for fatal medical negligence has a 3-year time limit.
There is no cost or commitment involved with you making an initial enquiry. Accordingly, we work on your behalf at an inquest and help you obtain fair compensation. Ultimately, take charge of your claim and find out how The Medical Negligence Experts can represent you.
Why should you use us for fatal medical negligence claims?
No Win No Fee
Here are TMNE, we offer a No Win No Fee* service on all our claims. We assess each claim on its merits with the information provided, which aids us to determine its likely success rate. This takes the risk away from you.
Expert Solicitors
Our experienced solicitors are experts in securing compensation no matter the level of negligence.
We are committed to securing the best possible outcome for you, while providing friendly support every step of the way.
Personal Dedicated Solicitors
On contact, you will be allocated your own expert fatal medical negligence claims solicitor who will be there every step of the way. You will be provided with a direct phone number and direct email address of your solicitor.
Experts working for you
We specialise in helping victims of medical negligence claim the compensation they deserve.
Moreover, The Medical Negligence Experts work on a No Win No Fee basis, too. Once you make contact, your experienced solicitor will work to recover the maximum compensation you are entitled to.
Whether you are ready to make a medical negligence claim, or you would just like a free conversation with an agent, we have experts on hand to give you all the information you need. Take the first step to getting what you deserve by filling in our quick contact form and we will call you back whenever suits you.