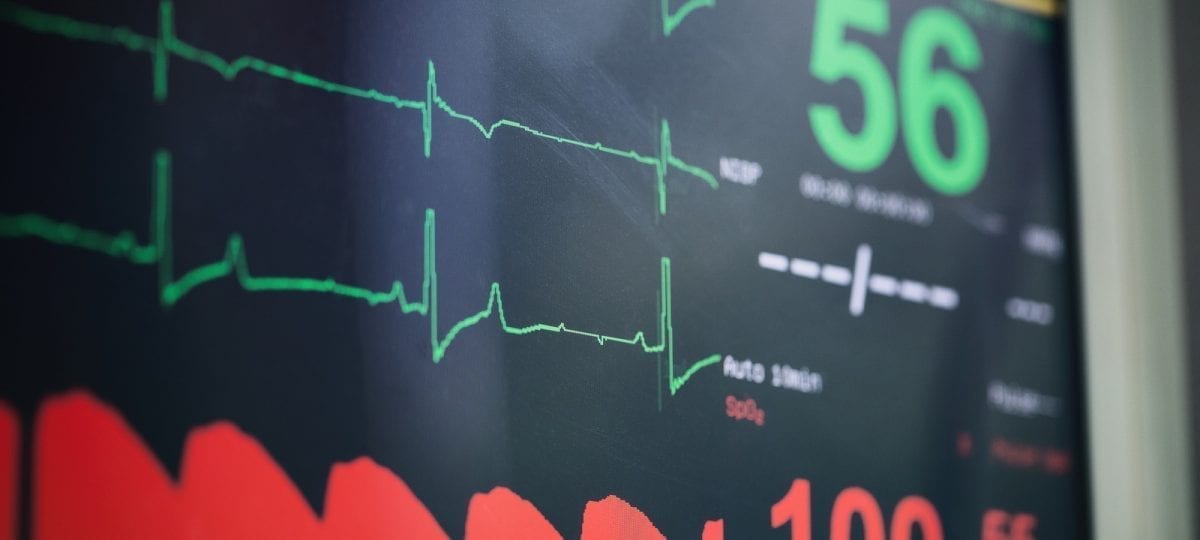 Failure To Monitor Patient Claims
We specialise in helping victims of failure to monitor claim the compensation they deserve
Start your claim
Find out how much your claim could be worth now…
Failure to Monitor Patient Negligence Claims
Medical negligence does not have to be a huge event, like amputating the wrong limb, to be dangerous. Sometimes simply not keeping an eye on their condition is enough. With Failure To Monitor Patient Claims, such neglect can have a huge impact on a patient's health and well-being.
Failing to monitor a patient is a significant oversight with potentially far-reaching consequences, including death.
What is Failure to Monitor Patient Negligence?
Regular monitoring and assessment of a patient's condition is a vital part of their care. Caregivers do not only need to look for expected signs, such as infection after surgery, or hypoglycemia in diabetic patients, but other symptoms of distress or illness which may help diagnose disease or injury.
There are several important occasions when patients require regular monitoring, including:
After a head injury;
While they are under anaesthesia, and after this has been removed;
During surgery;
After surgery;
During labour;
While at risk to themselves.
Monitoring should including checking a patient's vital signs such as their heart rate, temperature, and oxygen levels. Midwives and obstetricians also need to monitor a baby's heart rate during labour to make sure it is not in distress. Those at risk can refer to patients suffering from mental health issues. Particularly which may pose a suicide risk or dementia patients who are not aware of their surroundings.
How Can We Help?
The Medical Negligence Experts are a team of lawyers experienced in dealing with medical negligence compensation claims. If you or someone in your care has been a victim of medical negligence we can help you prove it and obtain fair compensation for any physical and emotional stress you have endured.
At your initial appointment, we will talk to you in-depth about the circumstances surrounding your injury and why you believe negligence was responsible. We will only recommend you proceed with a compensation case if it is possible to prove clearly the occurrence of negligence.
In medical negligence cases, it is up to the claimant to prove the malpractice occurred rather than for the care provider to show it did not happen, so it is important to get as much information together as possible.
How Does a Failure To Monitor Patient Compensation Claim Work?
There are four key stages of any clinical negligence compensation claim. Initial assessment – this is where we investigate, assess, and provide our professional opinion on whether your claim is likely to succeed.
Building the case
At this point, we collect and organise all the evidence we need to prove not only that you were injured or harmed as the result of your treatment, but that this was due to negligence and not some other avoidable reason.
Submitting the claim
A large number of medical negligence claims are settled without going to court. We will present the evidence to the care provider asking them to accept responsibility and compensate accordingly.
Completion or referral
If the care provider accepts the fault they will offer what they feel is a fair amount of compensation. There may be some delay at this point while we negotiate to get the best settlement on your behalf.
Should the care provider not admit liability we will refer the case to the courts and continue to act on your behalf until resolution. Just because your Trust or provider is failing to properly monitor a patient, we won't stop monitoring the path to the compensation you deserve.
Getting information on failure to monitor patient claims
Proving negligence is not always easy, and we always recommend that you seek legal advice at the earliest opportunity. Even if you're not sure whether you're going to bring a claim, having the right information matters. That's why we'll help you make the best decision to suit your needs and those of your family or dependents.
Getting more information is as simple as calling our freephone number or completing our contact form. We understand that it's not always convenient for you to talk about sensitive matters. Therefore, we make it possible for you to arrange a call at a time that suits you.
Please note that the law firms we work with are part of the law society to better help you pursue a claim against negligent medical treatment. For hospital fails, GP fails and more, failure to properly monitor a patient won't escape our pursuit of justice for you.
For these and other clinical negligence claims, turn to The Medical Negligence Experts – we know what health care should be.
*Please note that certain conditions apply.
How our team builds a robust medical negligence case
We work with the UK's top lawyers, but we're also people with families of our own. Above all, we understand that making a medical negligence claim can be stressful for those unfamiliar with the process. It can be drawn out and complicated, overall.
But we keep you updated – without using excessive legal or medical jargon – so you know what's going on.
Am I eligible?
Did you suffer a physical injury in the last three years due to someone else's negligence? If so, then the answer is Yes: you would be eligible to make a claim. So make sure you gather as much information as you can before the three-year time limit runs out.
How much could I claim?
As every injury is different, the amount of compensation differs from case to case. Various factors lead to the final figure, such as the extent of your injuries, loss of earnings & future losses and more.
How does the process work?
We understand that when making a claim it's important to know what to expect and when to expect it. Consequently, we make the process as transparent & clear as possible.
Why should you use us for Failure to Monitor Patient Negligence expertise?
No Win No Fee
We assess all claims on a No Win No Fee basis. As a result of that, we can determine how successful a claim is likely to be. Better still, this service is 100% free for all clients to use.
Expert Solicitors
Above all, our medical negligence solicitors aim to secure the best possible outcome for you. Meanwhile, we provide expert support and knowledge every step of the way.
Personal Dedicated Solicitors
Owing to better working relationships, each client receives their own medical negligence lawyer. That is to say, this expert will handle your case from start to finish. The client will receive a direct phone number and email address of the lawyer.