Endometriosis Claims
We specialise in helping victims of medical negligence relating to endometriosis claim the compensation they deserve
Start your claim
Find out how much your claim could be worth now…
Endometriosis Negligence Claims
The number of endometriosis negligence claims are becoming more and more prevalent. Especially as women suffer as a result of a failure in diagnosis and treatment for other conditions. This leads to them being unable to live normal lives.
In essence, that's due to severe discomfort and complications. In many extreme cases, endometriosis leads to situations of isolation and depression.
What is Endometriosis?
Endometriosis is a condition that affects approximately 1 in 10 women. Women with endometriosis most frequently endure the condition throughout the duration of their reproductive cycle. It is usually a rather uncomfortable and painful disorder involving endometrial tissue.
In short, such tissue would normally only line the inside of the uterus grows elsewhere in the body. Common places include the ovaries and fallopian tubes.
However, endometriosis can also affect the pelvic area, as well as the area outside the pelvic organs in some cases. The reason why this condition becomes incredibly painful is due to blood. Specifically, blood from the breakdown of the endometrial tissue during the menstrual cycle. In short, it's unable to pass through the body, leading to irritation, inflammation and other complications.
Some of the chronic problems that can arise from endometriosis (and lead to clinical negligence gynaecological claims) are:
Sterility;
Depression;
Relationship issues;
Completion of daily activities/responsibilities;
Painful periods;
Struggles to conceive naturally;
Exhaustion/fatigue.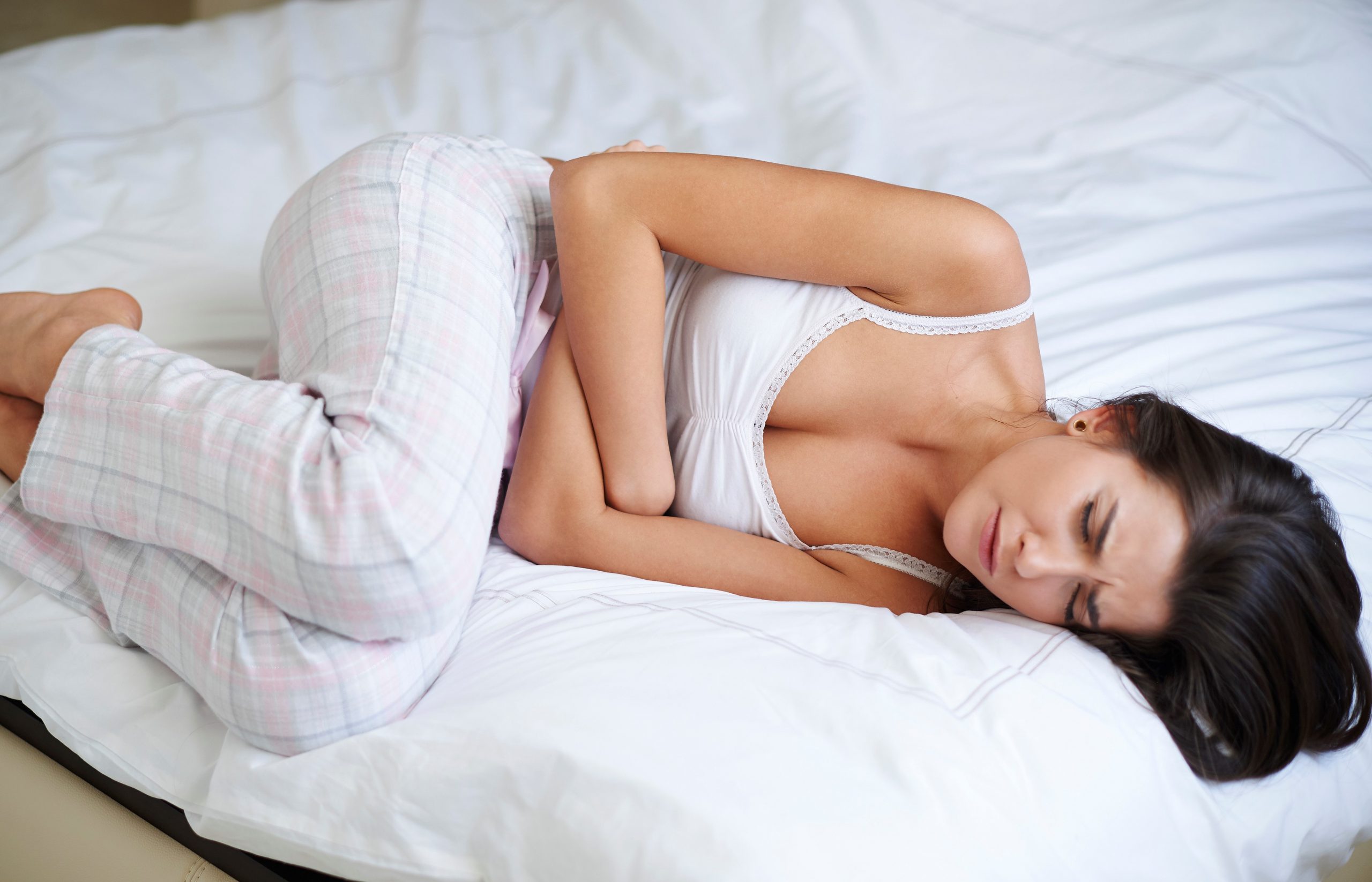 Medical Negligence Claim Symptoms from Endometriosis
There are various symptoms which are related to endometriosis. These are and are not limited to:
Severe pelvic pain;
Strong period pain, resulting in heavy and painful periods;
Pain from sexual intercourse both during and after;
Complications with excretion such as pain, blood and diarrhoea/constipation;
Impotence in becoming pregnant.
Endometriosis claims for misdiagnosis
The process of being diagnosed with endometriosis is a very long and arduous process. It can frequently take more than 7 years in which symptoms can progress. Furthermore, misdiagnosis of endometriosis can cause further pain and damage to the body.
Misdiagnosis by medical professionals most commonly occurs due to a variety of symptoms. Moreover (and further complicating matters), there are many similar conditions common to endometriosis symptoms. Some of these include:
Urinary Tract Infection;
Pelvic Inflammation Disease;
Irritable Bowel Syndrome;
Sciatica;
Uterine Fibroids;
Polycystic Ovary Syndrome;
Interstitial Cystitis, and;
Pelvic Floor Dysfunction.
The seriousness of the condition
These types of misdiagnosis can be quite serious as incorrect prescriptions and treatments can be assigned only complicating matters. In addition, NHS trusts have significant concerns in treating endometriosis affecting bowel or bladder.
Regardless, a long period of time without a diagnosis for endometriosis can result in a:
poor quality of lifestyle both professionally and privately;
due to the lack of appropriate treatment and medical advice/support.
Accordingly, it's important to claim for misdiagnosis or suffering due to medical negligence regarding endometriosis.
Why choose our medical negligence solicitors?
The Medical Negligence Experts understand the stress and problems that sufferers face. As a result, we find it imperative to ensure we deal with each case to the highest standards.
In short, TMNE can help you claim the compensation that you deserve. We offer professional advice and always try to secure maximum compensation. Moreover, we run all our cases on a no-win, no fee basis. Plus, we won't tie you to any financial obligation if we don't obtain compensation on your behalf.
From the start, we'll analyse the events and circumstances regarding your injury/neglect. Accuracy is imperative at this stage, as well. You must show that neglect and harm come to your person, specifically by that occurrence, not some other factor.
Once this completes, plus verification of the situation processes, our solicitors will proceed with contacting the party responsible for your negligence.
Factoring in Time Limits
Because so much time passes, you might think that a claim has no chance of success. But that's simply not the case, as certain claims are claims dealing with time beyond the initial exposure. At TMNE, we work with solicitors with experience in obtaining compensation for gynaecological conditions including endometriosis.
It's well within the very nature of these claims that they often arise long after the exposure. Accordingly, it's imperative to act early. Details and evidence can become murkier the closer you come to the three-year time limit to bring suit. 
Therefore, please contact TMNE today in the event that you want to learn more about a claim. We'll arrange for you to take a free conversation with an expert. In turn, they can answer your initial questions and give you the information you need.
Above all, you can decide if pursuing compensation for clinical negligence is right for you and your family. Therefore, see if you're ready to discuss a case of endometriosis. Do you think you suffer from a previous misdiagnosis? Or that you suffer from a significant delay in a diagnosis?
As a result of either form of negligence, act now – get in touch with our expert team today. Simply submit your details in one of our contact forms or call us Freephone on 01614138761.
For more information on this condition, be sure to consult the Endometriosis UK website.