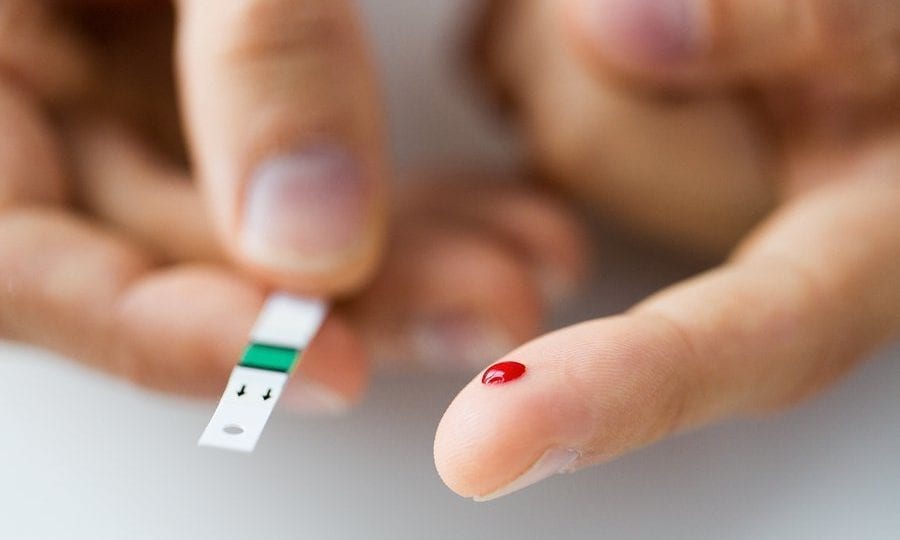 No Win, No Fee Diabetes Negligence Claims
We specialise in helping victims of diabetes negligence claim the compensation they deserve
Start your claim
Find out how much your claim could be worth now…
No Win, No Fee Diabetes Negligence Claims
The Medical Negligence Experts have helped with diabetes negligence claims for:
clients who have been affected by delayed diabetes diagnosis, or;
suffer from medical negligence regarding their diabetes treatment.
Our specialist team have a strong reputation for helping victims of medical negligence obtain compensation for physical damage. As well as recover financial expenses as part of their treatment or through being unable to work as a claim for compensation.
Diabetes in the UK
The number of people in Britain living with diabetes is nearly 3.5 million. But estimates suggest the number of those yet to be diagnosed could push that number far higher. A diagnosis of diabetes is a serious condition which can affect all aspects of a person's health.
Moreover, it can be life-threatening without proper diagnosis and treatment. In short: when you're not diagnosed with diabetes despite early signs, the personal injury effects can be devastating.
What is Diabetes Negligence?
Here's three easy ways to tell that a diabetes negligence claim is in order.
For one, mistaking the signs of diabetes for another condition and misdiagnosing a patient.
Additionally, a delayed diagnosis from your medical practitioner.
In addition, any delayed treatment through lack of follow up and referral.
Diabetes is an illness caused when a person's pancreas does not regulate the amount of glucose in the blood. It can be managed, but there is no cure; accordingly:
monitoring of blood glucose levels;
blood tests several times a day;
strokes and heart problems;
issues with your blood vessels;
treating diabetes with insulin injections;
effectively render it a lifelong condition for diabetic patients.
There are two types of diabetes – type 1 and type 2. The difference is that type 1 is where the pancreas produces no insulin. Meanwhile, a type 2 diabetic is when the pancreas either:
doesn't produce enough insulin or;
the body does not respond to the insulin is secretes.
Both can develop at any age and have similar symptoms.
Symptoms of diabetes include unexplained hunger, weight loss, excessive thirst and frequent urination, fatigue, mood swings and blurry vision.
Effects of diabetes can lead to:
Kidney failure
Amputation
Coma and brain damage
Blindness
Heart attack
Stroke
If left untreated, diabetes can have severe health implications and can even cause death.
A patient in Devon was awarded compensation for diabetes negligence after his GP incorrectly read his diabetes test results. The doctor's error led to the gentleman's condition being undiagnosed for several years.

By which time he begins to suffer from peripheral neuropathy. It's possible the patient develops the nerve condition over time. But with the help of his lawyers, he shows that it was worse than it would otherwise have been.
No Win No Fee Diabetes Negligence Claims
We do not believe money should be a barrier to receiving the best quality legal support. Accordingly, we offer all qualifying clients the option of using our No Win No Fee* service. Whether you are claiming against a private practitioner or one working for the NHS:
you do not have to pay anything upfront, and;
you pay no solicitor fees at all if your claim is unsuccessful.
A No Win No Fee* agreement takes away the financial risk of making a claim.
Proving that your illness was the result of medical negligence is a difficult task. But it's absolutely necessary if your claim is to be successful. Before you decide anything, we will thoroughly assess your claim and give you our professional opinion.
Our agreement means that you will have expert solicitors advising, supporting and representing you. All up until your case concludes without you having to pay any money in advance.
We are completely honest about our fee structure. Standard fees for successful claims are 25% of the compensation you receive. If your claim is not successful, then we will waive all our legal costs.
How Can We Help?
Diabetes negligence can be difficult to prove which is why you need a specialist solicitor. Through experienced medical negligence claims lawyers, your request has the best chance of success. We have the knowledge to advise whether your case has merit. Moreover, we can put you in contact with professional independent medical experts.
That way, we can gather the evidence to prove you have been a victim of clinical negligence.
When you contact The Medical Negligence Experts, you will be put in touch with an expert. They will talk to you in detail about your situation to determine whether you have grounds to make a claim. Moreover, if you do, what things you need to consider before deciding to proceed with a claim.
Once you agree to go ahead, we'll contact the other party and ask them to accept responsibility. If they admit blame and you would benefit from an early financial payment, we can help with that. Accordingly, it can help cover loss of income or medical care if we request they make an interim payment. This amount comes out of your compensation award.
How our team of diabetes negligence claims experts can help
Your team is with you every step of the way, from your initial enquiry until the settlement of your case. We understand that facing a court is stressful – particularly if you are struggling to manage your health. Therefore, we'll strive to obtain compensation and an acknowledgement of responsibility in an out-of-court settlement.
Compensation will not cure your condition. But it can make your life easier by giving you access to additional support and treatment you need. Additionally, it can ease financial worries if you have to miss work.
Our processes always focus on our clients' needs. We can provide expert advice, but we won't take any action or accept an offer without your agreement. In short, we represent you and your best interests. So our goal is always to:
obtain maximum compensation for medical negligence;
in the shortest possible time and;
with the least amount of stress for you.
Contact The Medical Negligence Experts today and ask how we can help you. Either fill in our online contact form or call free from your landline or mobile.
___
We specialise in helping victims of medical negligence claim the compensation they deserve.
We work on a No Win No Fee basis, meaning if we don't win your Diabetes Negligence case, you don't pay! Once you make contact, your experienced solicitor will work to recover the maximum compensation you are entitled to.
Whether you are ready to make a medical negligence claim, or you would just like a free conversation with a professional, we have experts on hand to give you all the information you need. Take the first step to getting what you deserve by filling in our quick contact form and we will call you back whenever suits you.