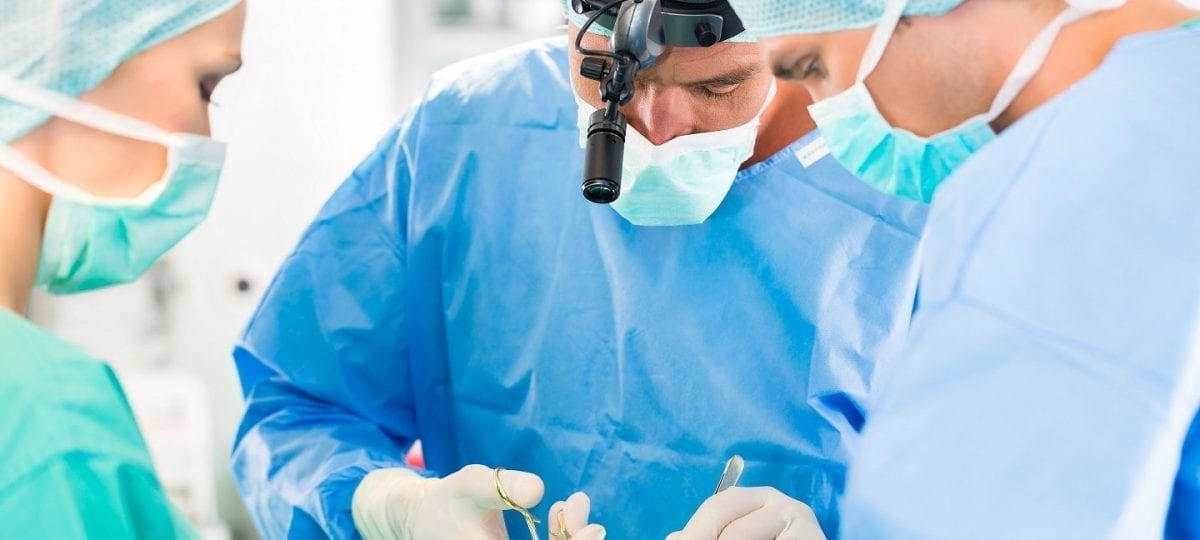 Expert Breast Surgery Compensation Claims
We specialise in helping victims of breast implant negligence claim the compensation they deserve. For breast surgery compensation claims, The Medical Negligence Experts supply solicitors that listen, investigate and prove your claim.
Start your claim
Find out how much your claim could be worth now…
Expertise in Breast Surgery Compensation Claims
Breast surgery compensation claims are on the rise because breast augmentation has become increasingly popular.
In fact, the most common type of cosmetic surgery in the UK is breast augmentation. Today, around 30,000 people – mainly women, though a growing number of men are having pectoral implants to enlarge their chest. Whether you undergo breast surgery for medical or cosmetic reasons you should feel confident that the operation and post-care will go through at a high standard.
You certainly don't expect to suffer medical negligence, nor do you go into surgery anticipating you will soon be contacting The Medical Negligence Experts for help making an implant compensation claim.
What is Breast Surgery Negligence?
Surgical negligence can occur either before, during, or after a procedure. Pre-op mistakes can occur if a surgeon incorrectly assesses a patient's suitability for surgery, or if they fail to take into account an existing physical or medical condition. Mistakes can be made by surgical staff or the anaesthesiologist during an operation, while inadequate post-care can lead to infection, discomfort, and physical deformity.
A claim for breast implant surgery compensation can result from:
Blood clotting and hematoma;
Hardening of breast implants due to contracting scar tissue.
Loss of nipple sensation;
Excessive scarring;
Ruptured implants;
Post-surgery infection;
Capsular contracture;
Nerve damage.
What brings on breast surgery compensation claims
Despite seemingly successful surgery, it's possible for implants to slip and cause breasts to look lopsided and uneven. Medical negligence can also cause breast implants to rupture. Broken saline implants "deflate" faster than silicone ones, meaning the damage is very obvious.
Implants become more prone to breaking as they age, though the majority of women can safely keep theirs in for 10 to 15 years before having them replaced. If yours ruptures within a few months it may be due to negligence.
Sometimes a compensation claim is raised because a client is unhappy with the results of their breast augmentation. But it might also come to be when they feel they were not sufficiently informed of the hazards associated with the procedure.
This can lead to a client requiring further surgery to obtain the results they want. This even amidst the breast surgery claims, they decide to rely on a medical professional again to perform more surgery, carrying its own potential danger whilst hoping they'll live up to their duty of care.
The Medical Negligence Experts support both women and men subject to breast reductions as well as implants. All of whom feel the disappointment of those who were responsible for their treatment and care. And whose cosmetic surgery claims aim to cover what has been lost, from travel expenses to loss of earnings. These citizens are certainly most entitled to compensation for a rightful medical negligence claim process.
How Can We Help?
The Medical Negligence Experts feel that compensation claims are not about pointing the finger of blame for the sake of it. Rather, solicitors seek for the responsible party to acknowledge the pain and distress they caused their patient. Accordingly, they pay for any ongoing treatment or corrective surgery which may be necessary. As well as compensating for the loss of earnings and other expenses the patient would otherwise not have incurred.
We will talk to you about your experience and help if your claim has a good chance of being successful. If you proceed with your claim we'll support you every step of the way. In fact, we give you regular updates and putting you in contact with independent medical assessors. These experts can help collate the evidence required to claim successfully.
Take the first step towards your implant claim and contact The Medical Negligence Experts today. Get the compensation award you deserve by qualifying and building a winning case with our network of legal experts.
Our Goal is Your Well-Being
Our aim is to help you recover your health and independence as quickly as possible. Thus preventing your experience with the medical practitioner from clouding your future. Compensation for negligent treatment is the means by which you can do this.
Contact The Medical Negligence Experts today and let us start you on the path to a brighter future. We work exclusively with law firms that:
Are authorised and regulated by the Solicitors Regulation Authority.

Have a registered office to practice law in England and Wales.

Offers multiple years of experience handling claims for your type of clinical negligence injury.

Offer No Win, No Fee conditional fee agreements as legal aid, in addition to legal advice.
If the claimant hasn't reached their 18th birthday or in involves birth injury to a newborn, we'll work with litigation friends on the claim on their behalf.
Should the claimant lack mental capacity to manage their affairs in the short or long term, we'll again gladly work with their litigation friend.
Can handle a clinical negligence case against NHS trusts or the private healthcare sector.
Am I eligible?
Did you suffer a physical injury in the last 3 years due to someone else's negligence? If so, then yes: you're eligible.
How much could I claim?
As every injury is different, the amount of compensation paid out can differ case to case. Varying factors lead to the final figure include the extent of your injuries, earnings missed out on, future losses and more.
How does the process work?
We understand that when making a claim it's important to know what to expect and when to expect it. That's why we make the process as transparent & clear as possible.
Why should you use us for clinical negligence claims expertise?
No Win No Fee
We assess all claims on a No Win No Fee basis. From that, we can determine how successful a claim is likely to be. This service is 100% free.
Expert Solicitors
Our personal injury solicitors aim to secure the best possible outcome for you. Meanwhile, we provide expert support and legal knowledge every step of the way.
Personal Dedicated Solicitors
Each client receives their own Personal Injury lawyer. This expert will work on the case from start to finish, being there every step of the way. The client will be provided with a direct phone number and direct email address of the lawyer.
Unmatched Expertise in Clinical Negligence Claims
Trust in expert sickness claims solicitors & legal experts working for you.
We specialise in helping victims of injury claim the compensation they deserve. We work with claimants on a No Win No Fee basis: that means that if we don't win your case, you don't pay! Once you make contact, our experienced team will work to recover the maximum compensation you are entitled to.
You may want to make a personal injury claim, or you would just like a free conversation with a professional. Regardless, we have skilful advisors on hand to give you all the information you need. Take the first step to getting exactly what you deserve for your suffering. Just fill in our contact form to get the process moving: we'll be sure to call you back at a time that suits you best.