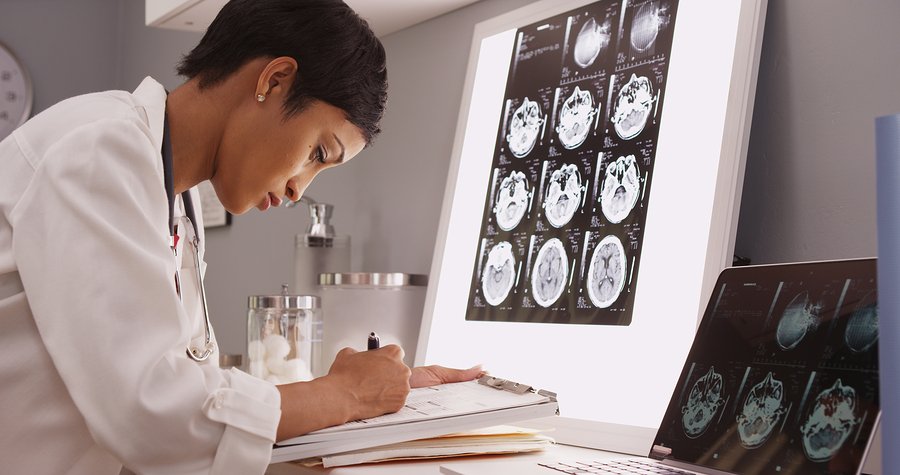 Brain Damage & Head Injury Compensation Claims
We specialise in helping victims of head damage negligence claim the compensation they deserve. If you have suffered due to medical negligence we can help.
Start your claim
Find out how much your claim could be worth now…
Expertise in brain injury compensation claims
Brain damage caused by medical negligence can have catastrophic effects both for the patient and their family. Therefore, head and/or brain injury compensation claims are something that firms working with TMNE take very seriously.
Brain injuries can range in severity from barely noticeable. Such as mild memory loss or an inability to concentrate for extended periods of time. There's also more considerable brain injuries:
physical disability;
coma, and;
even death.
Suffering brain damage can be hard enough to come to terms with but knowing your life has been altered forever due to medical mistakes and negligence is heartbreaking.
What is Brain Damage Negligence?
Brain damage negligence can refer to injuries during the diagnosis and treatment of a pre-existing condition. Or to brain damage as a result of mistakes made during the treatment of another type of condition. Examples of brain damage negligence can include:
Lack of oxygen during birth or surgery;
Administering incorrect medication;
Anaesthetic errors, and;
Delaying the treatment of certain illnesses, such as a stroke.
Not all brain damage is a result of negligence, however. Indeed, substandard care exacerbates brain damage. So you may be able to make a medical negligence compensation claim.
A case study of a brain damage negligence features a patient who sought help at A&E after experience severe headaches and vomiting. After admission to hospital, a series of delays and errors took place, including:
incorrectly recording he was discharged;
when he was still in a hospital bed, and;
hours before he was given a CT scan;
led to misdiagnosis of a brain cyst.
Despite rushing him into surgery, the patient's condition led him to die the following day.
Cerebral palsy is a term which covers a broad range of symptoms including poor mobility and muscle control, learning difficulties, epilepsy, and hearing. The condition can be caused by a lack of oxygen reaching a baby's brain during pregnancy, labour, or shortly after birth.
How Can We Help with Brain Injury Compensation Claims?
The Medical Negligence Experts work with capable law firms that can offer you legal advice and support. And if your case bears out, to represent your interests as you claim compensation for a head injury.
Moreover, we don't treat our clients like generic numbers, either. Because we appreciate that head injury & brain damage has far-reaching effects on you and yours. We understand the world of medical negligence and legal action can be foreign and confusing to the uninitiated. Therefore, we take a sensitive and personal approach to help make it as smooth and stress-free as possible for you.
Medical negligence claims are as much about having someone assume the responsibility for your injury as they are for obtaining payment for damages. Compensation can pay for rehabilitation treatments and other support you need to make the best possible recovery.
If it's readily apparent that medical negligence occurs, we may be able to request an interim compensation payment. In short, this will allow you to access private medical care and avoid NHS queues and treatment. Depending on the nature of your injury, early intervention from occupational therapists can make an enormous difference to your recovery and quality of life.
Get in touch with The Medical Negligence Experts today and make a no-obligation enquiry about claiming compensation for negligence related brain damage. Take comfort, because we offer all of our claims for brain injury on a No win No fee basis.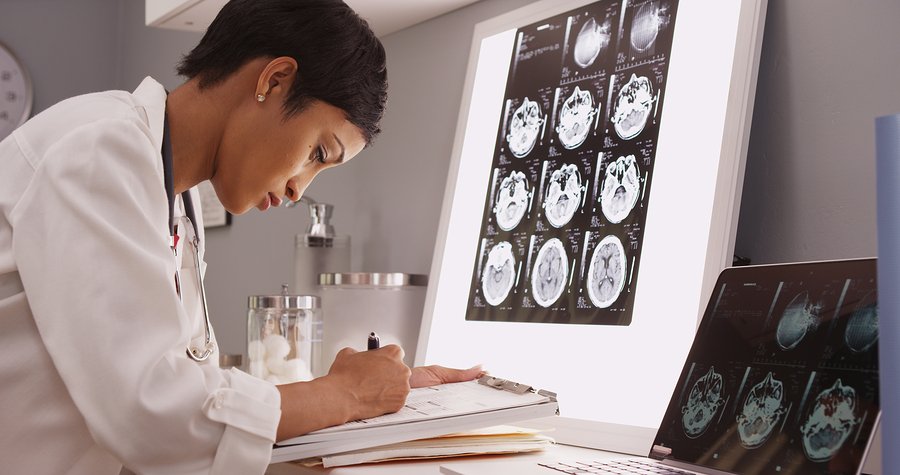 Factoring in Time Limits
Because so much time passes, you might think that a claim has no chance of success. But that's simply not the case, as certain claims are claims dealing with time beyond the initial exposure. At TMNE, we work with solicitors with experience in obtaining life-sustaining amounts of compensation for traumatic brain injury incidents.
It's well within the very nature of these claims that they often arise long after the exposure. Because of this, it's imperative to act early, as details and evidence can become murkier the closer you come to the three-year time limit to bring suit. 
Therefore, contact us today in the event that you want to learn more about a claim. We'll arrange for you to take a free, no-obligation conversation with an expert. Accordingly, they can answer your initial questions and give you the information you need. Above all, you'll be in a position to decide whether pursuing compensation for clinical negligence claims is the right course of action for you and your family.
Expertise in Claims to Sue the NHS
Be straightforward: are you willing to sue the NHS? Then medical negligence claims might be in order. Our agents can talk to you about your situation and let you know whether you deserve traumatic brain injury compensation payments to aide your long-term recovery.
How do you sue the NHS?
To retain legal services on a claim for head trauma or brain injury, it's important to understand how to sue the NHS. Because while NHS negligence can include simple medical negligence, you might even sue the NHS for other reasons, as well.
Or, if their circumstances change and they do not notify their employer. An example of this would be if the employee injures themselves outside of work. But they did not make changes in work to accommodate their injury.
Separating personal injury claims from medical negligence

If you've suffered a brain injury and someone is at fault, it's important to know the difference between medical and non-medical claims process. Accordingly, if you need to make personal injury claims for a road traffic accident or accident at work, you'll want our colleagues that specialise as personal injury lawyers in the UK. For such cases, turn to The Compensation Experts. Their personal injury solicitors can help you with your claims process for a car accident and beyond, ensuring you can even return to work.
---
Am I eligible?
Did you suffer a physical injury in the last 3 years due to someone else's negligence? You're eligible if the answer is 'Yes.'
How much could I claim?
As every injury is different, the amount of compensation paid out can differ case to case. Varying factors lead to the final figure include the extent of your injuries, earnings missed out on, future losses and more.
How does the process work?
We understand that when making a claim it's important to know what to expect and when to expect it. That's why we make the process as transparent & clear as possible.
Why should you use us for brain injury compensation claims expertise?
No Win No Fee
We assess all claims on a No Win No Fee basis. From that, we can determine how successful a claim is likely to be. This service is 100% free.
Expert Solicitors
Our medical negligence solicitors aim to secure the best possible outcome for you. Meanwhile, we provide expert support and knowledge every step of the way.
Personal Dedicated Solicitors
Each client receives their own medical negligence lawyer. This expert will work on the case from start to finish, being there every step of the way. The client will be provided with a direct phone number and direct email address of the lawyer.
Unmatched Expertise in Brain Injury Compensation Claims
Trust in expert solicitors working for you.
We specialise in helping victims of injury claim the compensation they deserve. TMNE collaborates with their clients strictly on a No Win No Fee basis. Accordingly, we need to win your case in order to earn anything! Once you make contact, our experienced team will work to recover the maximum compensation you are entitled to.
You may want to make a medical negligence claim, or you would just like a free conversation with an expert. Regardless, we have skilful agents on hand to give you all the information you need. Take the first step to getting exactly what you deserve for your suffering. Just fill in our contact form to get the process moving: we'll be sure to call you back at a time that suits you best.