Children's Hospital Negligence: Great Ormond Street Hospital Investigates 'Faulty' Surgical Glue
November 4, 2021
Recent reports that Great Ormond Street Hospital is investigating after patients were treated with a "faulty" surgical glue may lead to concerns about children's hospital negligence.
Two of five children treated with the affected batches of Histoacryl glue at the central London hospital later died. The company issued a recall notice for some batches of the glue earlier this year. This was after the company found that the glue hardened less rapidly than expected.
Great Ormond Street Hospital said in a statement: "First and foremost, our thoughts are with the families of the children affected.
"The investigation found that whilst the passage of glue through the intended vessel may have been contributory in some instances of harm, it was unlikely to be the sole or main factor.
"Both patients who died had serious and complex medical conditions and the procedure to correct these always carries a high degree of risk, which is discussed extensively with the families before any treatment takes place."
The Great Ormond Street Hospital for Children NHS Foundation Trust has since created "clear guidance to staff on how alerts should be distributed. This guidance also states what action the hospital should take once they receive an alert".
According to a report to a Great Ormond Street Hospital public board meeting on 29 September, "Faulty batch of Histoacryl glue potentially impacting patient treatment outcomes", hospitals have used the adhesive for more than 30 years in the endovascular treatment of brain arteriovenous malformations – a tangle of blood vessels with abnormal connections between arteries and veins.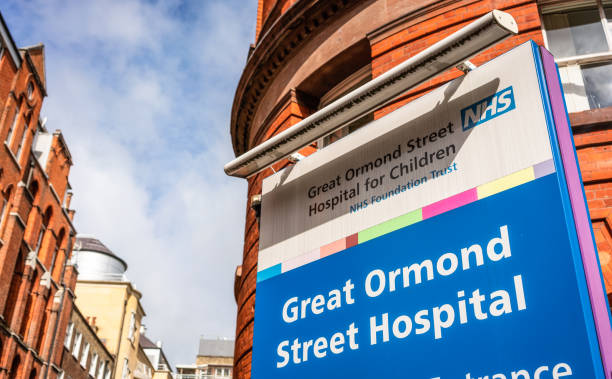 Children's Hospital Negligence
When your baby or child is ill it can be a worrying time. You then trust doctors and nurses to diagnose your child's symptoms and act upon them in a reasonable manner, either by treatment or a referral to a specialist. On occasion, this does not happen, and you may consider making a children's hospital negligence claim.
Some examples of children's hospital negligence include:
Failure to adequately treat a new born in the neo-natal period. For example shortly after birth, a baby who may have suffered injury post-delivery
Failure to identify and quickly treat symptoms of life threatening illnesses such as meningitis
Failing to properly examine and investigate a child in relation to fractures
Mismanagement of children with a head injury
Mismanagement of children with abdominal pain
Claiming on Behalf of a Child
If your child suffers hospital negligence, then you may be able to make a claim on their behalf. When making a claim, there is usually a time limit of three years from the date of the negligence, or your knowledge of the negligence. However, when the negligence involves a child, this time limit does not apply straight away. In cases of children's hospital negligence, a parent or guardian has until the child turns 18 to make a claim. The child then has until they turn 21 to bring a claim themselves.
How We Can Help
Here at The Medical Negligence Experts, we work with solicitors who have years of experience dealing with medical negligence claims. This includes children's hospital negligence. Contact us today by filling in our contact form. Or call us on 01614138761 to speak to one of our friendly knowledgeable agents.