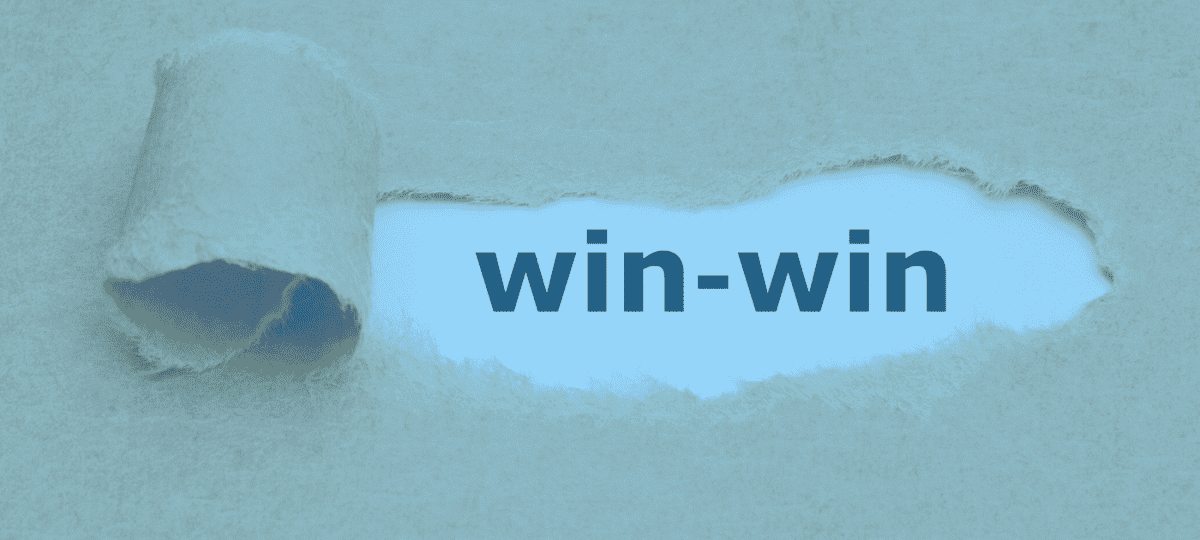 How to make a no win no fee compensation claim
See if you can make a no win no fee compensation claim for personal injury. The team at the Medical Negligence Experts can help you with loads of different personal injury claims.
Start your claim
Find out how much your claim could be worth now…
Make a No Win No Fee compensation claim
Because of our connections, top lawyers can help you make a No Win No Fee compensation claim. The beauty is that it removes the financial risk, thus leaving you free to concentrate on your claim. After all, who needs to worry about raising funds just to pay legal fees?
Indeed, a 'no win, no fee' basis will conjure up an image of daytime TV adverts. Moreover, you'll no doubt think of lawyers and claimants looking to make some quick cash. But in fact, the origin of No Win No Fee medical negligence claims starts with government policy.
What is a No Win No Fee compensation claim?
Once, compensation cases where the plaintiff couldn't pay for their own solicitor had funding from Legal Aid. But the Government took note in 1998 that this was costly to the British taxpayer. Accordingly, a new policy with a 'conditional fee system' came to be. To summarize, for cases where the claimant didn't win their case, they didn't have to pay any fees.
In summary, now anyone who wishes to make a claim has access to legal representation. Consequently, it doesn't matter whether a claimant can afford to pay for it upfront or not.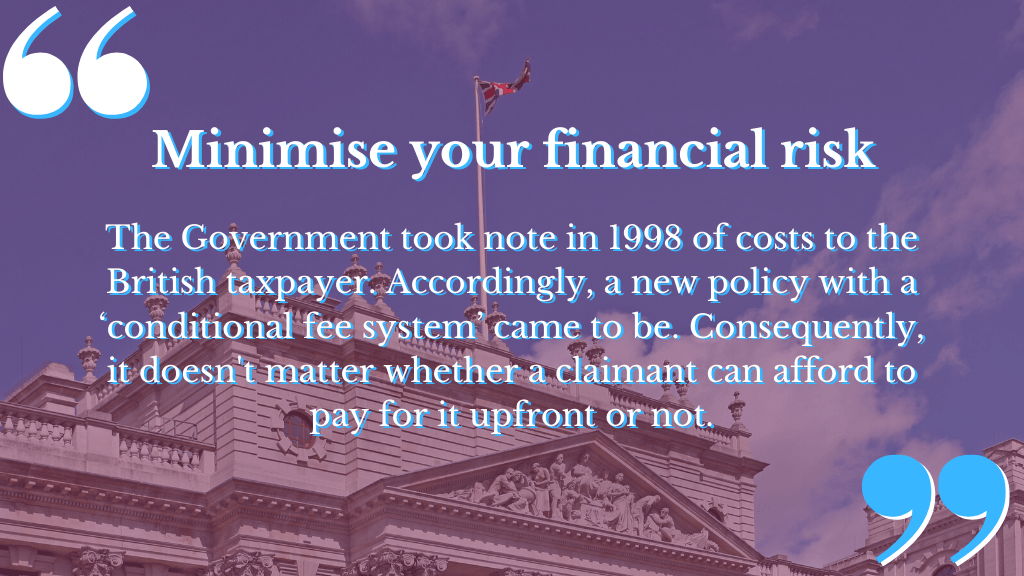 Forcing solicitors to up their game
To make a No Win No Fee compensation claim also means solicitors have to their game. In short, they must be confident they won't lose your case before they agree to take it on. In effect, they don't receive payment for work on a case that doesn't result in any compensation for their client. So they have an incentive to win when they take on your case: there's a success fee as well as your compensation at stake.
What benefits are there to make a No Win No Fee compensation claim?
The 'conditional fee agreement' explicitly ensures anyone suffering negligent medical treatment can start personal injury claims in England and Wales. That remains true even if you lack the money to spend on legal advice.
In the first place, medical negligence claims are notoriously hard to prove. Such as if you suffer an injury, pain, inconvenience, and/or loss of earnings as the consequence of ill-treatment by a:
doctor;
nurse, or;
any other medical professional.
You shouldn't, therefore, need to worry about a hefty legal bill in the event that your claim is unsuccessful. The same also applies if you suffer a road traffic accident, or if you need help through your trade union.
Trust in expertise
A No Win No Fee agreement also means you don't pay any money in advance to use legal services. Above all, the legal advice and experience are yours free of charge. Additionally, with our connection to a network of lawyers, any work on your case focuses on getting you results.
If you do unfortunately lose your compensation claim, there's nothing for you to pay. That's because you've got funding options, too. The network of specialist solicitors we use also assist you with After the Event insurance. This policy will cover unsuccessful costs in full, further minimising the risk to you.
On the contrary, if you succeed, our collaborative lawyers charge an industry-standard fee. In essence, it amounts to 20% of the total compensation you receive.
Medical negligence cases, in short, can be long, complex and time-consuming. By the same token, it's critical that you obtain the best possible legal advice from our panel of law firm collaborators. Using No Win No Fee to fund your claim ensures that money doesn't prevent justice from being done.
Moreover, it means the lawyers we work with only take cases they honestly feel we can win on your behalf. Because, as ever, a No Win No Fee claim waives your legal costs.
To start a claim today, remember that the clock is always ticking. As a victim of medical negligence in the last three years (that's the time limit), trust in No Win No Fee solicitors. So: can our collaboration of No Win No Fee accident solicitors win your claim?