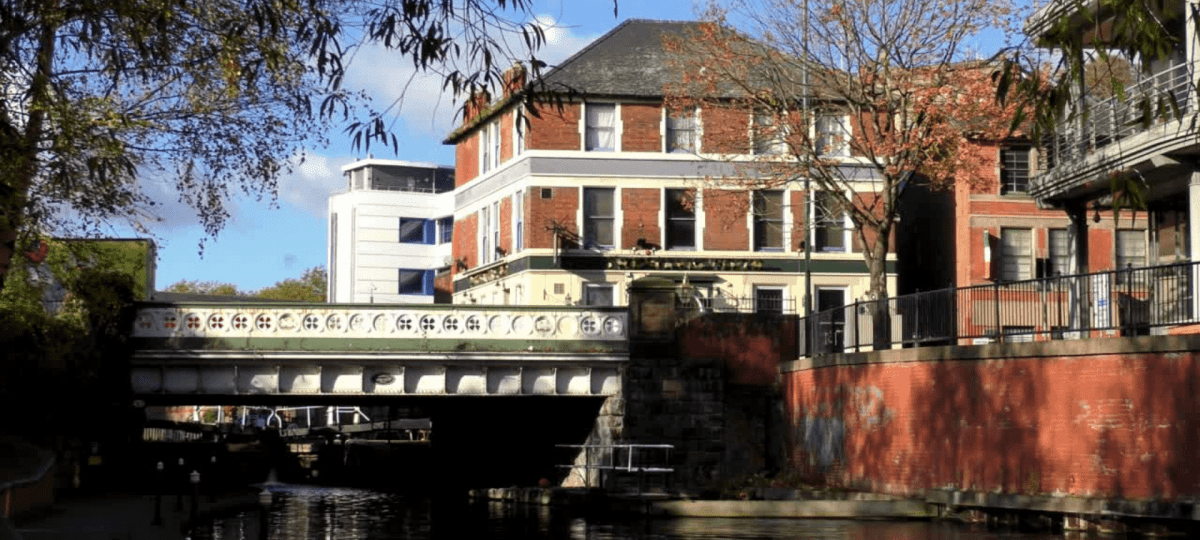 Expert Nottingham Medical Negligence Solicitors
We specialise in helping victims of clinical negligence claim the compensation they deserve. Nottingham Medical Negligence Solicitors and Expertise you can rely on.
Start your claim
Find out how much your claim could be worth now…
Nottingham medical negligence solicitors & expertise
The Medical Negligence Experts are the leading medical negligence solicitors in Nottingham for service and results. We support clients let down by the medical profession, receiving negligent medical care at a time when they are at their most vulnerable. If you receive a personal injury through what you believe to be negligent care, talk to us today.
Most people have only a very high-level knowledge of how their body works and what can go wrong. You have no choice but to place your trust in doctors and other medical professionals when you fall ill or suffer an injury. Unfortunately, mistakes occur that can cause unnecessary suffering and pain.
Losing a regular income while you are recovering and needing additional treatment and support can leave you struggling financially. Our medical negligence lawyers in Nottingham have the skill and experience to get you the maximum compensation which you deserve.
Failures can happen, regardless of whether treatment takes place in a private medical centre or on the NHS. In truth, your injuries don't have to be permanent to warrant medical negligence compensation. But they do need to have been avoidable and not related to another cause such as a pre-existing condition.
Examples of medical negligence claims include:
From the moment a mother finds out she is expecting until her baby is safely in her arms, she will be understandably concerned about the development of her unborn child and her own health. Even in a healthy pregnancy and straightforward delivery, there will still around a dozen practitioners – from community midwives to obstetricians.
The Medical Negligence Experts understand that no parent wants to be in a situation where to claim damages for negligent prenatal or antenatal care. If you or your child has been adversely affected by medical negligence, we can help you obtain the necessary rehabilitation treatment.
Compensation claims for hospital negligence can include anything from bedsore or pressure sore claims to hospital-acquired infections such as MRSA or C.Diff. One of the most frequent queries our medical negligence team in Nottingham receive about hospital negligence relates to Accident claims.
The busiest department of a hospital is A&E. At any time of the day or night, A&E staff need to be able to leap into action, assessing patients and prioritising them by urgency. In addition to meeting patient needs, staff are often working to punishing targets regarding treatment times and bed numbers. It is understandable that mistakes can happen, but that does not mean that the standard of care you receive should be less than adequate.
Contact The Medical Negligence Experts if you experience any failure in the care in a hospital including:
delays in treatment;
misdiagnosis;
falling or injury, or;
receiving the wrong type or dosage of medication.
Injury claims can relate to elective surgery as well as non-elective or semi-elective treatments. Restrictions on cosmetic procedures, such as gastric band fitting or liposuction, were once lax in contrast to mandatory treatments. But stricter laws introduced in 2016 has seen standards rise.
Cosmetic surgery negligence can include cases like:
scarring from severe allergic reactions to hair dye;
extreme sensitivity after tooth whitening;
infection after a surgical treatment like breast augmentation, and;
adverse reaction to fillers.
Whatever cosmetic procedure you are having, your practitioner has a duty of care to ensure you:
are not the victim of aggressive sales tactics or misleading advertising;
that you are aware of any risks with your treatment, and;
that it carries out in an acceptable industry standard.
Prescribing of modern medicine is so wide that it is easy to forget it can be harmful. The wrong type or the wrong dose can have serious side effects which can interfere with a patient's recovery and, in serious instances, cause them to fall ill.
Prescription errors can happen either with a medication's prescription or dispensary. Mistakes can include being instructed to take something which is unsuitable for your condition or which does not mix with a medication you are already taking for another condition and getting the wrong dose.
It can be being prescribed medication for too long without having a review with your GP or being given something to which you have a known allergy. A wide range of professionals can prescribe medication, and all should check these things before doing so.
Dispensing pharmacists can cause harm by printing labels incorrectly, storing medication in the wrong conditions, or issuing the wrong product. You can help protect yourself by checking what you have been given matches what is on the prescription, and ensuring you are clear on how it should be taken or used.
In truth, every patient should be aware that all surgery carries an element of risk. But that should not include mistakes or negligence on behalf of the surgical or nursing team. If you suffer due to a surgical error, anaesthetic mishap, or inadequate post-operative care, The Medical Negligence Team can help you.
Instances of care home negligence are, unfortunately, a regular feature on the news. The decision to enter a care home is not one which residents and their families make lightly, and it can be heartbreaking when they do not receive the care they rightfully deserve.
Typical examples of care home negligence include bedsores and ulcers that could have been avoided had the patient been moved more frequently. Additionally, cuts and fractures from falling either while being moved or due to insufficient support.
The NHS Litigation Authority handles all NHS negligence compensation claims. More than 98% of all claims to the NHS Litigation Authority are resolved without the need to go to court.
The Medical Negligence Experts are very familiar with the NHS Litigation Authority and its processes. We use our knowledge and experience to get the best outcome quickly, minimising any stress for our clients.
Securing Compensation through Nottingham Medical Negligence Solicitors
Before you can request damages, you need to verify that you have grounds to claim compensation. That is, that your injury would not have happened if the person responsible had carried out their job correctly. It sounds simple, but proving negligence can be time-consuming and complicated.
Consequently, it is vital to work with a solicitor who specialises in medical negligence claims. We can determine if there are a legitimate cause and blame and act accordingly.
For damages to be paid someone needs to be responsible. If you compare the treatment with a similar facility, can you reasonably expect not to suffer the same injury?
In short, your injury can't be a result of simple chance or bad luck. Moreover, it can't be a matter of your health deteriorating due to a pre-existing condition. In short, your injury needs to be avoidable to make a claim, whether it was:
a mistake during surgery;
not providing adequate walking aids in a care home, or;
failing to refer a patient for further tests and assessment.
The Medical Negligence Experts offers a free, no-obligation consultation for clients considering applying for compensation. We can help determine whether you've grounds to claim and, if so, what your options are for proceeding.
Processing Times for Medical Negligence Claims
You only have three years from the date of negligence to submit a compensation claim to court. This may sound like a long time but consider the months of research from both parties, it's more reasonable. Moreover, you may have to wait for your injury to settle before an accurate prognosis can be made. Additionally, the other party will potentially drag the process out as long as they are legally able to.
As a result, you may find yourself unable to claim compensation even if you deserve it.
We appreciate that starting a compensation claim may be the last thing on your mind if you are:
recovering from medical negligence, or;
struggling with the bereavement of a loved one dies as a result of medical negligence.
However, the sooner you begin your claim, the less time it is likely to take. We support our clients with professionalism and sensitivity, minimise intrusion into your life while ensuring you get the maximum payment.
Medical Negligence Claims FAQ
We are happy to answer any queries you have about claiming compensation in a free consultation. Some of the most frequently asked questions we receive are:
Can I Make a Claim For Someone Else?
You can raise a compensation claim for someone if they are unable to do it for themselves either because they are under the age of 18 or physically or mentally incapable. Compensation will be paid into a trust until the claimant is legally able to manage it themselves. The trustees can allocate funds for rehabilitation and other treatments. As well as things like home modifications or mobility aids.
Why do I need a Solicitor to Make a Claim?
You can submit a request for compensation directly to the party you believe is responsible without using a medical negligence solicitor. But without comprehensive knowledge of this very specialist area of law, it is unlikely to succeed.
You may end up with a payment far less than which you are entitled to, or even nothing. The Medical Negligence Experts understand the laws regarding compensation. Accordingly, we'll always represent your best interests while researching, negotiating, and pursuing what is fair.
Can I afford a Lawyer?
Yes! Our No Win, No Fee* agreement means that anyone can afford quality legal representation when claiming compensation. You can find out more by speaking with our legal advisors.
You may already have a policy that covers legal fees as part of your home or medical insurance. To assist with your case, we can find this out for you.
Legal aid may be available in some instances as well.
How Much Compensation Will I Receive?
It is not possible to state at the start of a claim precisely how much compensation you will receive. Variables to consider include:
the severity of your injury;
expenses you incur or are likely to have regarding medical treatment;
nursing care and lost income, and;
the nature of the negligence that led to your injury.
Your lawyer will give you a rough estimate they will then be able to revise. Because they do further research on your case and compare it with how much compensation goes out for similar claims.
How Long Will My Medical Negligence Claim Take?
As with the amount of compensation, it's impossible to stay how long your claim will take. But as a guideline, the more severe your injury, the longer it is likely to be.
A straightforward case where there is clear evidence a dentist removed teeth unnecessarily should be resolved in nine months. Meanwhile, a claim for misdiagnosis can take between one and two years.
Additionally, claims involving brain damage can take three or more. The easier it is to obtain the evidence, the more likely the other party is to admit liability. As a result, the faster it is for a claim to reach a resolution.
Contact The Medical Negligence Experts today to find out more about Nottingham medical negligence solicitors.
You'll get a free consultation, and;
There's no pressure to start a claim.
Everyone's circumstances are different, and some victims need time to decide whether to ask for damages.
Call directly or fill in our online form for us to respond. In truth, if you don't win your case, the No Win No Fee basis ensures that you won't have to pay. Above all, you've nothing to lose by making an initial enquiry above all. Additionally, it could open the door to the right support and treatment for a bright future.
*conditions may apply