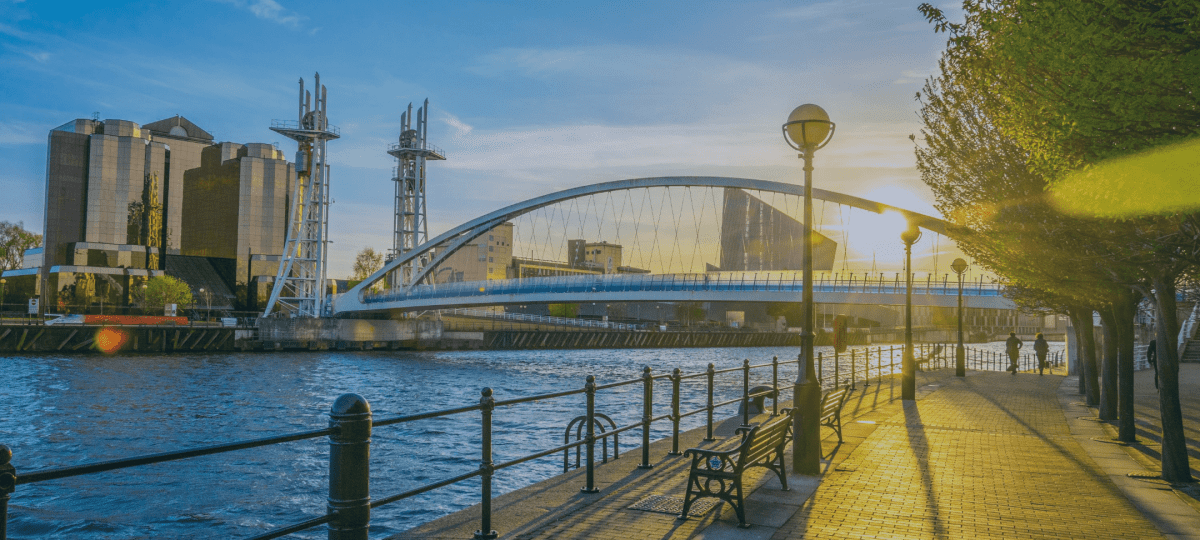 Medical Negligence Solicitors in Manchester
We specialise in helping victims of clinical negligence claim the compensation they deserve
Start your claim
Find out how much your claim could be worth now…
Medical Negligence Solicitors in Manchester
Medical negligence solicitors in Manchester are available with the help of The Medical Negligence Experts.
Putting your trust in a medical expert is no trivial matter. In some instances, you will literally be placing your life in their hands. Thankfully, most professionals undertake their duty of care to a high standard. Nevertheless, there are occasions when mistakes happen and cause unnecessary suffering for the victim.
If you believe your injury or illness was a result of medical negligence, call us. We work with top quality medical health care solicitors in Manchester. They'll support and guide you through the process, helping you claim the maximum compensation.
The Medical Negligence Experts have specialist lawyers who can assist with all types of medical negligence claims including:
Medical Negligence Claims in Manchester
Medical procedures do go wrong, and the cause was avoidable, misjudgement, or incompetence. As a result, The Medical Negligence Experts are on hand to help. Our team of medical negligence lawyers in Manchester have the knowledge and experience for these claims.
In short, our clients obtain maximum compensation in the shortest possible time. Moreover, claims won't even have to go to court in a significant majority of cases.
We understand the anguish facing clients who suffer injury or illness by a negligent medical professional. Our role is to help you rebuild your future. Compensation will enable to you access the expert medical support you need to recover and move forward with your life.
Medical negligence injuries may be temporary or last a lifetime. We support clients who face both emotional and physical scars from their experience.
Thankfully, most medical professionals are precisely that: professional. However, when unethical acts lead to illness or injury, we provide the best medical negligence lawyers in Manchester.
Compensation Claims for Medical Negligence in Manchester
Medical negligence claims need to meet specific criteria to be valid. You may experience negligent care or treatment the still visits no harm upon you. In turn, there is no just cause for claiming for damages.
Likewise, you may suffer injury in the course of your treatment. But compensation is only up for consideration if:
it can be proven your injury was avoidable and;
that you would not have experienced it under the care of another professional.
These two criteria usually constitute "cause" and "liability."
The Manchester Medical Negligence Experts handle all types of clinical negligence claims. Because of specialist solicitors who are experts in particular claim types.
Accident and Emergency Claims in Manchester
The A&E department is consistently the busiest area in any hospital. Staff need to respond quickly to assess patients, provide emergency treatment, and refer them to other departments for diagnosis and care. The speed in which they act can literally make the difference between life and death, too. But the fast-paced, high-pressure environment can, unfortunately, lead to mistakes.
The Medical Negligence Experts assist with A&E claims regarding:
Staff not asking about a patient's previous medical history;
Taking inadequate or incorrect patient notes;
Not sufficiently examining a patient, and;
Failing to refer them for relevant scans and tests.
They may also misread scans and test results. On the other hand, they may misdiagnose (and send) patients home when they should instead be receiving treatment.
Here's one example of a successful A&E negligence claim we assisted with. It involves a patient sent home from A&E with severe headaches and sickness twice. However, it all occurs before diagnosing that brain bleeding causes his symptoms.
This was after he had been misdiagnosed by his GP on several occasions. The delay in diagnosis left the client with permanent partial sight and mild brain damage.
Brain Injury Claims in Manchester
Together with spinal damage claims, brain injury compensation claims normally take the longest to process. That's why it's beneficial to seek legal advice as early as possible, even if you don't understand the final prognosis yet.
The average adult brain is only around 15cm long yet it contains an estimated 86 billion neurons, making it fantastically complicated. Virtually every bodily function relies on the brain to be working correctly. Therefore, brain damage brings enormous repercussions for both the patient and family.
Brain injuries can result from mistakes in surgery, including anaesthetic mistakes. As well as failing to correctly diagnose a brain haemorrhage or stroke. Brain injury compensation claims also arise from parents on behalf of children injured before or during birth. That includes those who develop cerebral palsy after receiving insufficient oxygen.
Unfortunately, these types of clinical negligence claims can take up to three years to finalise. But we may be able to obtain an interim compensation payment if the other party acknowledges liability.
They typically deduct this amount from any final settlement. Accordingly, it will give you the financial means to access any specific treatment that will help in your rehabilitation. As well as to pay for necessary adjustments you may need to make to your home. Or to cover any loss of earnings if your injury leaves you unable to work.
Cancer Claims in Manchester
Macmillan Cancer Support estimates 2.5 million people live with cancer in the UK. Additionally, Macmillan projects this number will rise to four million by 2030. Advances in research and treatment means that cancer is not once the automatic death sentence that it was. Nevertheless, early diagnosis is still the key to successfully treating this disease.
Delay or misdiagnosis of cancer can cause a patient to encounter a tougher fight for recovery. As specialist cancer claim solicitors, The Manchester Medical Negligence Experts can help show where delays in diagnosis:
leads to your treatment being more aggressive, or;
your prognosis being less favourable than it would otherwise have been without the delay.
As with any health solicitor claim, you will need to demonstrate the delayed or misdiagnosis caused you harm or injury. This usually only occurs if the diagnosis was delayed by at least several months. But talk to The Medical Negligence Experts for free advice if you think you may be entitled to compensation.
GP Negligence Claims in Manchester
In short, medical specialists know a lot about a specific type of illness or part of the body. But GPs have a broad knowledge of the whole body at a high level. Their role is to diagnose and treat less severe illnesses and to refer to a specialist for further assessment when appropriate. Most GPs carry out their duty of care with consideration and competence.
However, it's possible for them to make mistakes that lead to medical negligence solicitors in Manchester getting involved. The Medical Negligence Experts have skilled clinical negligence lawyers who can help if you have been a victim of GP negligence. Examples of this can include:
failing to diagnose a stroke;
failing to refer a patient for further investigation for cancer;
not maintaining correct or adequate patient notes, and;
prescription errors.
There are occasions where a GP intends to do something, such as refer a patient for a blood test. But due to procedural failures at the surgery, the referral is never made. Such a delay may also be cause for GP negligence compensation if it causes patients avoidable harm.
Prescription Error Claims Manchester
Far too often, it's easy to look at medicine as a safe form of drugs. After all, why would a person be prescribed something which could hurt them? The Manchester Medical Negligence Experts assist clients suffering an injury from the wrong type or dose of medicine.
Medication errors can also include a patient being given medicine that has been stored incorrectly. As a result, this improper storage renders it useless and therefore, doesn't deliver the necessary treatment to a patient.
Talk to The Medical Negligence Experts if you believe your illness is the result of a medication error. Mistakes can include:
being given someone else's medication;
receiving incorrectly labelled drugs;
being prescribed medicine that is unsuitable for your condition or;
medication which interferes with a medicine you're already taking, or;
receiving the wrong dose or method of delivery.
Case Study
Here's an example of a successful medication error claim. It involves a woman falling ill after being given a drug that contains penicillin as part of her postnatal care. This occurs in spite of two critical facts.
Telling medical staff she was allergic to penicillin and;
Wearing a wristband which advised hospital staff of her allergy.
Her sensitivity to penicillin was also clearly documented in her notes. But it's a standard process to issue patients with that particular drug in her circumstances. Consequently, the error of injecting the victim with this medication was entirely avoidable.
Thankfully for the victim in question, the effects were ultimately reversible. However, the patient suffers a headache, illness, confusion, and swelling of her hands and feet. As a result, she remains unwell and unable to care for her newborn for the first few weeks of its life.
Surgery Error Claims Manchester
The Manchester Medical Negligence Experts can assist you to claim maximum compensation for personal injury via healthcare. Especially when you suffer injury as a result of a surgical error.
That's true regardless of whether you were receiving private treatment or were under NHS care. It does not matter if you were an inpatient or day patient, or if you are undergoing cosmetic or elective surgery.
Your surgeon and the medical staff have a duty of medical care to protect your health and wellbeing. Furthermore, they have to maximise their delivery of that care in the course of your treatment.
Surgery negligence claims can relate to errors a surgeon makes. That, as well as subjecting a patient to unnecessary surgery, and failures in post operative care. Our medical negligence lawyers in Manchester also have experience supporting clients in other surgical areas.
For instance, those who have surgery without being made aware of associated risks and alternatives. Therefore, the patient is unable to provide the necessary informed consent.
How to Claim Compensation with Medical Negligence Solicitors in Manchester
The Medical Negligence Experts offer a free, no obligation consultation. That way, we can ascertain if you have grounds to claim damages for medical negligence. If you do, they can also advise you on how to proceed and what your options are for payment.
Many of our clients opt for our No Win No Fee* basis agreement. Providing you're honest with the information you provide and take the legal advice of your lawyer, of course. Then, you will not have to pay any legal fees if your claim is unsuccessful.
If you are claiming on behalf of a child, you may receive financial support in the form of legal aid. So ask our legal team before you make any decisions about funding.
Once you've decided to proceed with your compensation claim your medical negligence lawyer will go through your case carefully. They also obtain evidence that helps to prove causation and breach of duty. This may involve an assessment and report from an independent medical expert, but your lawyer will help arrange this.
Settling Manchester medical negligence claims out of court
More than 90% of claims, and over 98% of claims made against the NHS, settle out of court. We have an impressive success rate of obtaining maximum compensation without going to court. However, the other party might deny liability or refuse to offer a fair and reasonable amount of compensation. Therefore, we can recommend submitting your claim to court as a final option.
We appreciate going to court is an unfamiliar and potentially stressful experience for many people. But there is no reason to worry about going to court at all with The Medical Negligence Experts. When in court, a judge will:
firstly, review the details of your claim;
decide whether the other party was solely or partially responsible for your injury, and;
finally, state the amount of compensation the claim is worth.
Your team at The Medical Negligence Experts continue to support and represent you all the way.

Time limits for Manchester medical negligence claims
There is a three-year statutory timescale for submitting a medical negligence claim to court. This date starts either when you were injured, or when your injury was linked to medical negligence. Simple claims like a dentist removing teeth needlessly resolve in six to nine months. But other claims can take two or more years to resolve.
Start your claim today by phoning The Medical Negligence Experts and finding out how we can help you. We work with law firms authorised and regulated by the Solicitors Regulation Authority (SRA).
*Certain conditions apply.