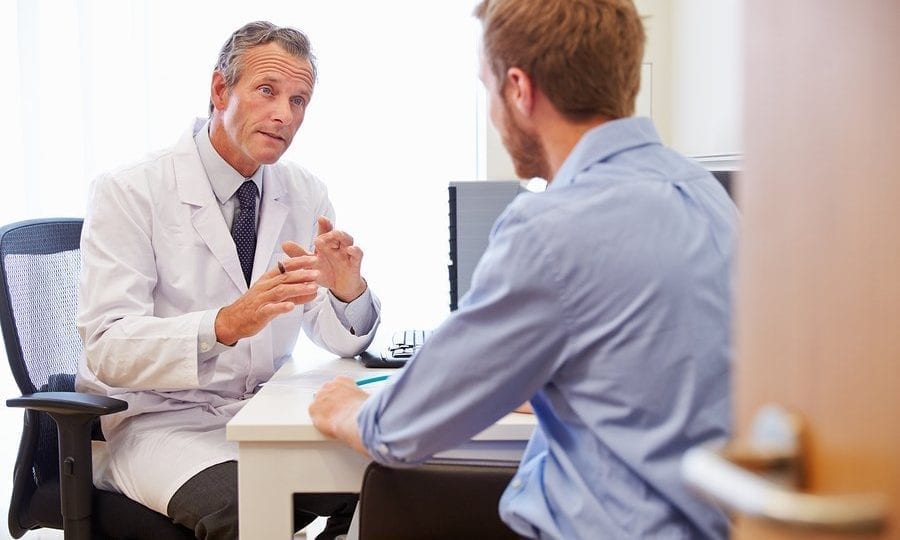 No Win, No Fee Medical Negligence Solicitors in Truro
We specialise in helping victims of clinical negligence claim the compensation they deserve
Start your claim
Find out how much your claim could be worth now…
Medical Negligence Solicitors in Truro
Our medical negligence solicitors in Truro represent clients who have been harmed by inadequate care or avoidable accidents and want to claim compensation. We specialise in medical negligence compensation claims which mean we have an expert understanding of this complex area of law.
When you are taken on as a patient by a healthcare professional, whether it's a visit to your GP or a nurse monitoring your recovery after surgery, they commit to a duty of care and need to take every reasonable step to protect your health while they are looking after you. In most instances, they uphold expected standards and take care of you to the best of their ability.
Unfortunately, not everyone in the medical profession is so conscientious and the results, when they fail in their duty of care, can be tragic – even fatal.
If you believe you have been injured because of inferior medical advice or treatment, then talk to The Medical Negligence Solicitors. With the help of the right solicitors, making a claim can be stress-free and affordable, giving you the ability to concentrate on getting better while we work to get you maximum compensation.
Claiming Compensation for Medical Negligence in Truro
We handle all kinds of medical negligence claims in Truro, against both the NHS and private practices. Our goal is to give you the resources you need to make the best possible recovery, and you can't do that while you're worrying about how to pay for extra medical care or covering household bills because you are unable to work.
Talk to The Medical Negligence Experts today to find out how we can help you claim compensation for medical negligence in Truro. We specialise in handling claims of this nature, and the experience of our team means we have helped someone who has been in a situation very similar to yours to get the compensation they deserve.
Start by arranging a cost and obligation-free consultation with one of our legal advisors today. This consultation is confidential and is your opportunity to ask any question you have about whether you are eligible to claim compensation and how the process works.
We will assess your case to verify whether you have legal grounds to apply for payment of damages. The criteria to meet this are:
that you have been injured or your health has been harmed;
it is possible to identify the person or organisation who was responsible for this injury;
the accident or substandard care was avoidable and, had you been treated by someone of similar experience and training, you would probably not have been harmed;
the date of injury or knowledge, which ever is more recent, happened within the previous three years.
These restrictions apply to virtually every claim. Because the time of knowledge can be ambiguous or unclear, it is always better to seek legal advice at the earliest opportunity, even if you only suspect it may be possible that negligence was involved.
Common Types of Medical Negligence
Whatever your injury, if you believe it happened because someone failed to do their job properly, then talk to our medical negligence solicitors in Truro. We represent people who have had their lives turned upside down because of a cancer misdiagnosis, surgical error, or unnecessary amputation.
Typical types of medical negligence claims we handle are:
This list is by no means exhaustive as every type of medical treatment, including dental care, physiotherapy and cosmetic surgery, carries a risk of negligence.
Each claim we handle is as unique as the person at its centre, which is why we work hard to deliver a consistently high standard of personal service – your recovery is far too important for us to take lightly. We don't make assumptions about how an injury has affected you or how it may have happened, we ask you relevant questions and investigate so we can build a clear picture of how you were failed and what the impact has been both on your health and your finances.
Whether your claim takes 12 months, two years or even longer to settle, The Medical Negligence Experts will stay by your side, taking the stress out of claiming the compensation you deserve so you can focus on getting better.
No Win No Fee* Medical Negligence Claims in Truro
Nearly all claims we handle in Truro are made on a No Win No Fee* basis. Once we have verified your claim has a good chance of succeeding we will talk to you about your funding options, including our No Win No Fee* agreement, so you can decide what the best choice for you is.
No Win No Fee* agreements take away the financial risk involved with hiring a solicitor privately and remove the need for you to have to pay for your legal representation in advance of receiving any compensation. If your claim is successful then your solicitor is paid:
Their legal fees plus any additional expenses they may have paid on your behalf, like court fees or the cost of obtaining an independent medical report. These costs are often paid for by the losing party.
A success fee, which is agreed at the start of your claim and normally a percentage of the amount of damages you are paid. Your solicitor will clarify this fee before you agree to proceed.
The value of the success fee is based on how much work your solicitor anticipates will be involved and the degree of risk they are taking on your behalf. Standard fees for successful claims are 25% of the compensation you receive.
An alternative to using a No Win No Fee* agreement is to hire a medical negligence lawyer in Truro privately. While doing so means you keep 100% of your compensation, you will need to pay their hourly rate as well as any further expenses associated with your case.
Another option for funding your request is through an insurance claim if you have existing legal expenses insurance as part of your home or motor vehicle policy. However, this cover may be limited, and your choice of a solicitor may be restricted to one on their approved list.
Not all claims are eligible for a No Win No Fee* agreement. If your lawyer believes there is not a good chance your application will be successful, then they may opt not to shoulder that financial risk and you will have to finance your claim another way.
The easiest way to find out what your options are regarding financing a No Win No Fee* claim is to talk to The Medical Negligence Experts.
Medical Negligence Claims FAQ
We know that, even if you're only considering the possibility of making a claim, you're likely to have some fundamental questions. We have provided the answers to some of those we hear most often below. If you want any more information or have a question that is specific to your circumstances, just call or contact us online, and we can arrange a time for you to speak directly with one of our expert advisors.
Can I claim compensation?
You would think this would be an easy thing to know, but sometimes the area of medical negligence claims is anything but simple. The first thing to verify is whether you have received an actual injury. It may be something new, such as a fractured hip in an elderly patient who was not carefully treated when being moved from their chair to a bed, or it could be that your existing condition was made worse through negligence. A good example of this is cancer misdiagnosis, where the negligence did not cause the condition, but mistakes made in identifying a suitable treatment led to a patient's prognosis being worse than it would otherwise have been.
Once you know you can prove injury, the next stage is to examine the cause. For your claim to be valid, you need to prove that the medical professional responsible for your care was negligent; that they did not take all reasonable steps to protect you from the risk associated with your treatment, and provided a standard of care less than acceptable for someone of their experience and standing.
While receiving negligent care on its own is sufficient for raising a formal complaint, it does not provide legal grounds for claiming compensation.
How long will my medical negligence claim take?
The average process time for a medical negligence claim is 12-18 months. Your application may take longer if the long-term implications of your injury are unclear and it is not yet known what ongoing support or care you will require.
If the other party refuses to accept that they are responsible for your injury or pay you a fair amount of compensation, then we may recommend you submit a request for a judge to assess your case and make a ruling. Litigating a claim in this way can add a further 12 months to the processing time, depending on how busy the courts are and how long you have to wait for a hearing date.
While our goal is always to obtain maximum compensation in the least amount of time, we will not cut corners or rush the process at the risk of you achieving an unfavourable outcome or jeopardising the amount of compensation you receive.
Can I claim compensation for someone else?
At The Medical Negligence Experts, we are happy to support those who are claiming compensation for a loved one who is unable to represent themselves. People in this role are called "litigation friends" and need to have the approval of a court. Applying to act in such a capacity is usually straightforward. You need to submit a form to the courts to prove you are suitable and can act in the best interests of the claimant, who is called the "protected party".
The process for claiming compensation whether you are a litigation friend or a victim is the same. The only difference is that, while the majority of claims brought by victims settle out of court, a judge needs to agree to the amount of compensation being paid to a protected party, and how this money will be managed until they can handle their own financial affairs.
Is there a time limit for claiming compensation?
A statutory three-year limit applies to most medical negligence compensation claims. The exceptions are:
If the victim is a child and legally unable to start the claim themselves. In this instance, the litigation friend (often a parent or guardian) can bring the claim at any time before the child turns 18. Once they are legally an adult, they can start the claim at any time until their 21st birthday.
If the courts recognise that the victim lacks the mental capacity to legally represent themselves, such as someone who has suffered brain damage or who has dementia. A litigation friend can start a claim up to the point the victim regains their mental ability when the three-year countdown for them to do it beings. If the victim never recovers this ability then the date for claiming remains open-ended.
Will I have to go to court?
It is very unlikely that you will have to go to court, and certainly something we will do our best to avoid, so you do not have that extra delay or stress. However, there are times when litigating your claim is the only option for reaching a settlement. It is, therefore, vital that you are confident of the information in your application as you may have to testify to its accuracy under oath.
What happens now?
Talk to The Medical Negligence Experts today to arrange a time for your own consultation with a solicitor who specialises in medical negligence. The earlier you seek legal advice, the stronger your claim will be and the sooner you will have the compensation that will provide you with access to make the most of your life.
*conditions apply