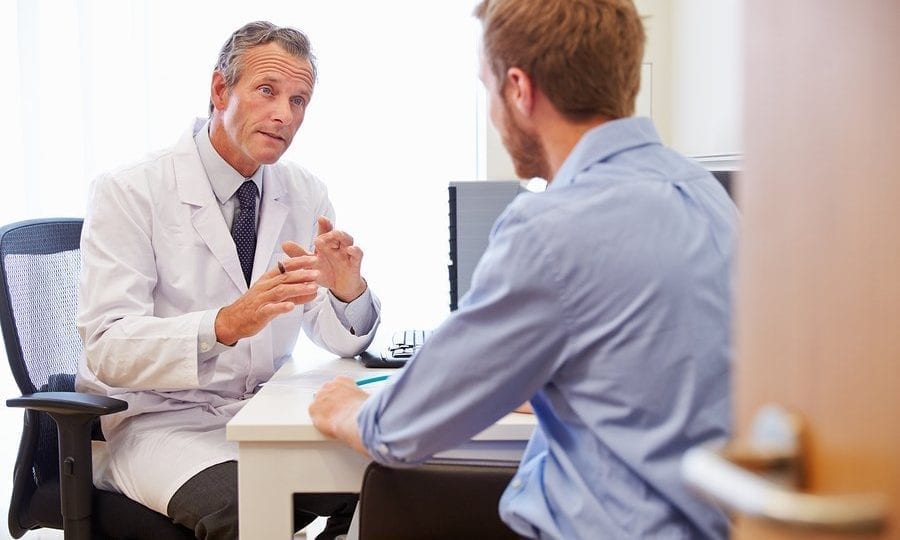 No Win No Fee Medical Negligence Solicitors in Southampton
We specialise in helping victims of clinical negligence claim the compensation they deserve through our access to Medical Negligence Solicitors in Southampton.
Start your claim
Find out how much your claim could be worth now…
Medical Negligence Solicitors in Southampton
We work with medical negligence solicitors in Southampton. In turn, we offer a team of legal experts who specialise in helping victims of medical negligence.
The Medical Negligence Experts have a strong track record in successfully claiming compensation. They also provide a consistently high standard of customer care. First and foremost, we recognise that our clients are not merely cases or claims. They're real people who, through no fault of their own, find themselves vulnerable.
With our expert knowledge and extensive experience of obtaining positive results, you know you are in good hands. Our medical negligence solicitors in Southampton will advise, support and represent you to the best of their ability. As a result, we'll go after the compensation you need to make the best possible recovery.
Contact The Medical Negligence Experts today if you, or someone you love, has been injured as the result of medical negligence, and find out why we are one of the leading solicitors specialising in this area of law.
Claiming Compensation for Medical Negligence in Southampton
You don't have to be bad at your job to make a mistake. Fortunately, not all negligent care causes an injury but where it does, the victim may deserve to claim compensation. Primarily in recognition of their pain and suffering, and to ensure they don't lose out financially as a result.
Our medical negligence solicitors in Southampton specialise in this area of the law. In essence, we know medical negligence claims inside out and back to front. There is no type of claim for negligence they can't handle. Moreover, given their extensive experience, there's little they have not seen.
You can talk to them in confidence about your injury. In summary, they'll respect your privacy and give you the best advice about your legal options.
Whether you have been hurt due to poor dental care or had a cancer misdiagnosis? Doesn't matter. The Medical Negligence Experts ensure you get every penny of compensation you need for the recovery.
Call Us Today
Start your claim today by calling our freephone number. Or just use our online contact form to request a free, no-obligation consultation with one of our legal advisors. They will ask you all the right questions and actually listen to your story.
We will let you know whether you are eligible to claim compensation from the other party. Accordingly, we'll identify whether it is likely your injury was avoidable. Moreover, if it would occur if someone else had been responsible for your care.
In summary, large organisations with equally sizeable law firms don't frighten us. Moreover, we won't compromise on the right amount of compensation. Negotiating a fair settlement is not about greed or revenge. It's about making sure you can access the right treatment. Moreover, that you don't struggle financially because of your injury.
No Win No Fee* Medical Negligence Claims in Southampton
Our No Win No Fee* agreements in Southampton have helped people just like you. In short, you can receive the compensation you deserve without having to spend thousands to do it. A No Win No Fee* agreement protects you from spending your life savings.
All with no guarantee that you will receive any compensation. Plus, making a claim which costs you more in legal expenses than the compensation you deserve.
Before you start your claim, we will go through your funding options. For most people, this includes hiring a lawyer privately and paying them an hourly rate plus expenses. Additionally, the use of legal cover you may have as part of an existing insurance policy to cover the cost.
A significant drawback of both of these is that you have to pay in advance. However, we'll only recommend you proceed with a claim if we believe it has a good chance of success. Yet there is no promise you will receive any compensation.
Basis of a No Win No Fee Agreement
The most popular choice for our clients is to claim via our No Win No Fee* agreement. This method removes the need for you to pay up front. Additionally, it protects you from the risk that you will spend thousands of pounds only to receive nothing in return.
If your claim fails, we waive our fees and a specialist insurance policy will cover any expenses. By winning compensation, we request the other party cover all your legal costs. Accordingly, you'll pay your solicitor a success fee, which you agree with your solicitor at the outset.
Because we link our fee to your compensation, your solicitor buys into your case and wants to achieve for you.
Claiming Compensation on behalf of Another Person
Our medical negligence solicitors are happy to help whether you are the victim or acting on their behalf. A person needs a litigation friend if they're:
under the age of 18, or;
lacks the mental ability to make legal or financial decisions themselves.
This role often goes to a parent, guardian, spouse or adult child, for example. But it can also be someone independent of the family, such as a solicitor.
Regardless, we handle claims brought by litigation friends or claimants the same way. Our aim is always to obtain maximum compensation in the shortest possible time. Moreover, we're there to help the victim access the right resources and to make the best possible recovery.
The settlement amount and plans to manage these funds for the victim require approval by the Court.
Settling a Compensation Claim out of Court
The NHS Litigation Authority statez that around 98% of claims settle out of court. Half of the remaining claims fall by the wayside due to insufficient evidence. That leaves less than a 1% opportunity that your claim will go before a judge.
Litigating your request is the last resort in the Southampton area. If we recommend it, you know it will be because we have exhausted every other avenue of negotiation. However, the other party still refuses to accept responsibility for your injury or pay you an appropriate amount of compensation.
We will continue to push for settlement out of court while waiting for your court date. Sometimes the prospect of a judge's assessment is enough to get the other party to agree to our terms. If not, and your court date arrives, we'll continue to support and represent your best interests.
Although there is is only a slight possibility your claim will go to court. It's vital you're always confident of the accuracy of information you provide as you may need to testify in court. We can help with clinical negligence claims and legal advice for:
Cerebral palsy medical claims;
Birth Injury Claim;
Medication Mistakes;
Delayed diagnosis;
Brain injuries;
GP negligence;
Other personal injuries, or;
Surgical errors.
Medical Negligence Claims FAQ
We know you probably have questions for which you need answers. Therefore, here are a few of the ones people ask us to the most when they are considering their options.
Can I claim compensation?
You may have grounds to request compensation if your injury was due to negligent behaviour. For your claim to be successful, you need to show your care provider fails in their duty of care. Moreover, that another professional of a similar standing would not have acted in the same negligent manner.
If you receive an inadequate standard of care but have not been injury, that's different. In fact, you're unlikely to be able to claim compensation. Although you can raise a formal complaint and request that the cause of the negligence receive an investigation.
How long do I have to make a claim?
You must submit your claim within three years of the date of negligence or of knowledge – whichever's most recent. There can be some ambiguity around the date of knowledge, i.e. the date you're aware negligence causes your injury. Therefore, it's always safer to assume your three-year countdown starts from the earlier time.
Exception: if the claimant was under the age of 18 at the time of their injury. Their parents or guardians can submit a claim on their behalf at any time up until their 18th birthday. From there, the claimant has until their 21st birthday to do so themselves.
Perhaps a person lacks the mental capacity to handle their affairs at the time of their injury. If so, then they have three years from the date they regain this ability to make a claim. If they never regain this capacity, there's an open time scale for a litigation friend to claim on their behalf.
How much compensation will I receive?
There are industry guidelines to help solicitors determine what an appropriate amount of compensation to expect. Accordingly, your lawyer can talk to you about these during your initial consultation. It's not only your pain and suffering but the impact an injury has on your life.
Additionally, we consider this when calculating compensation for general damages. For example, take a young man left sterile due to delayed cancer diagnosis. As a result, he may receive a higher amount than a man in his 60s with grandchildren.
Your solicitor will also seek to recover any costs you incur due to the injury. These special damages can include prescription expenses, coupled with reasonable private medical treatment or nursing care. But it can also include loss of earnings if you have had to reduce your working hours. Or if you give up your job because your injury has left you unable to work in the same capacity.
I had my treatment done through a private practice. Can I still claim for negligence?
Going private for your medical care does not protect you from the risk of injury through negligence. Furthermore, you can still claim compensation if your injury comes through another person's mistake.
Our medical negligence solicitors in Southampton produce results whether for private or NHS treatment. The process is the same, excepting that the NHS has a legal services group (the NHS Litigation Authority). The NHSLA handles all claims made against the NHS rather than trusts working with different law firms.
Do I need to wait until I have recovered before I can claim?
You do not need to wait until you have recovered from your injury before you start your compensation claim. In fact, contacting us early gives you access to the rehabilitative support you need for recovery.
That's the case even if your care is ongoing and you aren't sure what the long-term effects will be. We can request an interim compensation payment that can help address your short-term needs. Moreover, we can make sure you don't suffer financially.
What happens next?
The next step is to get in touch with The Medical Negligence Experts. Then, we can arrange a free consultation with one of our legal specialists. We can look at the details of your case and let you know whether you can request payment of damages.
Call using our freephone number or fill in our online form and we will get back to you.
*Please note that with medical negligence solicitors in Southampton, certain conditions apply.