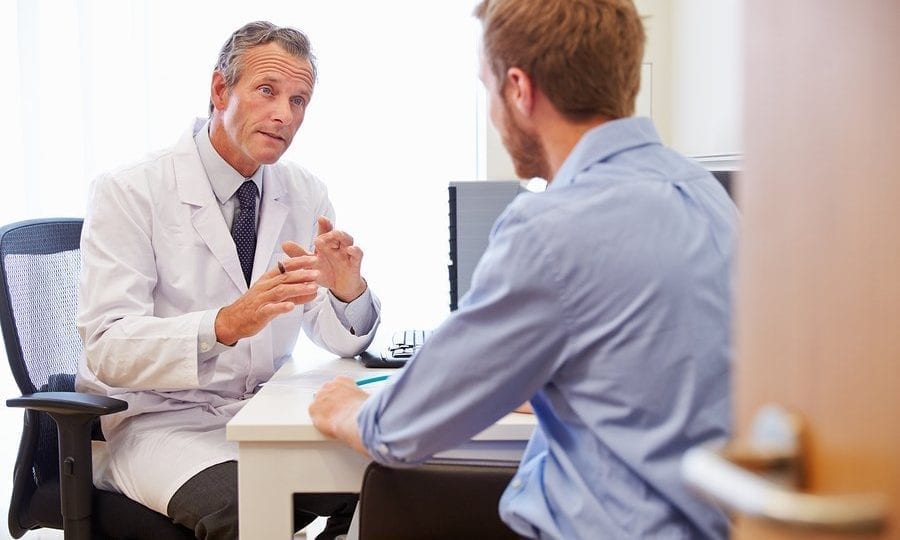 No Win No Fee Solicitors In Plymouth
We specialise in helping victims of clinical negligence claim the compensation they deserve
Start your claim
Find out how much your claim could be worth now…
Medical Negligence Solicitors in Plymouth
Talk to our medical negligence solicitors in Plymouth if you or someone you love has been hurt by a medical professional entrusted with your care. Our reputation for excellence has been built up through years of successfully obtaining compensation for victims of medical negligence, and we can help you too.
If a medical professional made a mistake or acted in a manner which caused you pain and injury, or which has harmed your health in any way, then you may be entitled to request financial restitution to help you make the best possible recovery and move forward with the rest of your life.
The Medical Negligence Experts are more than simply solicitors; we are champions fighting in your corner. Our experienced advisors will keep you updated with the necessary information so you can make educated decisions about what happens in your life, while our expert solicitors provide expert legal representation to protect your statutory rights.
Claiming Compensation for Medical Negligence in Plymouth
Medical negligence is a vast and complex branch of the law. It is not enough to just know a bit about personal injury, you need a lawyer who understands not only what you are going through, but how to ensure you get every penny of compensation to which you are entitled. Whether you are submitting a claim as the victim or acting on behalf of someone else, the medical negligence process works in the same way.
Start your claim today by contacting The Medical Negligence Experts. We offer a free, no-obligation consultation with a trained legal advisor. They will ask relevant questions and listen to your answers to build a clear picture of what happened and recommend whether you have legal grounds to request compensation. You can trust that your enquiry will be treated in the strictest confidence, with respect and courtesy. We are highly experienced at handling successful compensation claims so, no matter what your circumstances, we will have spoken to someone who has been in a similar situation to you.
Once we have determined whether you have grounds to make a claim and accepted your case, we will collect the evidence required to prove negligence. Medical negligence claims differ from personal injury claims as not only do you have to show that a medical professional acted negligently, but you also need to demonstrate that it is not an error their contemporaries would have made and that it led directly to your injury or ill health.
We may ask for an independent medical expert to assess your case to help prove that your care fell short of an acceptable standard. They can also give details of how your injury has impacted your life and the implications it has, if any, for your future medical needs. The evidence is passed to lawyers acting for the other party, who then assess it and respond with their acceptance of liability or their denial of responsibility.
Our experience in successfully handling medical negligence claims comes to the fore when it is time to negotiate. We are not intimidated by the size of an organisation or how loudly their legal team protests their innocence and will not back down from the fight for you to receive a fair and appropriate amount of compensation.
Compensation ensures that you don't have to suffer financially because you were mistreated. We will seek to recover not only compensation for your pain and suffering but for out of pocket expenses like travel to and from hospital appointments, as well as the cost of appropriate private treatment that will assist in your recovery.
Common Types of Medical Negligence Claims
Whatever the nature of your injury, if your doctor or medical practitioner was at fault, then our medical negligence solicitors in Plymouth can help you claim maximum compensation. Why should you be forced to suffer in silence, maybe worrying about your finances while you spend money on private medical care to help you recover, or lose wages because you have had to take time off work?
Medical negligence can occur in any branch of medicine and can include:
Proving negligence is difficult, but you can make it easier by seeking legal advice as soon as you suspect you may have been the victim of medical negligence, even if you are still recovering. The earlier your solicitor becomes involved, the sooner you will have access to the resources you need to help you make the best possible recovery.
No Win No Fee* Medical Negligence Claims in Plymouth
You do not need to be concerned or worried about the cost of making a claim. At The Medical Negligence Experts, we do not feel that anyone who has grounds to request compensation should miss out because they cannot afford legal representation. That is why we offer No Win No Fee* medical negligence claims in Plymouth.
This type of agreement is almost as simple as it sounds. If your application is unsuccessful, our lawyers will waive their legal costs, and you do not have to pay a penny.
No Win No Fee* medical negligence claims work together with an insurance policy which covers any additional costs on top of your legal expenses such as for as a doctor's report or, if your claim is unsuccessful, the other party's legal fees. You do not need to pay anything upfront, and there are no nasty hidden surprises or cost. It will all be explained to you very clearly so that you understand the financial implications before you commit yourself to making a claim.
It is important to us at The Medical Negligence Experts that you feel comfortable and committed to your decision to pursue payment of compensation. We want you to have peace of mind, which is why we make it free for you to enquire to find out whether you are entitled to request compensation before committing yourself to do so.
Claiming Compensation against the NHS
We believe that, for the majority, the NHS provides an excellent standard of care and we are very lucky to have access to such high-quality medical support in the UK. NHS professionals have the same duty of care towards their patients as do those working in private practice. Whether or not your treatment was lifesaving or elective, if you have been hurt by a mistake or an error which was caused by negligence, then you have the right to request payment for damages.
Although requesting compensation will not give you an apology from the responsible party, it can help make the NHS service better by identifying areas for concern and eliminating places when negligence can occur.
We are very familiar with the way the NHS litigation authority – the legal body which administers all claims made against the NHS – operates. Their figures report that 98% of all claims brought against the NHS settle out of court. Of the balance, 1% are dropped typically due to lack of evidence, well the rest are submitted to a court to be resolved by a judge. There is, therefore, an extremely high chance that your claim against the NHS will settle out of court.
Medical Negligence Claims FAQ
It is likely that you have some questions for which you need immediate answers. You can do this either by calling and arranging a free, no-obligation consultation. To help speed the process up, we have listed the answers for some of the most common questions we receive.
Can I make a compensation claim for medical negligence?
If your health has been damaged or you have been injured, and you believe the cause to be negligence on the part behalf of your medical professional, then you may be entitled to claim compensation. A statutory three-year time limit applies to nearly all medical negligence claims, with the countdown starting either from the date of injury or from the date you became aware that your injury was due to negligent care.
When should I seek legal advice?
Our advice is to seek legal guidance at the earliest opportunity. It does not matter if you are still receiving treatment if you have been injured through medical negligence, then a compensation claim may help you to access the support which will help you recover as quickly as possible.
It is possible to talk to a solicitor even if you have already raised an official complaint against the professional all the practice where you received treatment. Beginning a compensation claim before you have recovered will not jeopardise your treatment or your right to further care. Medical professionals have an obligation to give you a high standard of care regardless of whether you have an open complaint or compensation claim. However, you may prefer to request your treatment be continued at a different facility or with a different doctor.
How much compensation will I receive?
Your solicitor will be able to give you a good indication of what is an acceptable amount of compensation once they have reviewed your case. Compensation is paid for pain and suffering as well as any financial expenses or losses you have incurred as the result of your injury. In addition to claiming expenses such as doctor fees or prescription costs, your solicitor can determine whether you are entitled to additional special damages.
Special damages can include loss of earnings, both while you are recovering and potentially for the future if you are unable to work, and earnings for your partner or spouse if they have had to reduce their hours to care for you.
We will always press for maximum compensation. It is no less than you deserve.
If we have not answered your question all you would like specific details about your particular circumstances, then talk to The Medical Negligence Experts today. Our legal professionals are happy to offer you free legal advice that will help you determine whether you may be entitled to make a claim and, if so, what you need to do next.
Fill in the online contact form or call using our free phone number. With The Medical Negligence experts on your side, you know that you will receive the finest quality legal support and representation.
*conditions apply