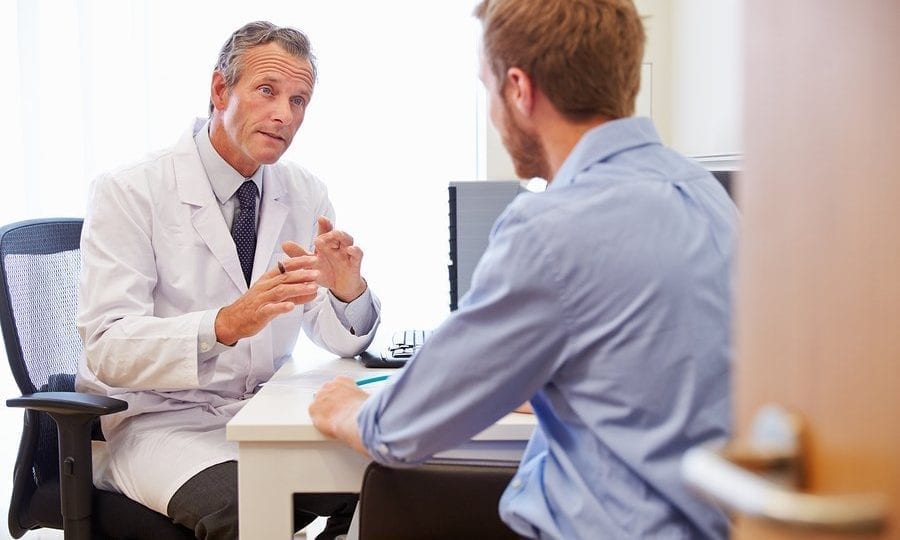 No Win No Fee Medical Negligence Solicitors in Norwich
We specialise in helping victims of clinical negligence claim the compensation they deserve. Medical Negligence Solicitors in Norwich through The Medical Negligence Experts will help.
Start your claim
Find out how much your claim could be worth now…
Medical Negligence Solicitors in Norwich
Have you or someone you love been hurt by a medical professional you trusted with your health? If so, our medical negligence solicitors in Norwich can help you claim the compensation to which you are entitled.
You do not need to struggle on your own, worrying about how you cover your day-to-day bills if you have to take time off work, or whether or not you can afford to pay privately for treatment to help you recover. The Medical Negligence Experts have an excellent record of helping clients successfully obtain maximum compensation.
Compensation is not about greed or getting money for the sake of it. It is a formal recognition the pain and suffering you have endured because of someone else's mistake. It also gives you the means to access rehabilitation treatment now and, if it is required, in the future. You and your family should not be penalised financially because you placed your trust in someone who let you down.
To find out more about whether or not you can claim compensation, get in touch with The Medical Negligence Experts today.
Claiming Compensation for Medical Negligence in Norwich
The success of any compensation claim rests on the ability of the solicitor to prove beyond a doubt that you have been treated unfairly and should be compensated accordingly. We specialise in medical negligence claims. When you choose us, you are choosing a solicitor who knows this area of law inside-out.
Medical negligence claims are different to personal injury claims because you have to prove that not only did the medical professional fail in their duty of care but that none of their contemporaries would have made the same mistake. It requires a lot of researching and working with independent medical experts to ensure your claim will withstand being challenged, because you can be sure solicitors working for the other party will be fighting their corner just as vigorously as we are defending yours.
Once we have gathered the necessary evidence to support your claim and submitted it to the other party, we may need to wait up to four months for their reply before we know whether they accept that their actions were negligent and caused your injury, or if they believe that other causes were at least partially to blame.
Although we work hard to resolve your claim as quickly as possible, we never rush an agreement for the sake of a speedy settlement. Cutting corners and pressuring clients to accept a lower payment that we believe is fair is not our style, and you can trust us always to give you advice that has your best interests at heart.
Common Types of Medical Negligence Claims
Whatever the nature of negligence, our solicitors are here to help. We work with lawyers who specialise in successfully obtaining compensation for injuries caused by medical negligence, including claims made against private and NHS practitioners.
No area of medicine is exempt from risk. Negligence can be the result of human error, inadequate training or resources, or poor procedural choices, such as a hospital choosing to delay a scheduled service on a diagnostic machine. The machine fails to work as intended, and a patient's illness is misdiagnosed as a result.
Other types of medical negligence claims our solicitors in Norwich can assist with include:
When you decide to pursue a claim, we will match you with a solicitor who has the most appropriate experience and knowledge to successfully handle your application. Obtaining a positive outcome is dependent on your solicitor which is why it is so important that you always work with one who specialises in medical negligence.
No Win No Fee * Medical Negligence Claims in Norwich
You have several options for funding your medical negligence claim. One is to pay privately, which is done in instalments and calculated on an hourly rate. Another is by using the legal cover you may already have as part of your home or motor vehicle insurance. The third, and most popular, way we support our clients is with a No Win No Fee* agreement.
No Win No Fee* agreements work in tandem with an insurance policy – either one you already have or specialist After the Event cover we can help you organise. If your solicitor wins compensation for you, then you pay them a success fee. This amount is agreed at the start of your claim. Standard fees for successful claims are 25% of the compensation you receive. If you lose, your solicitor will waive their legal fees so you do not owe them a penny.
In addition to protecting you from financial hardship if your claim is not successful, No Win No Fee* agreements provide the reassurance your solicitor will do everything they can to maximise the amount of compensation you receive because of the way their payment is tied to yours.
We only offer to work under a No Win No Fee* agreement in Norwich if we believe there is a high likelihood your claim will be successful.
Claiming Compensation on behalf of Another Person
Our medical negligence solicitors in Norwich regular support clients who are making a claim in the name of a family member or friend who can't act for themselves either due to their age, because their injury has left them incapacitated, or because they are mentally unable to do so. It is not uncommon for a parent to claim on behalf of their child or an adult to apply for compensation for an elderly parent. A person acting in this capacity is called a litigation friend and will need to apply to the Courts for authority, but this is a straightforward process with which we can assist.
With some instances of medical negligence tragically ending in the death of the victim, we also represent bereaved family members seeking financial retribution for the loss of their loved one. In these claims, compensation is requested for the emotional pain and heartache of the bereaved, but it may also include payment in recognition of lost income if the deceased was one of the main financial contributors to the household.
Settling a Compensation Claim out of Court
Our aim will always be to resolve your claim without the need for litigation. We are thorough in our research and preparation of your case, and negotiate strongly to obtain a positive result without the stress and delay of having your claim heard by a judge.
However, there are some occasions when we feel litigation is in your best interests and we will advise you to make an application for your claim to go to court. This recommendation only takes place after a significant amount of negotiation and will be if the other party continues to deny liability or refuses to pay what we know is a fair and appropriate amount of compensation. Both sides need to show they have made a concerted effort to resolve disagreements before the case reaches court and we will continue working to secure a settlement before your court date.
Medical Negligence Claims FAQ
We know you probably have a lot going through your mind so to help make things easier for you, we have listed the answers to some of the most frequently asked questions we hear from new clients.
Am I eligible to claim for medical negligence?
If you have received an injury or your health has deteriorated as the result of something a healthcare professional did or neglected do, you may be entitled to claim compensation for damages.
Medical negligence claims must be brought within three years of your injury or when you became aware that your injury was linked to negligence. The exception is if you are under 18 at the time of the damage or if you are suffering from mental difficulties and are unable to manage your claim yourself.
Can I afford to make a claim?
Assuming your application qualifies, a No Win No Fee* agreement makes it affordable for anyone to make a claim. There are options, however, including financing your case privately and paying your solicitor an hourly rate or using existing legal cover you have under a policy like home or motor vehicle insurance. Legal aid is no longer available to assist clients claiming compensation for medical negligence, except in a tiny number of cases relating to neurological damage caused by birth injury.
How long does a medical negligence claim take?
The average medical negligence claim in the UK takes around 12 to 18 months and this time frame is dependent on your particular circumstances. In some instances, it can take up to 18 months just to investigate the claim, and then several months more of negotiation to reach a settlement. If your injury has life-altering implications, the circumstances around the negligence are unclear, or the other party disputes liability or the requested amount of compensation then your claim will take longer.
How do I prove negligence?
Negligence is proven using a combination of information such as your medical records and reports from independent medical experts detailing the impact your injury has had on your life and the potential it has to affect your health in the future.
Both negligence and injury need to be present for your claim to be valid. As distressing as it may be, receiving
Will making a claim affect my medical care?
No. Whether or not your claim is successful, seeking compensation should not affect treatment now or in the future. However, you may prefer to seek treatment from another professional rather than stay with the one who caused you harm.
What is the difference between a complaint and a compensation claim?
Complaints and compensation claims are separate processes, with each serving different purposes. A complaint will not award you any financial retribution, but it will give you answers and the satisfaction of an apology.  A successful compensation claim will award you money to help you access the best support and rehabilitation care.
A compensation claim can use information that came out of an investigation raised by a complaint, but it will not necessarily result in any changes which could prevent what happened to you happening to someone else. You will also not receive an apology or any explanation regarding why you were unfortunate enough to receive inadequate care.
Your medical negligence solicitor can give you a good idea about the amount of compensation to which you are entitled once they have researched the details of your claim thoroughly. The amount depends on the nature and the severity of your injury and the impact it has had on your life.
General damages are the part of your award which recognises the pain and suffering resulting from your injury. Special damages cover any financial loss or expense that has resulted from your injury. This amount can it include items such as prescription costs, travel expenses to and from the doctor or hospital appointments,  and private medical treatment you may have sought to help your recovery. It can also include a financial loss for example if you have been unable to work, are no longer able to work in the same capacity, or are forced to take early retirement which may affect your future earnings and pension.
Will I have to give evidence in court?
It is possible, although unlikely, that your claim will need to be heard in court. The NHS litigation authority settles 98% of all claims made against the NHS out of Court, and the number and the number of applications made against private practitioners which settle out of court is also high.
Although we will do our best to obtain an out of court settlement for you, it is important that you are completely honest with all information you provide as you may have to repeat it under oath if a judge hears your claim.
Talk to The Medical Negligence Experts today. We have a successful track record of obtaining maximum compensation for victims of medical negligence, and we can do the same for you.
* conditions apply