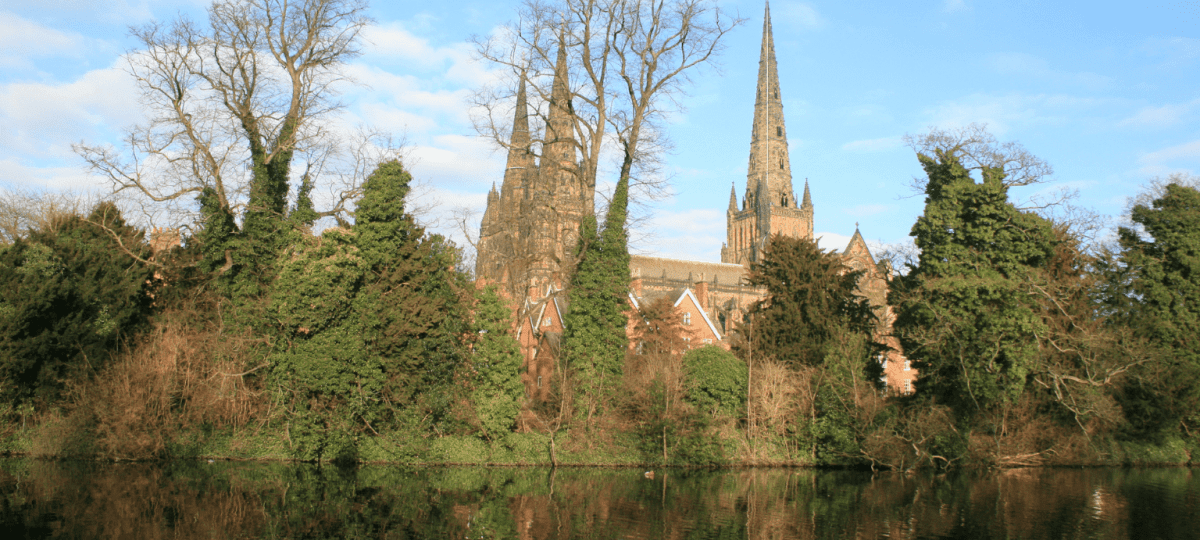 Expert Medical Negligence Solicitors in Lichfield
We specialise in helping victims of clinical negligence claim the compensation they deserve
Start your claim
Find out how much your claim could be worth now…
Medical Negligence Solicitors in Lichfield
If you have received an injury through negligent medical care, our medical negligence solicitors in Lichfield can help. Why suffer further?
Waiting in a lengthy NHS queue?
Struggling to pay your day-to-day expenses?
Unable to work simply because someone else made a mistake?
Medical negligence compensation can help you obtain support to make a recovery from negligent medical treatment. The Medical Negligence Experts can assist you in achieving this. We work exclusively with law firms certified by the Solicitors Regulation Authority (SRA).
Medical negligence claims a different to simple personal injury compensation claims. It is vital to the success of your application that you entrust the legal services of a specialist negligence lawyer. Our clinical negligence solicitors in Lichfield are experts at obtaining maximum compensation to enable our clients to get back on their feet emotionally as well as physically.
Claiming Compensation for Medical Negligence in Lichfield
Get in touch with The Medical Negligence Experts today to find out more. The first step of the process is to verify you have legal grounds to apply for payment of damages. Our legal advisors can discuss the particulars around your injury or ill health, assessing whether the other party may be held accountable.
For a compensation claim to be valid, the claimant, or their lawyer, needs to be able to show that not only did they suffer an actual injury, but that it could have been avoided – and should have been avoided – if the medical professional had not failed in their duty of care. In other words, both damage and causation need to be present for your claim to have legal grounds.
Once we have verified you are entitled to make a claim and you have decided that you want to proceed, we will notify the other party of your intention in writing before beginning to prepare your application.
Our goal for Lichfield medical negligence victims
Our goal is always to secure maximum compensation in the shortest possible time. One of the ways we do this is by thoroughly researching the circumstances around your injury so we can compile an accurate application for payment. The more robust your initial request, the less likely the other party is to argue against the evidence.
Solicitors acting for the other party have four months from the date they receive your claim to reply, either accepting responsibility or denying they caused your injury. Your medical negligence solicitor in Lichfield will fight on your behalf, acting in your best interests and negotiating with the solicitors for the other side to settle this matter out of court.
If negotiations are unsuccessful and the other party continues to deny liability when we know they are responsible, or will not agree to pay a fair amount of compensation, we may recommend you submit your claim to a court where a judge will assess the case and decide the outcome.
Please note that accepting payment is final. It is not possible to reopen a claim or submit a new request if, in the future, it transpires your injuries are worse. Or, if you discover later that you were entitled to receive more money than you settled for. Therefore, it's important to get this right first time and not rush into accepting anything until we're confident the settlement amount.
Common Types of Medical Negligence Claims
The Medical Negligence Experts handle all types of medical negligence claims whether a pharmacist has given you the wrong tablets, you have had unnecessary surgery, or experienced delayed diagnosis which caused your condition to worsen significantly.
It does not matter whether your treatment was elective or essential, or it was carried by an NHS or private practitioner – if you were hurt because a medical professional failed in their duty of care then you may be entitled to claim compensation.
Examples of medical negligence claims we handle include:
Our medical negligence solicitors in Lichfield are seeing a rise in claims relating to cosmetic surgery negligence. The increase in affordability of treatments has, unfortunately, led to an increase in the number of queries we receive.
These requests include victims suffering injury as a result of substandard surgery. As well as situations where a patient didn't receive appropriate post-operative information and care. Whatever the nature of your treatment, your doctor has a duty to ensure you're:
aware of the risks with your care;
alternatives ways of treating you and their hazards, and;
things you should or shouldn't do to help your treatment succeed.
It certainly depends on the country where you received the treatment. But it's usually possible to claim compensation for medical negligence if you go abroad for cosmetic surgery.
No Win No Fee* Medical Negligence Claims in Lichfield
There is no question that starting the process of litigation can be expensive. We're different, though: in short, we don't think anyone should be without the right to expect legal support and advice if they need it. That's why we offer our clients the option of working on a No Win, No Fee* agreement.
We offer a No Win No Fee* claims standard to remove the financial risk from your shoulders and place them under a solicitor's review. If your application is unsuccessful, they will waive their right to any legal fees. Ergo, you don't need to pay a lawyer who fails to win you any compensation.
If you receive compensation then your solicitor will claim your expenses back from the other party. You will pay your lawyer a success fee you both agree upon at the start of the claim process. Standard fees for successful claims are 25% of the compensation you receive.
Medical Negligence Claims FAQ
We are sure you have questions about the process of claiming compensation. We are happy to provide a free, no-obligation consultation with a legal expert. They can give you details about your particular circumstances.
Meanwhile, to help make the claims process easier for you, we have answered some of the most frequently asked questions we receive from clients below.
Can I even claim compensation?
Receive a genuine injury? Is your health deteriorating? Believe this was due to an avoidable error or negligent care, you may deserve to claim compensation for damages.
It is important to note there is a statutory limit of three years to bring about your claim. Our medical negligence solicitors in Lichfield know it proceeds faster when clients seek legal advice at the earliest opportunity.
How long will my compensation claim take to process?
You should expect your compensation claim to take between 12 and 18 months. Medical negligence claims typically take longer than simple personal injury claims because proving negligence can be complex.
Although most applications settle within 18 months, your claim may take longer if injuries are extensive or life-altering. Claims involving lasting neurological damage, such as:
For instance, consider cerebral palsy caused by birth injury. It may take several years to resolve. The extent of the damage and the claimant's ongoing medical needs are not easy to determine.
Providing the other party accepts responsibility for your injury, we can request an interim payment of compensation. This amount comes out of any final compensation amount you receive.
What will happen to the person responsible for my injury?
Unless your injury is severe, it is unlikely any action goes against the doctor, hospital, dentist, or medical professional. Even if there are an investigation and disciplinary action is taken, it means nothing to the compensation process.
Will making a claim affect my treatment, or prevent me from having treatment in that facility?
Whether your application is successful or not, bringing about a compensation claim will not prevent you from accessing medical care now or in the future. However, you may choose to seek further treatment and a different facility.
Will I receive an apology?
At The Medical Negligence Experts, we are aware that for our clients, compensation is more than simply money. Although compensation payment is a formal acknowledgement of the wrongdoing you have suffered, there is no obligation for the other party to provide you with an apology, publicly or otherwise.
What compensation does do, is make sure you do not suffer financial difficulties because of your physical injury. It gives you the means to access the medical resource you require to make the best possible recovery.
Will I have to go to court?
Nearly every claim we handle at The Medical Negligence Experts is settled satisfactorily out of Court. It is, therefore, doubtful you will need to go to court and speak to a judge or the lawyers of the other party.
The only times we would recommend you submit your claim to a court for a judge to assess is if the other party denies any responsibility or partial liability for your injury, or if they refused to make what we know to be a fair and appropriate amount of payment. You will also have to go to court if you are raising a claim on behalf of someone else.
Who will see my medical records?
We always respect our clients' privacy and your medical records will not be disclosed to anyone without your consent. They will be submitted to the other party as part of evidence proving your right to compensation, and they will be assessed by a judge if your claim is litigated, but they will never be public information or shared without your knowledge and agreement.
Do I have to tell my doctor that I am raising a claim?
Your solicitor in Lichfield will act as an intermediary between you and the medical professional who caused your injury. Once you have decided to proceed with your request for compensation, we will write and inform the relevant party. For example, if you are making a claim against a hospital, we will send a letter to the board of the hospital notifying them of your intent. If you are claiming negligence against GP, we will write to the surgery.
How much is claimed each year from Medical Negligence Claims?
Click here to see an article posted by the BBC, which shows the rising number of medical negligence claims in the UK. But to give you some idea, the NHS is regularly paying out sums at levels of 10 figures each year to victims.
When should I talk to a lawyer?
Even if you are unsure whether your injury was the result of negligence we always recommend clients seek legal advice at the earliest possible opportunity. Doing so, even if you were still in the hospital, can help you obtain the treatment and support you need to make the best possible recovery.
The sooner you speak to a medical negligence solicitor in Lichfield, the sooner you will have the information you need to understand your legal rights and know what options are available to you so you can make an informed choice about how to proceed.
Can I raise a claim on behalf of someone else?
At The Medical Negligence Experts, we regularly support people representing victims of medical negligence who are unable to raise a claim themselves. People acting in this capacity I referred to as litigation friends. The process is broadly the same as if the claimant was raising the request directly.
We are happy to help support and advise if you need to know anything more about making a claim for medical negligence compensation on behalf of a friend or loved one.
The easiest way to discover everything you need to know is to get in touch with The Medical Negligence Experts today. Either call using our free phone number or fill in our online contact form. Our solicitors in Lichfield have the experience and knowledge to help you achieve the most positive result so that you can put your experience behind you and move forward.
*Please note that certain conditions apply.