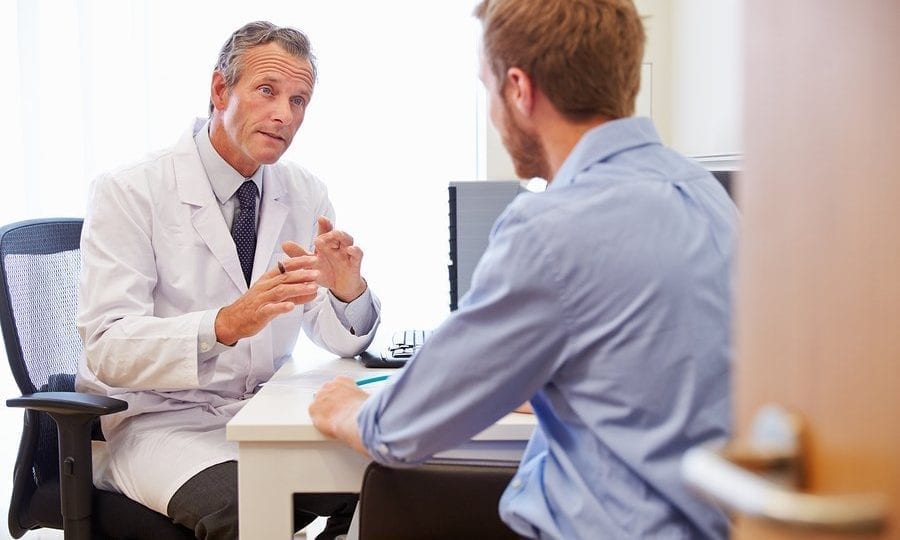 Medical Negligence Solicitors in Chichester
We specialise in helping victims of clinical negligence claim the compensation they deserve
Start your claim
Find out how much your claim could be worth now…
Medical Negligence Solicitors in Chichester
When you or your loved one have been harmed through medical negligence, you can trust our medical negligence solicitors in Chichester to help you obtain the compensation you deserve. We specialise in medical negligence claims and because we understand how distressing being hurt but a professional you trust can be, we go the extra mile to show we understand and respect your situation.
Contact The Medical Negligence Experts today to speak with a legal advisor and find out whether you may have legal grounds to claim compensation for medical negligence. We can offer you a free, no-obligation consultation to help you determine whether starting a claim is the right action for you to take.
We will answer your questions honestly and completely, and thoroughly assess the circumstances around your injury so you know before you proceed whether your claim is likely to have a positive outcome.
Whether you have been hurt by GP negligence, misdiagnosis, surgical error or any other type of avoidable mistake, we can help you get the compensation you deserve.
What is Medical Negligence?
All medical professionals have a duty of care to their patients. You trust them with your health and, in some instances, with your life. When they agree to treat you, they agree to honour this trust by doing their best to protect your well being. In most cases, this is precisely what happens. However, even the most skilled professional can be negligent in the standard of care they provide. When this causes harm to a patient either by giving them a new injury or exacerbating a pre-existing condition, there may be grounds to claim compensation for medical negligence.
The Medical Negligence Experts work with the leading medical negligence lawyers in Chichester to obtain exceptional results for victims and their families. Our goal is to identify the cause of your negligence, to prove the care you received was unacceptable and that it caused you physical harm, and to obtain every penny of compensation you deserve.
Claiming Compensation for Medical Negligence
To have legal grounds to seek compensation for medical negligence you not only need to show that the care you received was unacceptable, but that it has directly caused you harm. Your lawyer will build a case that proves:
The nature and extent of your injury;
The care you received was below what is considered acceptable in that area of medicine;
That your injury was avoidable and, had you been treated by another doctor or in another facility, it is unlikely to have happened.
When you accept an offer of compensation, you agree to finalise your claim. You cannot reopen a claim or start a new one if you discover at a later date that you were entitled to more money. Your acceptance is final, which is why it is vital you work with an expert lawyer who will prepare a comprehensive claim that addresses your needs now and in the future.
You should always seek legal advice at the earliest opportunity if you suspect your injury was caused by negligence – even if you are still recovering. You have nothing to lose by asking, and you could prevent yourself from enduring financial hardship.
When it comes to claiming compensation, insurance companies and hospitals will protect their own interests, not look out for yours. They will strive to pay you as little as possible, even if that means denying you what you are owed. The Medical Negligence Experts are your legal protector, fighting for your rights and ensuring that you are compensated adequately for the pain and suffering you have, through no fault of your own, endured.
Our experience and reputation make us a formidable opponent, and we are not afraid of taking on medical giants to protect the rights of our clients. Insurance companies and bodies like the NHS Litigation Authority know we are prepared to litigate if necessary which means we are usually able to obtain an acceptable settlement for clients without having to go to court. If the other party refuses to admit responsibility or offer fair compensation, we will not hesitate to submit your claim for a judge's ruling.
Common Types of Medical Negligence
Our legal team can help you seek compensation for injury from any kind of compensation whether you were treated under the NHS or through a private practitioner and if your treatment was necessary or elective. We may even be able to help if you were hurt as the result of negligent care received in another country, for example, if you travelled abroad for plastic surgery.
This list is far from exhaustive, but some of the types of medical negligence claims we handle include:
The law accepts that it is not possible to eliminate every potential threat to a patient during treatment. There are occasions where medical professionals may take every reasonable precaution to identify and protect you from these risks but where unforeseen causes result in you being hurt. These instances do not qualify for compensation. Where we can help is when your care provider did not identify and allow for these risks which resulted in your injury.
No one should have to forgo legal justice because they can't afford it. Medical negligence injuries can have lifelong implications, including financial hardship. Our medical negligence lawyers handle claims on a No Win No Fee* basis to make expert legal representation and advice accessible for everyone who needs it.
No Win No Fee* agreements protect you from the financial risk of starting a claim with no guarantee that you will receive compensation. If your application is unsuccessful, then your lawyer will waive their legal fees, while an insurance policy (either one you already have or an After the Event policy we can help you set up) will take care of any other expenses, including paying your opponent's legal costs if required.
A lawyer will only agree to take your claim on a No Win No Fee* basis if they believe there is a high likelihood it will be a success. They are the ones taking on the financial risk and, because their payment depends on the amount of compensation you receive, you know they will be working their hardest to win the maximum compensation you deserve.
Medical Negligence Claim FAQs
Not only do we handle No Win No Fee* medical negligence claims in Chichester, but we also provide a free initial consultation where you can ask the questions you need answers to without any risk or obligation. Below, we have given answers to some of the most frequently asked questions we receive. Call, or contact us online if you need more information or want to talk to a legal expert about your particular circumstances. We're always happy to help.
Can I claim compensation in Chichester?
If you have been injured in a way that could have been avoided, you may have grounds to seek compensation for medical negligence. Your request will need to prove both damages, which is typically done through your medical records and with a report prepared by an independent medical expert. It is possible to receive negligent care, but if you are not hurt, then there is no damage and therefore no legal obligation for the other party to pay you compensation.
The other part of your claim is causation, which is where we prove that the doctor, nurse, dentist or whoever was treating you did so to an unacceptable standard and, that had you received treatment from another professional or in a similar facility, it is unlikely that you would have been hurt.
Damage and causation need to be present for your claim to have any legal standing.
The other criteria to consider is when your injury occurred, or when you found out negligence caused your injury. In most cases, you only have three years from this date to make your claim.
How long does a compensation claim take?
The average processing time for a medical negligence compensation claim in Chichester is between 12 and 18 months. The sooner you seek medical advice, the faster it will be to obtain necessary evidence and the sooner your claim is likely to be resolved.
Claims, where the other party denies liability or refuses to pay a fair amount of compensation, can take longer, and those that have to go to court take longer still. It can take a year for your claim to go before a judge after requesting a court date, and longer if the court in your area is particularly busy. Far from being inactive during this time, we will continue to negotiate with the goal of securing you maximum compensation out of court.
We will always do our best to resolve your claim in the shortest possible time but will not do so at the expense of protecting you and your legal rights.
How much compensation will I receive?
The amount of compensation you will receive for medical negligence will depend on the severity of your injury and the impact it has had on your life. You can expect to receive more for an injury which has ongoing health implications, which prevents you working, or which has necessitated significant changes to the way you live than an injury which you can recover from with no lasting effects.
There are industry guidelines to help determine what a fair amount of compensation for pain and suffering is. The Judicial College publishes these guidelines and regularly updates them ensure they remain relevant.
The value of your compensation will also depend on the amount of money your injury has cost you. For example, have you had to pay for additional medical treatment such as physiotherapy or equipment like a wheelchair? Have you lost income while you have been recovering from the damage caused by negligence, or have you had to reduce your hours or take early retirement which will have implications on your pension? These special damages, which can also include any legal expenses, are also considered when calculating the amount of compensation you will receive.
What is the difference between a complaint and a claim?
The fundamental difference between a complaint and a request for compensation is that you will not receive any money from the outcome of a complaint. Compensation is a financial recognition of pain, suffering and expense endured as the result of an injury caused by negligence. You will not receive an apology, and your care provider is under no obligation to take steps to ensure that what happened to you does not happen to anyone else.
It is possible to raise a complaint and a request for compensation so talk to your lawyer about what you want to do, and they will be able to advise the best way to achieve this.
Will claiming compensation affect my care now or in the future?
Your care provider can't discriminate against you because you have claimed compensation for medical negligence. You have the choice of staying with the same team or if your confidence has been eroded, requesting to have your care transferred to a new doctor or hospital. This transfer may affect your waiting time, but we will do all we can to ensure that your compensation allows for any additional recovery and rehabilitation costs this may incur.
Claiming compensation for damages caused by medical negligence is the best way for you to access everything you need to move forward. The Medical Negligence Experts can help you achieve that. Contact a medical negligence expert in Chichester here for free today.
*conditions apply