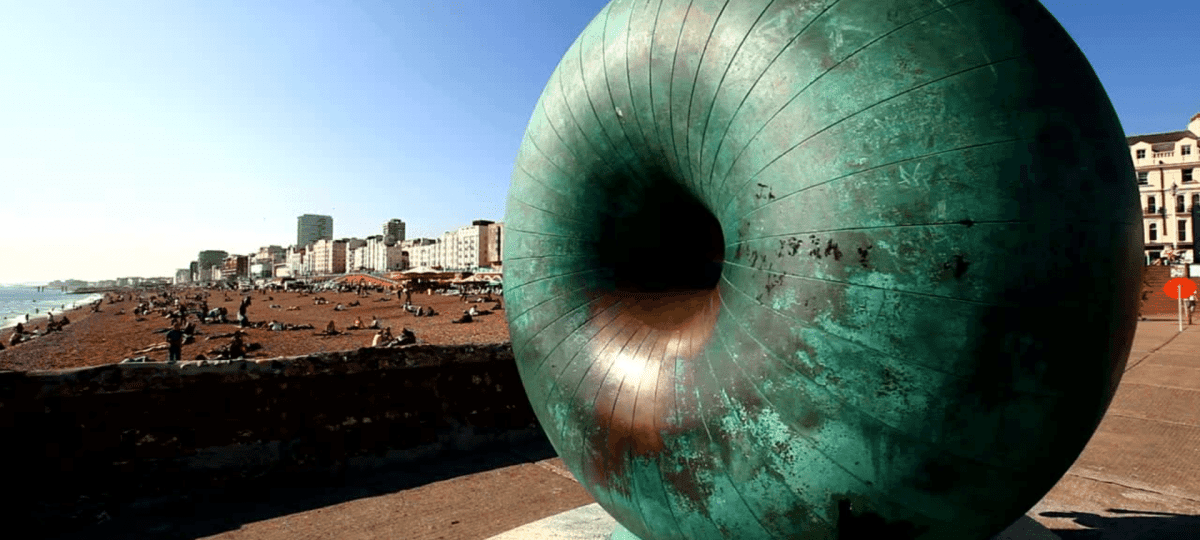 Expert Medical Negligence Solicitors In Brighton and Hove
We specialise in helping victims of clinical negligence claim the compensation they deserve in Brighton & Hove.
Start your claim
Find out how much your claim could be worth now…
Medical Negligence Solicitors in Brighton and Hove
The Medical Negligence Experts are one of the leading teams of medical negligence solicitors in Brighton and Hove. We represent victims who suffer injury by a professional they trusted with their health and wellbeing. With our assistance, clients receive the compensation they need to move on with their lives.
Medical negligence claims are a complex branch of the law. Because our lawyers specialise in these types of claims they have the experience and knowledge needed to obtain maximum compensation while causing the minimum amount of interference to your life.
When you accept a payment, you agree that the case is resolved. It is not possible to reopen an old claim or start a new one if you realise at a later date that you were entitled to more money. It is vital to get it right the first time. Accordingly, we work with an experienced solicitor like those at The Medical Negligence Experts is so important.
What is Medical Negligence?
When your doctor or dentist sees you as a patient, they agree to undertake a duty of care to you. When a nurse starts that day's shift at the hospital, they are committing to provide an acceptable standard of care for every patient they tend to. Every medical professional accepts this duty of care when they treat a patient and, for the most part, this is generally what they do. However, there are some unfortunate circumstances when they fail to uphold acceptable standards. They rush, get lazy, struggle to do what they need to do with resources they don't have, and patients receive an injury as a result.
If you have been harmed by the very professional you trusted to heal you, and you believe this could have been avoided, you may have grounds to claim compensation for medical negligence which is where The Medical Negligence Experts come in.
Talk to us today to find out more about whether you can make a claim and how the process works. We are happy to give you a free, no-obligation conversation where you can talk to an expert and ask the questions that will help you make the right choice for you and your family.
Types of claims we assist with
We handle all types of medical negligence claims, whether you were being treated under the NHS or went to private practice. From surgical errors and delayed diagnosis claims to failed elective surgery like breast augmentation, tummy tucks and tooth whitening, our medical negligence solicitors in Brighton and Hove will work hard to ensure you receive every penny of compensation you deserve.
Some of the medical negligence compensation claims we handle include:
The purpose of Medical Negligence Solicitors in Brighton and Hove
Whatever type of claim you are making you can trust that we will always focus on the person at the heart of the claim: you. We appreciate the devastation an injury caused by medical negligence can wreak on a victim and their family. Some clients we represent are fortunate enough to completely recover from their injury, but others endure life-changing conditions that require an enormous amount of adjustment.
Receiving payment for damages is as much about recognition of the trauma you have been through as it is about having the financial ability to rebuild your life and move beyond your injury, making your life – however that may look – as comfortable and fulfilling as possible.
The majority of applications our medical negligence lawyers in Brighton and Hove handle are made against the NHS. It is not uncommon for clients to feel daunted by the prospect of taking on such a large organisation but you do not need to feel concerned.
Our team is extremely experienced at successfully claiming compensation from the NHS. We are very familiar with the way the NHS Litigation Authority – the organisation who handles all NHS compensation claims – works, and this knowledge will help you to get maximum compensation in the shortest possible time.
While a successful application for damages gives you financial retribution for your injury, it does not provide an apology or the assurance that those responsible will learn from their error so no one else needs to suffer the way you did. If you want answers and an apology, then you can raise a formal complaint against your care provider. Doing so can help your compensation claim as the investigation will provide valuable evidence to support your belief that negligence was to blame.
Ready to talk?
When you are ready to talk about making an NHS negligence claim, talk to The Medical Negligence Experts. We can guide you through the process to help you understand what it involves and help you understand that, in the right hands, you have nothing to worry over.
No one should struggle to afford top-quality legal support when they need us. Hiring a lawyer in Brighton and Hove can cost thousands of pounds and, with no guarantee that they will receive compensation at the end of it, it's a risk many victims of medical negligence are reluctant to take.
Our medical negligence solicitors in Brighton and Hove handle compensation claims on a no win no fee basis. These agreements, also called conditional fee agreements, mean that you don't have to pay any lawyer's fees upfront, nor do you have to pay them if your claim is unsuccessful. It means that if you don't have access to a significant amount of money, or you don't already have an insurance policy which will cover your legal expenses, you can still afford to seek justice in the form of damages from the responsible party.
Your lawyer will discuss your funding options at the start of the claim. As they are the ones shouldering the financial risk of your claim, they will investigate the circumstances around your injury in detail, making sure there is a good chance of your application for compensation being successful. If so, they will offer to represent you on a No Win No Fee basis on the understanding that you pay them a percentage of your total compensation as a "success fee".
ATE insurance
You'll need to take out an After the Event insurance policy to cover any of your opponent's costs. This is a straightforward matter that your lawyer can advise on.
If you win, your opponent will pay your legal costs, including any incidental costs like court fees or independent medical reports. If you lose, your lawyer will waive your legal fees and an After the Event insurance policy will take care of everything else you are liable to pay, including your opponent's legal fees and incidental costs.
It really is that straightforward. Having a reputable medical negligence lawyer who works on a no win no fee basis can make a big difference.
Between accessing the rehabilitative care you need, and;
struggling on long waiting lists where the goalposts for getting treatment seem always to be moving.
Below are answers to some of the most frequently asked questions we receive from potential clients. If we haven't listed your question here, just get in touch. One of our agents will be happy to discuss your needs in detail.
Proving your injury is a result of negligence and not an existing condition or bad luck can be difficult. Ergo, it's so critical to the success of your claim that you work with a medical negligence solicitor.
Say that you have been hurt or your condition worsens due to negligence in Brighton and Hove. In short, if it can be proven, then you may be able to claim damages.
Indeed, there are industry-standard guidelines for how much compensation should be paid for certain injuries. But compensation payments tie directly to an individual's circumstances. For example, consider an injury which prevents a victim in their 30s from working. That may warrant a higher amount than someone who suffers the same injury, but of retirement age.
We'll find out from you exactly what your claim has cost not just in physical damage but in things like:
lost wages;
prescriptions;
private rehabilitative medical treatment, and;
any other expense you have incurred directly as the result of negligence.
How long will my compensation claim take?
As with the amount of compensation, the processing time is individual to each claim. The average duration is typically somewhere around 18 months. But this can be longer if the other party:
denies liability;
can't agree on what is a fair amount of compensation, or;
the long-term effects of your claim are uncertain.
Say that your claim goes to court. For the record, this happens in just under 1% of all claims made against the NHS. Accordingly, you may have to wait another 12-18 months for a court date. However, we will continue to negotiate with the other party to resolve your claim out of court.
When should I speak to a lawyer?
You should seek expert legal advice as soon as you think your injury was caused by negligence. Talking The Medical Negligence Experts help you access the support to make the best possible recovery. It can also make it easier to obtain the evidence necessary to prove negligence, thereby reducing the time you have to wait for payment.
Another reason to seek legal advice at the earliest opportunity. In most cases, you only have three years from the date of your injury to make your claim.
Will claiming compensation affect my treatment?
Raising a compensation claim against a healthcare professional should not affect your treatment in any adverse way. If you lose faith in their ability to treat you, you can access other professionals to help your recovery. If you decide to stay with your current health care provider, they cannot discriminate against you in any way.
Why can't I keep all my compensation?
Before the law changes on 1 April 2013, the losing party had to pay the winning solicitor's success fee. That is no longer possible which is why this fee comes out of your final compensation amount. Legally, it's no more than 25%, which you both agree on at the start of your claim.
By tying a success fee to the compensation, your lawyer will always work hard to obtain maximum compensation. Because their payment depends on it too.
Can I claim compensation for a family member?
The Medical Negligence Experts frequently assist close family members of those injured by medical negligence. You can do this if you are a parent or guardian acting for a child under the age of 18. Or if you are claiming in the name of a person who lacks the mental capacity to do so themselves.
Compensation in these type of applications is paid into a trust. It stays there on behalf of the victim until they are legally able to do so on their own.
Why do I need a solicitor to make a compensation claim?
You can make a claim without legal counsel. However, you significantly reduce the likelihood of receiving a fair compensation payment. As the claimant, it's your responsibility to prove:
the other party was negligent and;
your injury results directly from their actions.
Fighting a medical negligence claim can take several years. In short, people can ill afford it when they already have other commitments such as family and work.
The best way to find out more about claiming compensation for medical negligence is to call The Medical Negligence Experts.
* Please note that certain conditions apply.