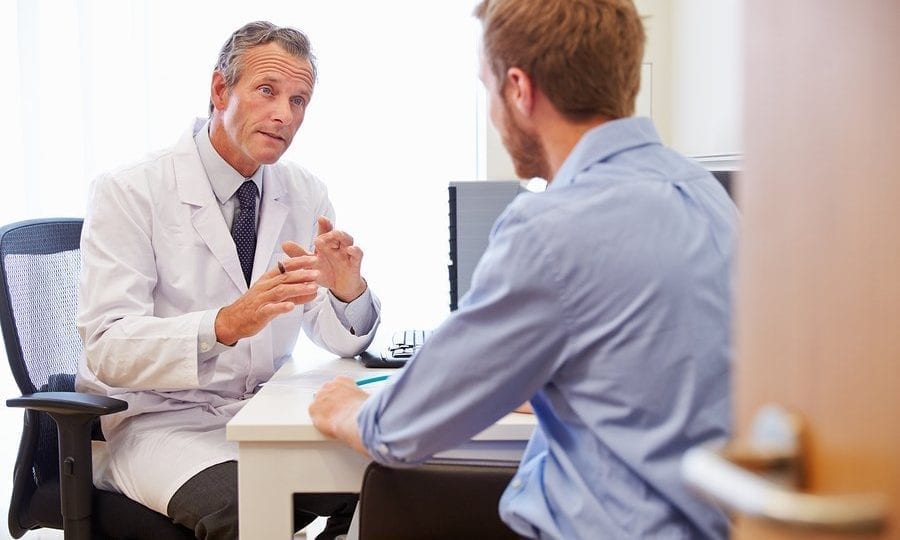 No Win No Fee Medical Negligence Solicitors In Bradford
We specialise in helping victims of clinical negligence claim the compensation they deserve
Start your claim
Find out how much your claim could be worth now…
No Win No Fee Medical Negligence Solicitors in Bradford
Top Quality, Leading Medical Negligence Solicitors in Bradford
Medical negligence affects thousands of patients around the UK every year. Particularly when patients suffer at the hands of the very people they entrust with their health. Doctors, nurses, dentists and other healthcare professionals are all human, and even the most conscientious person can make a mistake.
These medical negligence solicitors in Bradford help you with any medical negligence compensation claims. We have the experience and expertise necessary to obtain maximum payment of damages. In short, you can then put your injury behind you and move forward with your life. Indeed, it's bad enough that you must endure physically and possibly emotionally.
But why should you have to suffer financially as well?
If you believe your injury was the result of negligence, act now. Contact The Medical Negligence Experts today for free advice about claiming compensation.
What is Medical Negligence?
Medical Negligence is when a professional acts in a way other professionals deem unacceptable, thus harming a patient in their care. Negligence does not have to be intentional – in fact, it is almost always due to an or oversight rather than malice. Sometimes an individual is responsible while on other occasions it may be an institutional error or poorly designed procedure.
The unfortunate outcome of treatment is not always due to negligence. Every treatment, especially those like surgery or chemotherapy, come with a risk of not working despite noting every precaution. In this instance, as long as the patient is aware of this potentially poor outcome, there can be no case made for negligence.
Other times a patient may undoubtedly be a victim of negligent care. Their GP may forget to send a letter of referral to a specialist, or a pharmacist may dispense the wrong type or medicine. Although these acts fall short of what is acceptable care, if there's no injury/harm as a result, they cannot request damage payments.
Medical negligence claims are more complex than personal injury claims. In essence, you need to prove the injury (damages) wasn't a cause of your underlying condition but by the mistake of another (causation). Both damages and causation need to be present for your application to have legal grounds and, as the applicant, it is your responsibility to demonstrate that they are.
How Medical Negligence Solicitors in Bradford Work For Your Claim
Examples of medical negligence our medical negligence lawyers in Bradford handle include:
Cancer misdiagnosis.
Care home negligence.
Surgical errors.
Hospital-acquired infections.
It is possible to experience negligence whether you are having care through an NHS facility or with a private practitioner. The claims process is the same for both, and The Medical Negligence Experts can help whether you seek compensation for NHS negligence or want recompense for an injury received from the treatment you have paid for, even if it is elective surgery.
Cosmetic Surgery Negligence Claims
Whereas once it was the domain of the rich and famous, a rise in practitioners and a fall in prices has made cosmetic surgery widely available in the UK. It is easy and affordable to find a surgeon who will give you breast implants, a dentist who will whiten your teeth, or a beauty practitioner who will inject your lips with fillers and your facial muscles with Botox.
Just because someone wears a white coat and has an official looking certificate on their wall does not mean they are qualified to carry out some of these procedures and, although tighter regulations have stopped some less scrupulous practitioners from operating, our medical negligence solicitors in Bradford know that cosmetic surgery negligence is still claiming victims.
Suffer an adverse reaction to a cosmetic treatment that you were not aware could happen? Or even if it's one you believe results from someone else's mistake, talk to The Medical Negligence Experts today. Depending on the country you visited, we may even be able to help if you went abroad for cosmetic surgery.
No Win No Fee* Medical Negligence Claims
One of the most pressing concerns potential clients have is how they will fund their application. We believe everyone who needs access to quality legal representation and advice should have it. Accordingly, our medical negligence solicitors in Bradford offer No Win No Fee* compensation claims.
A No Win No Fee claim is almost as straightforward as the name implies. Instead of:
having to find the money to pay for a solicitor up front, or;
starting a claim with the probability that if you lose, you pay both your lawyer's fees and your opponent's
In short, No Win No Fee claims remove the financial risk of applying for compensation.
Before you start your claim, your lawyer will look at the circumstances around your injury. In general, they want to determine whether there is a good likelihood your claim will be successful. If so, they will offer you the option of managing your claim on a no win no fee basis.
As you're liable for your opponent's legal expenses plus any court costs if you lose, we can help here also. In short, we can help you arrange an After the Event insurance policy. Generally, this will protect you what could potentially be a bill worth thousands of pounds.
Claims vs. Complaints
Compensation claims are not just about money; they are about recognition of wrongdoing and an acknowledgement of your suffering. A successful application won't give you an apology, but it will give you the financial recompense to help you put your experience behind you and move forward with the rest of your life.
If you want a formal apology for your treatment and the assurance that it won't happen to someone else, you have the right to submit a complaint to the body responsible for the care you received. You can do this independently, but your lawyer will also be able to advise on the best way to submit a complaint as well.
Medical Negligence Claims FAQ
We are happy to give you a free, no obligation legal conversation to help answer all your initial questions and determine whether you may have grounds to proceed with a claim. To give you a head start, we have listed some of the most commonly asked questions about claiming compensation for medical negligence, and their answers.
If we haven't answered your question here or if you want more detailed information about any aspect of making a compensation claim, all you need to do is fill in our online contact form or call our freephone number to arrange an appointment
Can I make a claim?
If you can show that you were harmed and that your condition was not the result of a pre-existing illness, but because of a medical professional's mistake, you may be able to claim compensation for medical negligence.
Proving negligence is not always easy. Your lawyer will use your medical records and any other relevant documents, including a medical report from an independent expert and statements from professionals in the same industry who can confirm that the care you received as unacceptable and not what you would expect from any other comparable doctor or facility.
Is there a time limit for making a claim?
In most instances, there is a three-year deadline for claiming compensation. This countdown starts from the date of your injury, or the date you became aware your injury resulted from negligence. This latter date is hard to ascertain so expert advice is always to seek legal representation as early as possible to give your claim the highest chance of a positive outcome.
The exceptions to the three-year rule are if you are a minor at the time of your injury, or you did not have the mental ability to manage your financial and legal affairs (a court would need to have determined this). In this case, you have until your 21st birthday, or three years from the date you regained your mental capability.
Can I make a claim on behalf of someone else?
You can start a compensation claim on behalf of a relative or close friend. Our medical negligence solicitors in Bradford regularly represent family or close friends of people who are unable to claim for themselves, such as parents of babies with birth injuries or adult children of elderly parents harmed in a care home.
People who raise a request for compensation for someone else are litigation friends. The process is broadly similar to if you were applying for yourself, too. However, the compensation goes into a legal trust, waiting until the victim can manage matters themselves. Depending on the claimant's needs this could either mean investing it until they come of age, if no immediate medical care is necessary. If need be, it can also fund costs for medical treatment and therapy for rehabilitation.
Will I have to go to court?
Indeed, the idea of going to court and facing an unfriendly lawyer is, understandably, intimidating for some potential claimants. The likelihood that your claim will go to court is very slim. The NHS Litigation Authority reports that more than 98% of compensation claims made against the NHS end with a resolution outside court. The figure for claims made against private practices is also high, so it is very unlikely you will have to go to court.
Our goal for every client is to obtain maximum compensation in the shortest possible time, but we won't rush a claim at the risk of jeopardising the amount of compensation you receive.
The other party might deny responsibility, and yet we still know we can prove your injury is a result of their mistake. Or they also might refuse to pay what we know to be a fair amount of compensation. In these cases, we may recommend you submit your claim to court.
How long will my claim take to process?
Although claims need to begin within three years, there is no definitive time by which they must close. The average processing time is somewhere between 18 months and two years. It longer for claims related to life-altering conditions and shorter where the claimant can recover fully from their injury. Taking your claim to court can potentially add another 12 to 18 months to the processing time.
We advise you should talk to our medical negligence lawyers in Bradford as soon as possible. However, if  you suffer an injury through negligence – even if you are still in hospital – don't rush your claim. Your acceptance of compensation is final. You can't reopen your claim or start a new one if, months or years down the line, you realise you deserve more money.
In situations where a claimant's long-term prognosis is unclear, we can request an interim payment of compensation. For example, a baby who suffers brain damage during a birth injury. This can help address any immediate financial implications of the damage. In general, you deduct that interim amount from the final agreed figure.
How can The Medical Negligence Experts help with medical negligence solicitors in Bradford?
In short, the lawyers we work with specialise in medical negligence claims in Bradford. They are highly capable and knowledgeable as well. Moreover, their experience allows them to understand exactly how the injury affects you and your family's life.
Medical negligence can rob a person of their:
trust in professionals;
self-confidence;
career and;
ability to adjust to a life which may be very different to how it was before.
As much as possible, we fit our processes to your needs. The main idea, above all, is to remove stress from the process so you can obtain the compensation you deserve.
Our no win no fee agreement is extra assurance that your lawyer strives to get you maximum compensation. If your claim is not successful, they receive nothing for their efforts. Moreover, their success fee is an agreement on the percentage of your settlement figure. Therefore, their payment is dependent on achieving the most positive result you can reasonably expect.
The best way to find out more is to call The Medical Negligence Experts today on our free phone number. Alternatively, fill in our online contact form and let us call at a time that suits you.
*Please note that when it comes to Medical Negligence Solicitors in Bradford, certain conditions apply.